Shell boosts renewables push in U.S. and Asia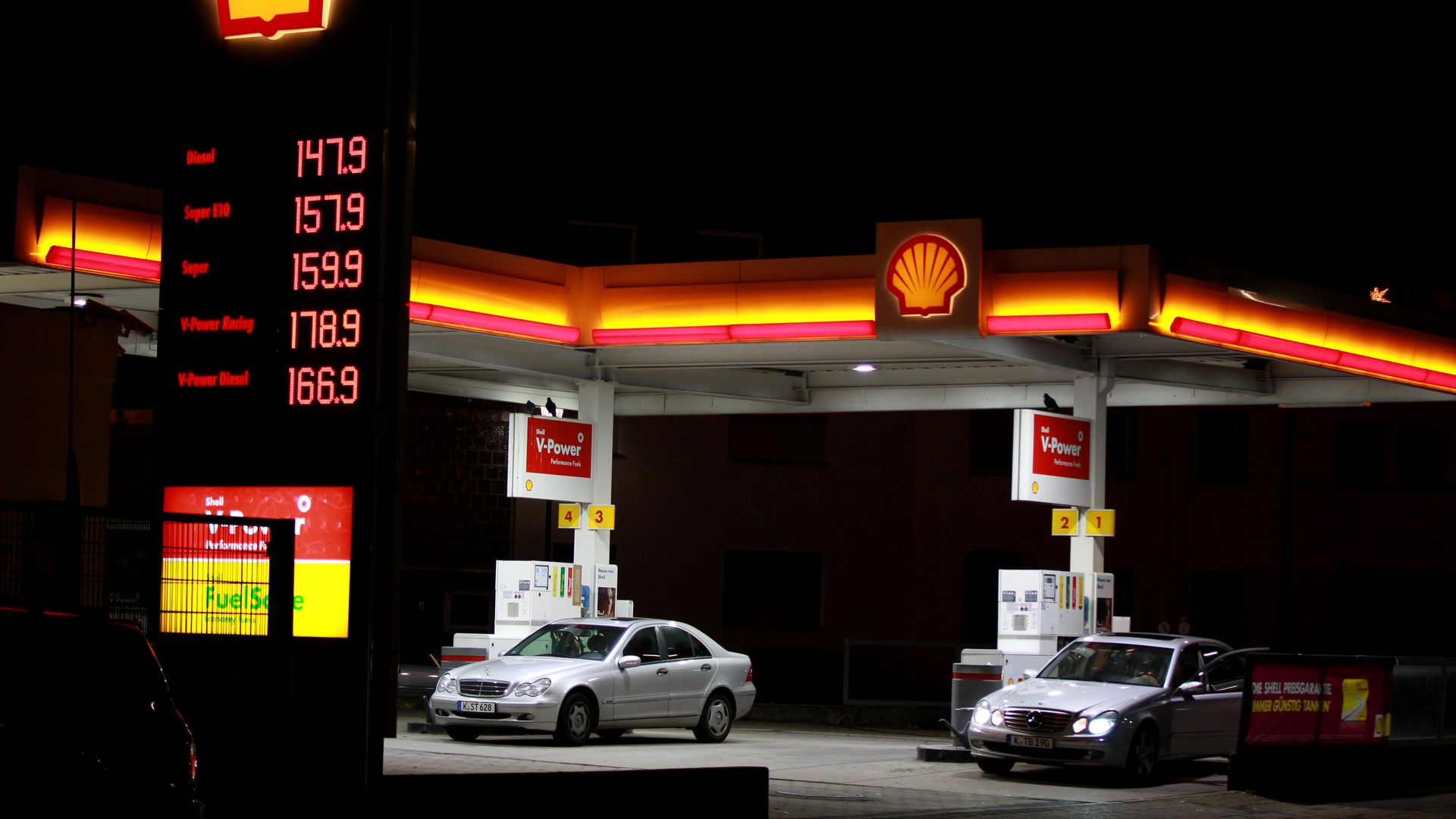 Royal Dutch Shell announced two new renewables deals on Wednesday, the latest sign that oil-and-gas behemoths — especially the European-based majors — are increasingly moving into the zero-carbon power space.
The big picture: It comes on the heels of a separate Shell-backed joint venture — this one with Portugal's EDP — submitting a $135 million winning bid Friday for a wind energy tract in federal waters off Massachusetts.
Driving the news: Shell unveiled a joint venture with EDF Renewables North America, an arm of France-based global power giant EDF Group, to develop a wind energy lease off New Jersey's coast.
Separately, Shell said it has acquired a 49% stake in Cleantech Solar, a Singapore-based developer with projects in southeast Asia and India. The costs were not disclosed.
Plus, on the solar front, early this year Shell said it's spending $217 million to acquire a 44% stake in the U.S. solar power developer and operator Silicon Ranch.
Shell has also been moving into EV charging and other power initiatives beyond its core oil-and-gas business.
But, but, but: Big Oil's clean energy investments remain a very small part of their portfolios.
The bottom line: For perspective, the amount oil majors as a group have spent on renewables since 2016 represents less than 3% of their exploration and production spending, according to Wood Mackenzie.
The consultancy said in a note this week that they expect renewables spending to grow just slightly in 2019.
"Companies and investors will be wary of backing the wrong horse in new energy. It's a sector they are still trying to understand," said WoodMac analyst Tom Ellacott.
Go deeper