Massachusetts tackles carbon emissions from pot after legalization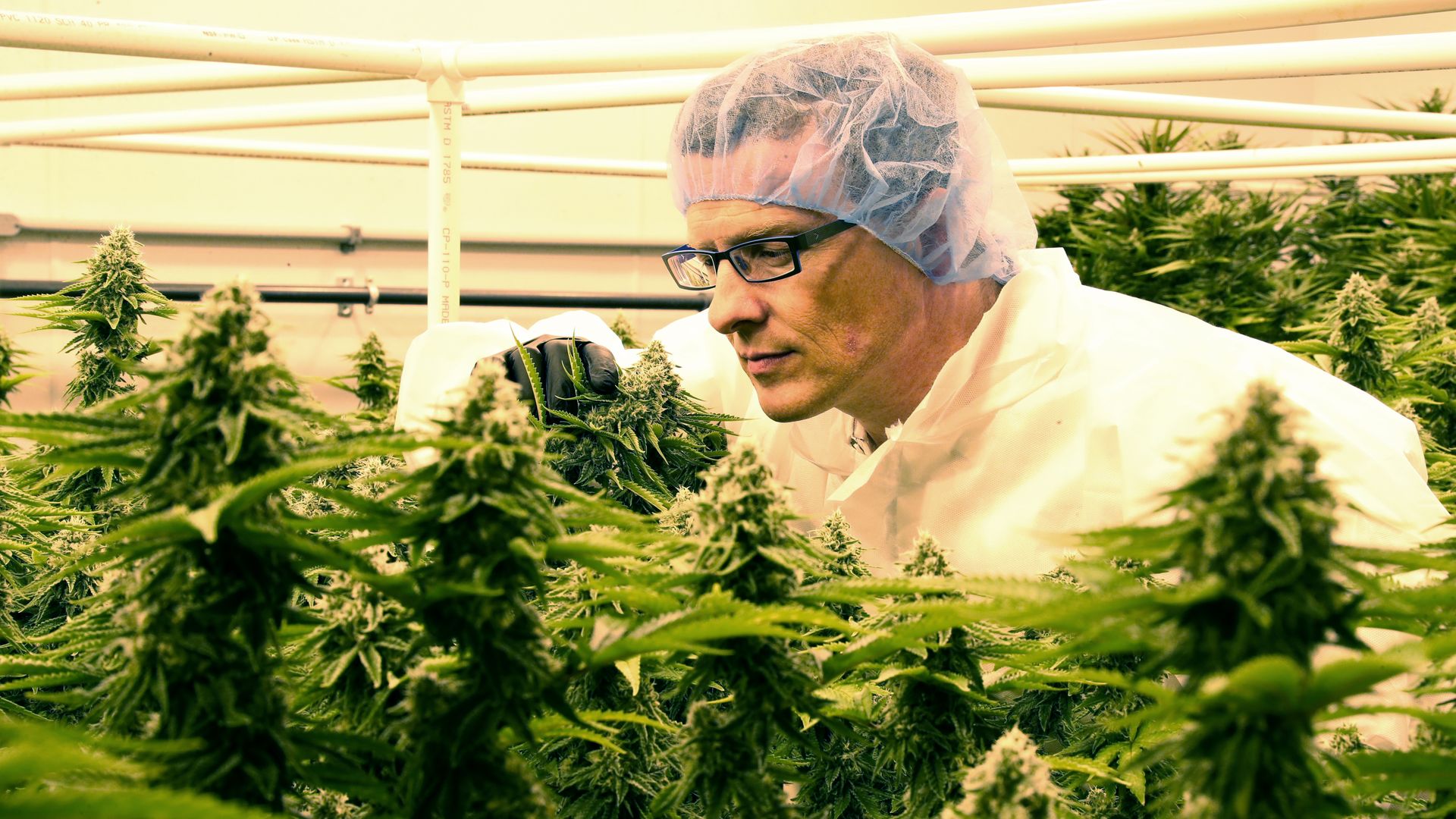 After legalizing adult use almost two years ago, Massachusetts opened the state's first two recreational marijuana stores last month, which sold more than $2.2 million in product on their first day. The retail sales from recreational marijuana could generate an estimated $219 million in taxes for the state over the next two years.
Yes, but: The state's Cannabis Control Commission's Energy Working Group (CCCEWG) is concerned with skyrocketing greenhouse gas emissions from the cultivating facilities. Massachusetts aims to cut statewide emissions by 25% by 2020 and 80% by 2050. As of 2017, the state was at a 21% reduction, and many fear that the cultivation facilities' increasing energy demands may put the 25% goal at risk.
In cultivation facilities, marijuana producers commonly employ dehumidifiers and high-intensity discharge (HID) lights, which use 80 times the energy of a 100-watt LED bulb. HIDs also generate a significant amount of heat, which then requires ventilation and air conditioning to keep the plants at optimal temperatures.
To curb emissions, cultivation facilities will need to adopt more efficient (and more expensive) LED lighting and building improvements.
Where it stands: In March, the CCCEWG — which has been tasked with studying and outlining new regulations for energy use for both adult recreational and medical marijuana — put in place new electricity caps and lighting-power density standards that favor LEDs over HIDs.
What's next: The regulations are spurring innovation in sustainable growing technology, LED lighting and hydroponics, to name a few. While these efforts will initially be used in the cannabis industry, they could also benefit other agricultural industries, especially in areas without stable electricity access.
Maggie Teliska is a technical specialist at Caldwell Intellectual Property Law, an intellectual property law firm. She is also a member of GLG, a platform connecting businesses with industry experts.
Go deeper