Tracking the local climate countermoves to Trump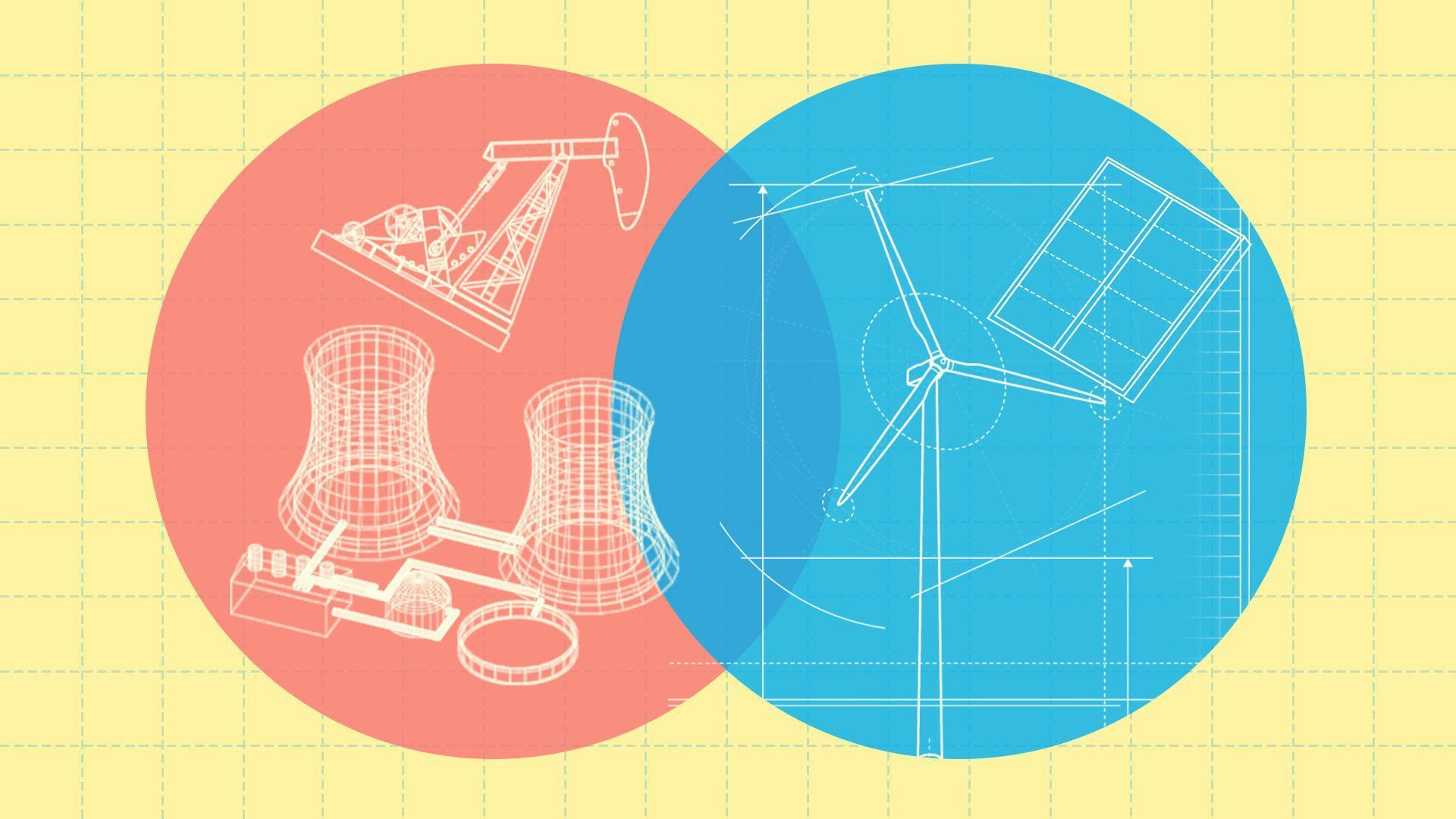 An important new commentary in the journal Nature Climate Change offers a path for quantifying the emissions-cutting initiatives emerging from cities, states, companies and others worldwide.
Why it matters: These efforts are a key part of the climate policy landscape. And that's especially true as these parties respond to the White House's abandonment of Obama-era initiatives and plan to quit the Paris agreement, and as scientific warnings pile up about the need for steep and near-term CO2 cuts.
But that creates a thorny problem too, which is how to make sense of the real-world emissions-cutting effects of this global kaleidoscope of subnational and nonstate efforts.
Right now, attempts to create accurate comparisons and tallies are limited by reliance on a mishmash of assumptions, methods and data sources.
"Existing global aggregation studies ... are fragmented and incomplete," the paper states.
What they found: The paper offers a "research roadmap" for getting a better handle on it, with a suite of ideas around topics such as ...
Creating "consistent taxonomies" for defining which types of actions are included in studies.
How to analyze and measure the policy and emissions baseline against which actions are seeking to cut emissions.
How to disentangle efforts to see which ones are overlapping and to what degree.
Assessing the likelihood that various pledges are actually implemented.
Details: To take just one example, the paper offers guidance for how to weigh different forms of "emissions overlap."
1. One form is geographic, wherein different actors target the same type of emissions source, such as power supply, in a shared region.
2. Another is "supply chain overlap," which "occurs when targeting the same emission source either from a supply perspective (car manufacturers, for example) or use perspective (initiatives to change company vehicle fleets)."
"If overlap exists, compare the ambition of overlapping actors' GHG reductions, assuming that one actor adds to the effect of another if its ambition is higher," it suggests.
It then offers ways to determine whether there are "amplification effects" from overlapping actions.
The bottom line: "The ability to ratchet up global climate mitigation relies on all levels of government and various actors, but these efforts must now be matched with solid scientific approaches to assess mitigation effort, document progress and highlight the lessons learned over time," it finds.
Go deeper: The limits of local fights against climate change
Go deeper