A 1960s anti-Mafia law complicates legal sports betting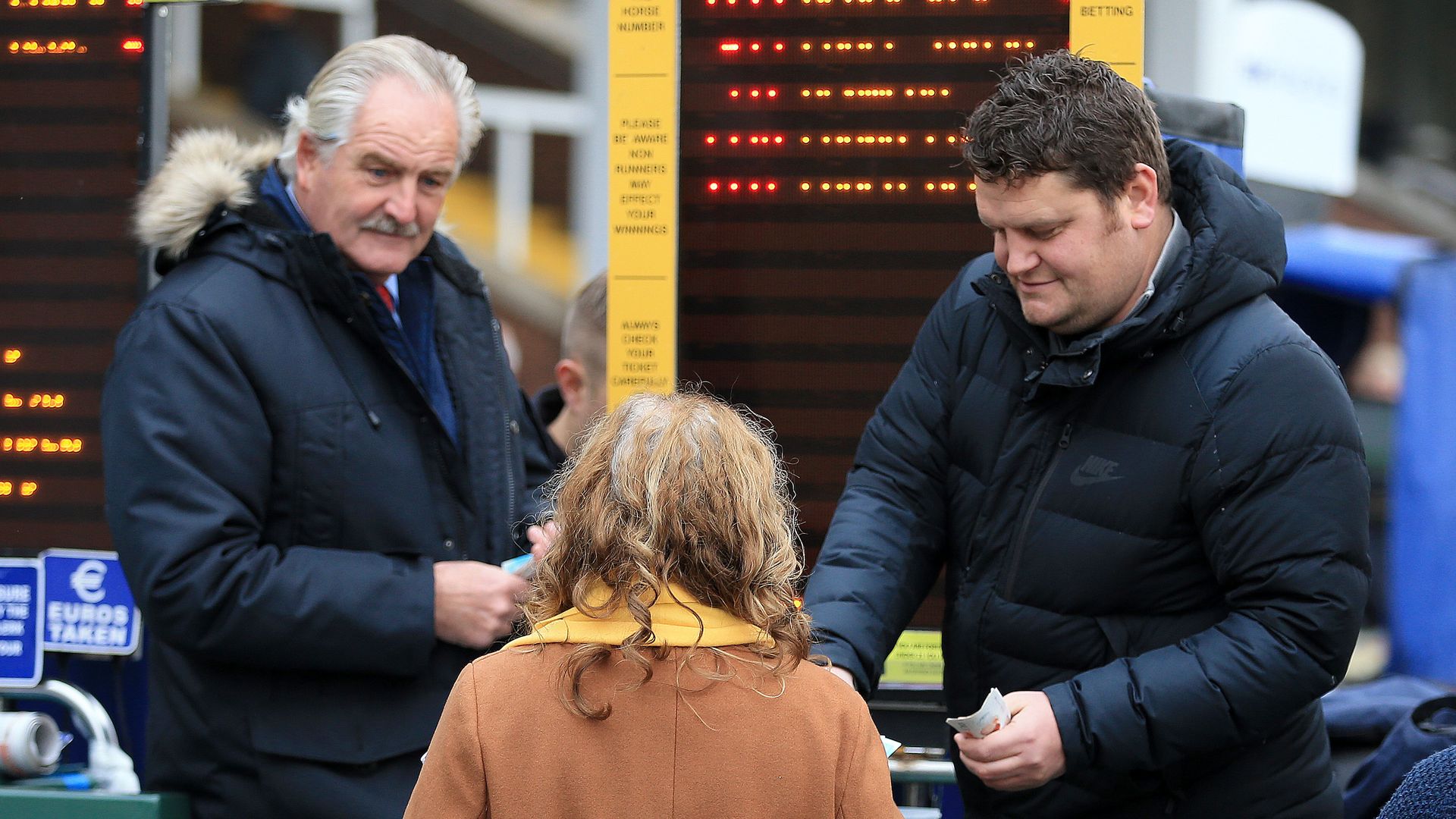 Sports betting has been legalized in eight states so far in 2018, with more on the way, but the Wire Act of 1961 may be standing in the way of bettors being able to bet across those states.
Why it matters: Federal legislators are considering changes for the Wire Act, but it's unclear what those changes are and whether they'll impact bettors moving forward.
The big picture: The Wire Act bans bettors from transmitting gambling data and information for sports betting across states through the use of wire services such as telecommunications.
Multiple states offer sports betting options. Transmitting bets between those states is legal, but if those bets are transmitted between intermediary states, it may not be.
"I'm in New Jersey, you're in Las Vegas. If I place a bet and that bet travels through Texas ... does that violate the Wire Act? It's the open question of intermediate routing," Oklahoma State University assistant professor John Holden told Axios.
Background: The Wire Act was originally created as a weapon against organized crime. Mob members would use wire services to transmit data on bets for rigged events across the country. This act gave the federal government a way to charge them.
This bill was not meant to punish casual bettors and wasn't an issue when sports betting was illegal.
The act was also drawn up at a time where the Internet didn't exist. Now it must be clarified.
Yes, but: The act is hardly ever enforced. It's too unclear federally and, now, state laws vary across the country. For example, the act could've been used to punish FanDuel and DraftKings, Holden said, but it never was.
Be smart: Whether the rule is changed or expanded, "it's of no consequence if it's not being enforced," Holden said.
Go deeper