Oil crashes through the floor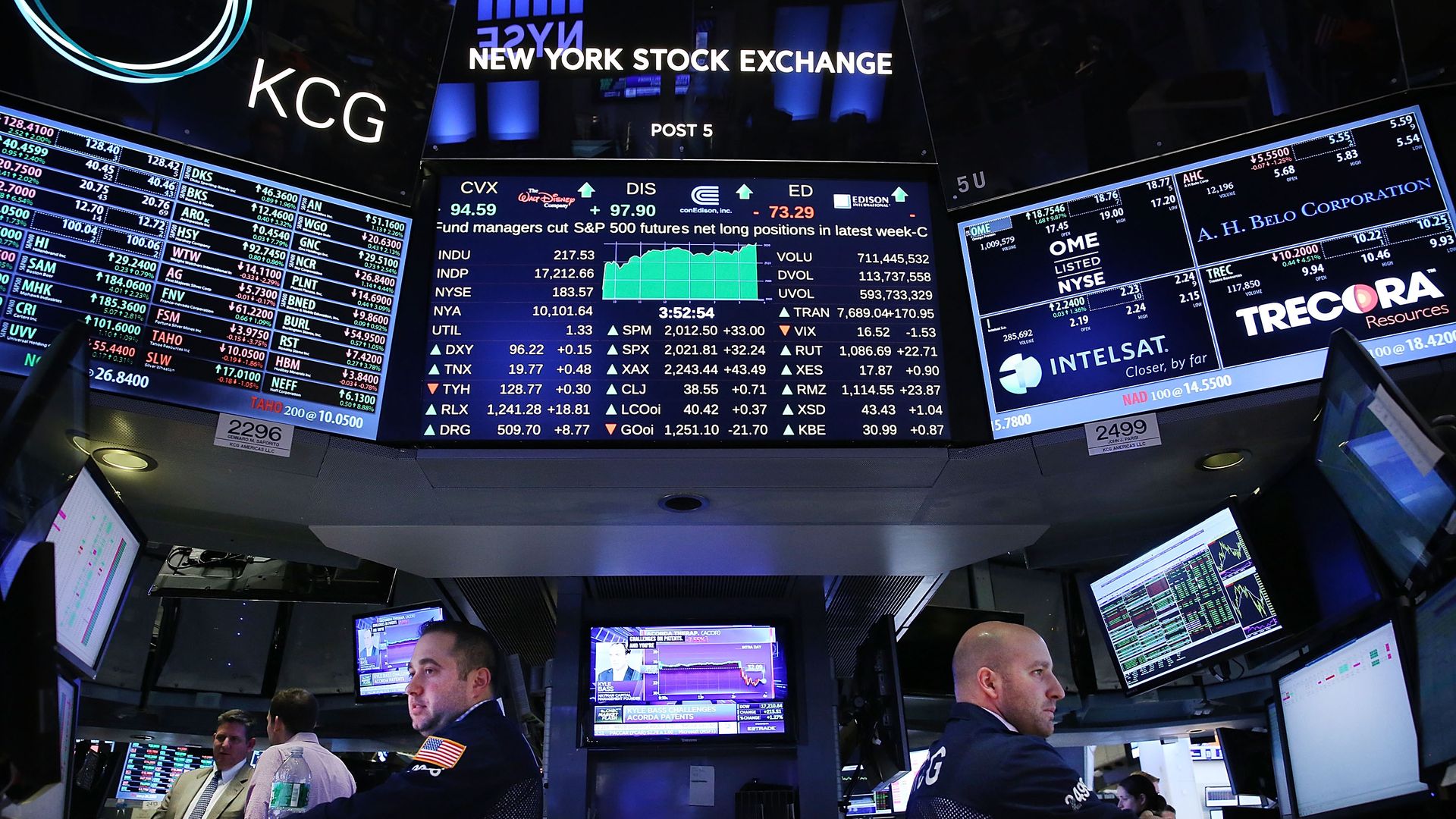 The commentary atop the IEA's monthly oil market report a week ago was headlined "A floor under prices?" and said Brent crude "seems to" have found one around $60-per-barrel. That question mark, in retrospect, is doing lots of work.
Where it stands: Prices plummeted by several dollars per barrel in trading Tuesday, the latest sign of volatility that's carrying the day despite the OPEC+ efforts to stabilize the market.
Brent crude fell to roughly $56-per-barrel, while WTI, the U.S. benchmark, dropped sharply into the $46-per-barrel range.
But they're more or less holding steady on Wednesday morning, trading around $56.58 for Brent and $46.85 for WTI.
Why it matters: The falling prices create challenges for petro-states and could hinder the U.S. shale patch if the doldrums remain.
Here's Bloomberg: "The plunge in U.S. oil prices has wells in some parts of the Permian Basin below break-even levels, threatening to put the brakes on the record flow from the prolific field."
The big picture: Concerns about a slowdown in economic growth and trade battles eating into demand, the robust amount of crude sloshing around, and broader market woes are all creating downward pressure on prices.
Brent has come down from $86 in early October, its highest level in 4 years, while WTI has come down by around $29 since then.
What they're saying: "The market is experiencing price carnage, maximum pain and considerable downside pressure," Robin Bieber of the brokerage PVM oil tells Reuters.
"Enveloping supply concerns is the increasing likelihood of a protracted economic downturn in China that continues to stoke fears of demand slowdown," Stephen Innes of the trading platform Oanda said in a note quoted by MarketWatch.
What's next: Late this morning the Energy Information Administration will release its closely watched weekly data on U.S. oil storage levels.
Go deeper: Oil prices volatile after OPEC-Russia deal
Go deeper