Report: Saudi Arabia investigating itself for allegedly torturing women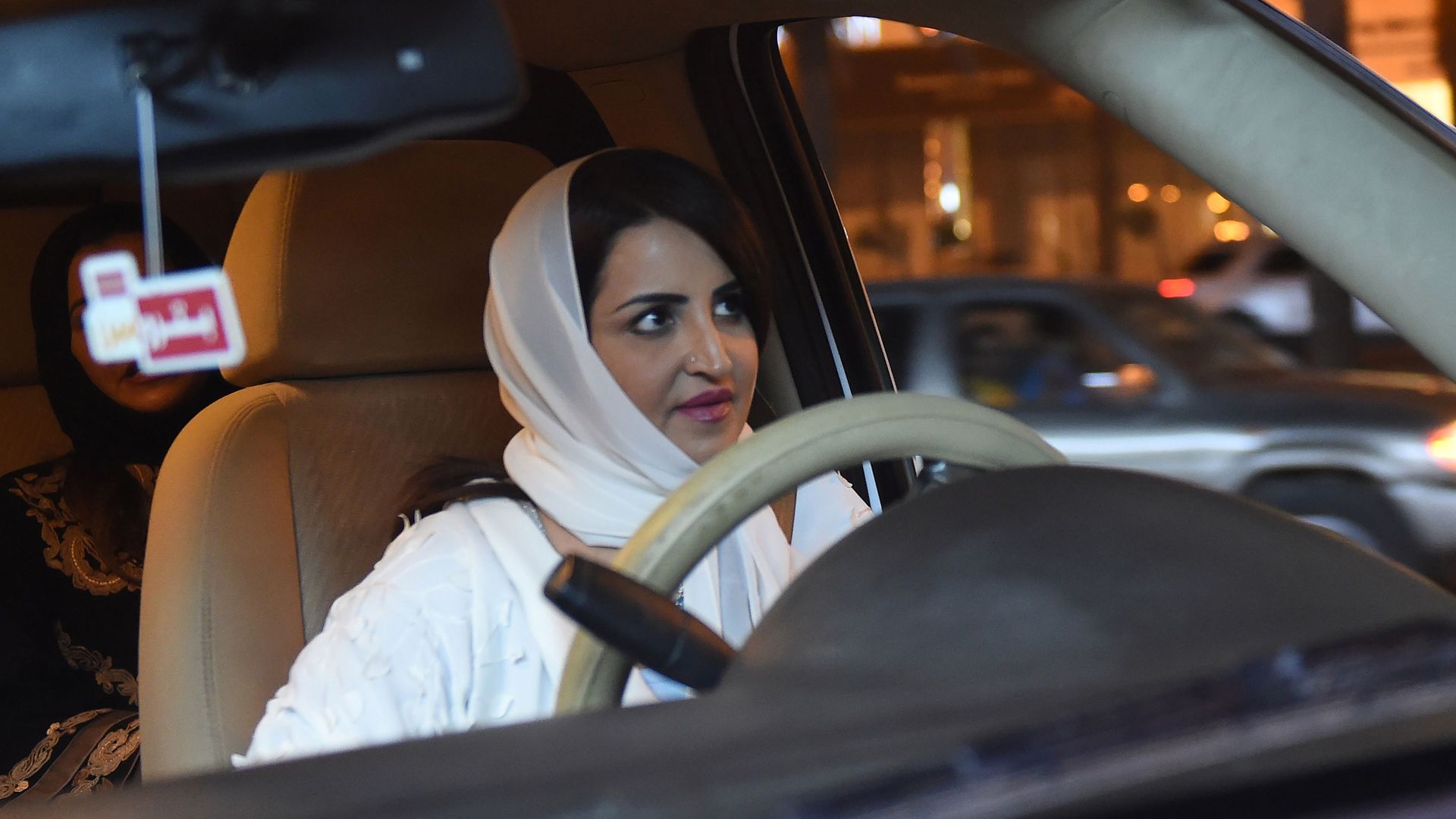 Alleged torture of women's rights activists in Saudi Arabia — which the Saudi government denies — is being investigated by the Saudi Human Rights Commission, the Wall Street Journal reports.
The big picture: The activists, who campaigned for women to gain the right to drive, were arrested earlier this year while Crown Prince Mohammed bin Salman touted himself as a reformist of the kingdom's strict cultural laws. MBS has recently come under more scrutiny from U.S. lawmakers for his policies and behavior.
Details: Per the Journal, the commission has heard accusations of waterboarding, sexual harassment, electrocution, and more. A top aide of MBS, Saud al-Qahtani, "allegedly oversaw some aspects ... and threatened at least one woman with rape and death."
The WSJ reports that at least eight of the 18 activists in custody have been physically abused.
The Commission reports to Saudi King Salman.
Last week, the U.S. Senate issued a sharp rebuke of the Saudi kingdom and broke from the Trump administration in its support of the Saudis.
The bottom line: It's doubtful any real charges will come from this.
One Saudi official told the Journal: "I don't see how they will hold anyone accountable if they already publicly denied that the torture ever happened."
Go deeper