Oil companies are making more big finds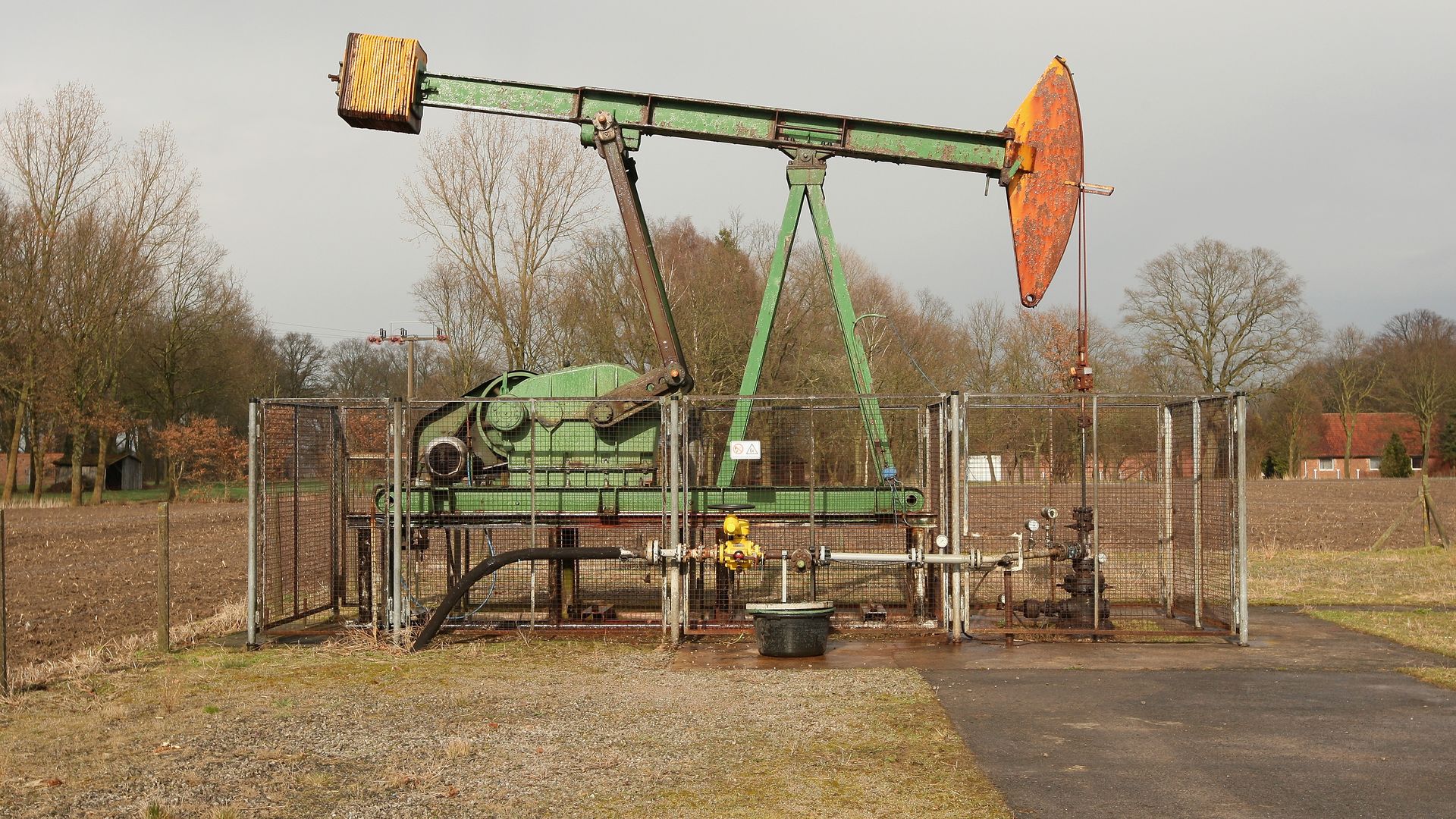 The oil-and-gas industry has halted years of declining investments in exploration and it's paying off in the form of big conventional finds.
Where it stands: The consultancy Rystad Energy said in a note Monday that discoveries this year will total an estimated 9.4 billion barrels of oil-equivalent. It's the biggest year for exploration since 2015, they added. The total is dominated by offshore finds, including Exxon's string of big oil exploration hits off Guyana's coast.
The big picture: Industry spending on oil-and-gas exploration began plunging nearly a half-decade ago, dropping 61% from 2014 levels, but the picture is changing again. Rystad analyst Palzor Shenga said in a statement...
"Global exploration activity and discoveries have halted their year-after-year decline and look set to rise in the next year ... This as an exciting recovery which runs contrary to a decline in global exploration spending from 2014 to 2017."
By the numbers: Analysis from the consultancy Wood Mackenzie — shared with Reuters and confirmed by Axios — shows that upstream spending is slated to grow to $425 billion next year.
That's $25 billion above 2016–2017 levels but still far below the $770 billion the industry spent finding new supplies in 2014.
"More careful allocation of capital since 2017 has returned exploration to profitability, and 2019 looks set to be another promising year. Hotspots will include Guyana, Brazil, Mexico, US Gulf of Mexico, Cyprus, South Africa and the Barents Sea in Norway," WoodMac said in a note.
In addition, WoodMac also sees an increase in final investment decisions on large production projects, including big South American offshore fields, rising next year.
The intrigue: It's not clear whether the industry will bring enough new crude supplies online in coming years to avoid problems down the road as demand grows and mature fields decline.
There's a (disputed) view among some analysts that despite the U.S. shale surge, a global supply crunch could surface in the 2020s absent stronger investment in conventional exploration and megaproject approvals.
What they're saying: The IEA's big World Energy Outlook in November warned: "The average level of new conventional crude oil project approvals over the last three years is only half the amount necessary to balance the market out to 2025."
IEA fears that the rise in U.S. shale production won't be enough to close the potential gap.
Go deeper