The "Green New Deal" is a popular mystery to voters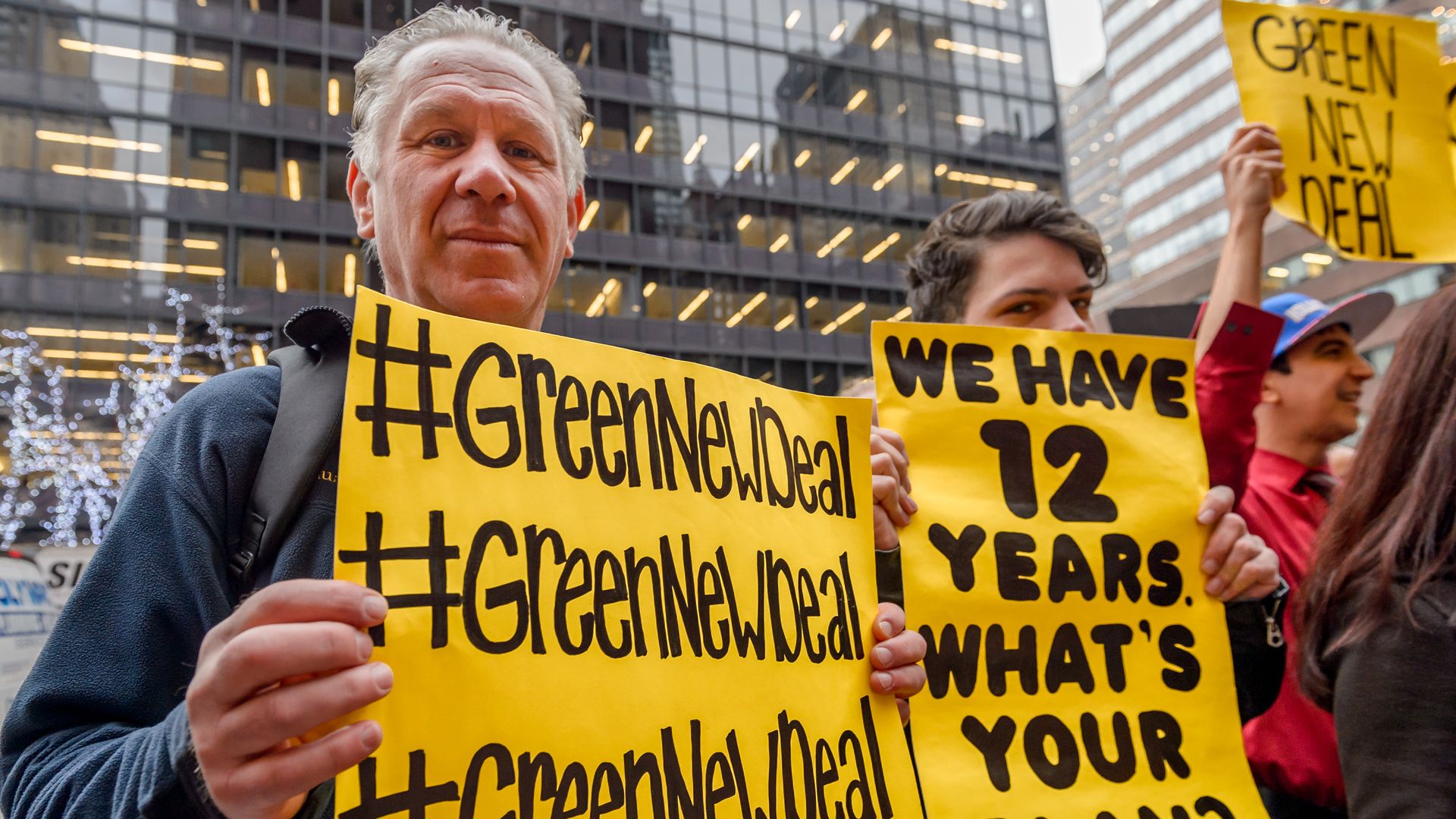 A survey from Yale and George Mason universities finds that respondents really like the "Green New Deal," a sweeping climate and economic proposal being pushed by a growing number of Democrats under the leadership of progressive newcomer Alexandria Ocasio-Cortez.
Details: 81% of registered voters either "strongly" or "somewhat" support these features of the deal: a move to 100% renewable power within 10 years, upgrades to grid and other infrastructure, and job training. This includes nearly two-thirds of Republican respondents.
Yes but: There are some big caveats here. The poll question only partially describes the proposal, which also includes job guarantees and universal health care, among other aspects. I don't know how that might change the answers one way or the other.
Of note: The analysis accompanying the poll makes two other big points...
82% of voters had never heard of the idea.
The question did not mention that the proposal is coming from the Left.
The bottom line: "For any survey respondents who were previously unaware of the deal, it is likely that their reactions have not yet been influenced by partisan loyalty," the authors of the analysis note. Polarization over it could grow moving forward, they said.
Climate change: A new NBC/WSJ poll shows that "66 percent of Americans now say they've seen enough evidence to justify action on climate change, up from 51 percent two decades ago," per CNBC.
However, "A 56 percent majority of the GOP says either that concern about climate change is unwarranted or that more research is necessary before taking action."
Go deeper