The final plea to Fed chair Jerome Powell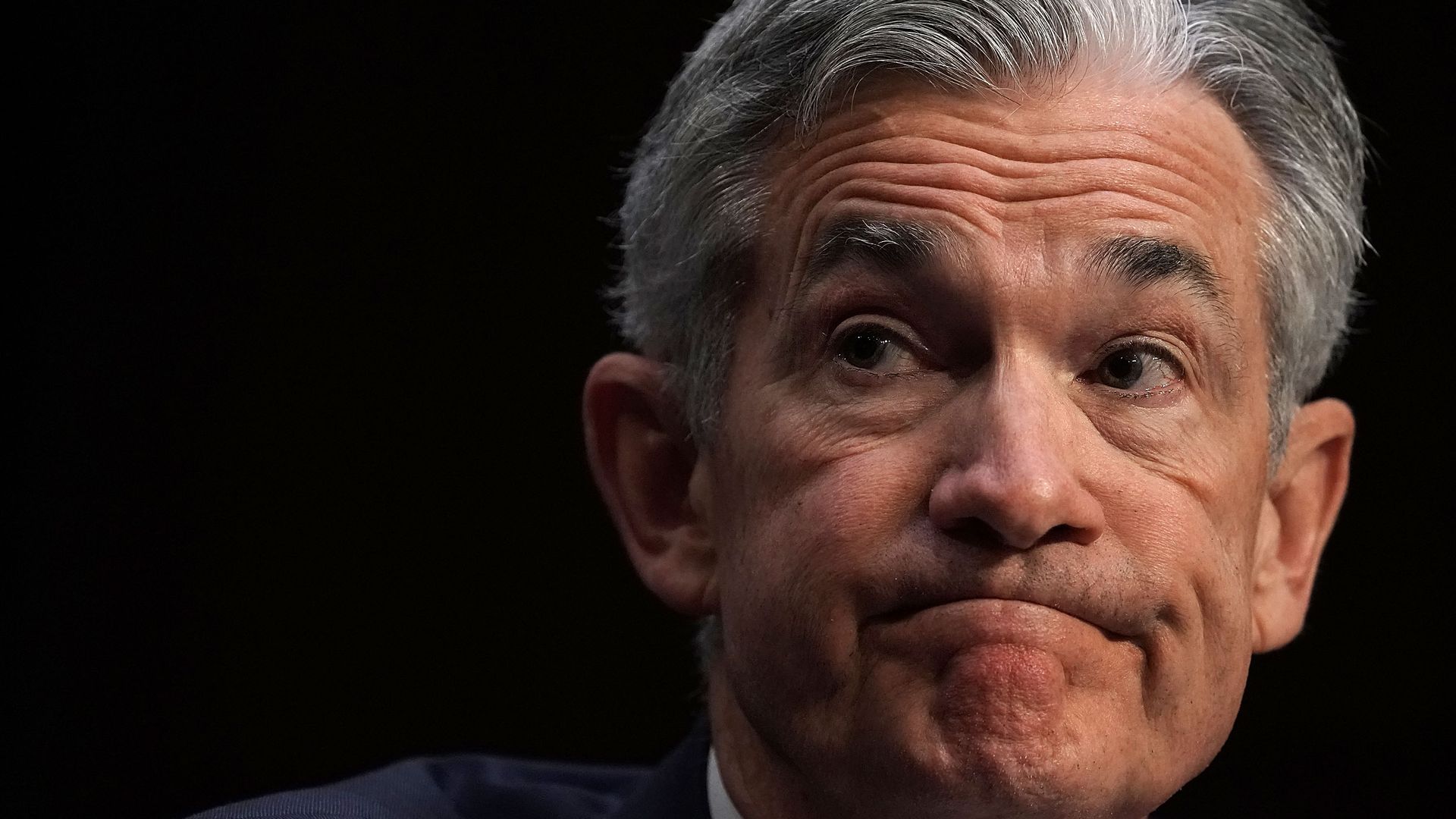 Two days before the Federal Reserve is expected to announce an interest rate hike, several critics, including the White House, are pushing the central bank to reconsider.
Why it matters: The comments are unlikely to move the needle on this week's rate decision, or arguably any future policy decisions, but they do reveal widespread skepticism of the Fed's plans for more aggressive policy next year.
What they're saying:
"Given recent economic and market developments, the Fed should cease—for now—its double-barreled blitz of higher interest rates and tighter liquidity," investor Stanley Druckenmiller, who once ran George Soros' hedge fund, and former Fed governor Kevin Warsh wrote in a Wall Street Journal op-ed.
White House adviser Peter Navarro told CNBC he thought the Fed was the "predominant factor" for recent stock market volatility. Navarro added that he thinks the only reason the Fed feels the need to raise rates is to "exert their independence."
President Trump said on Twitter Monday that he finds it "incredible" that the Fed is considering "yet another interest rate hike."
The bottom line: There's little the Fed can do on Wednesday that won't bring more criticism — whether it be about its political independence or an imminent policy mistake.
Go deeper