Sri Lanka's prime minister announces resignation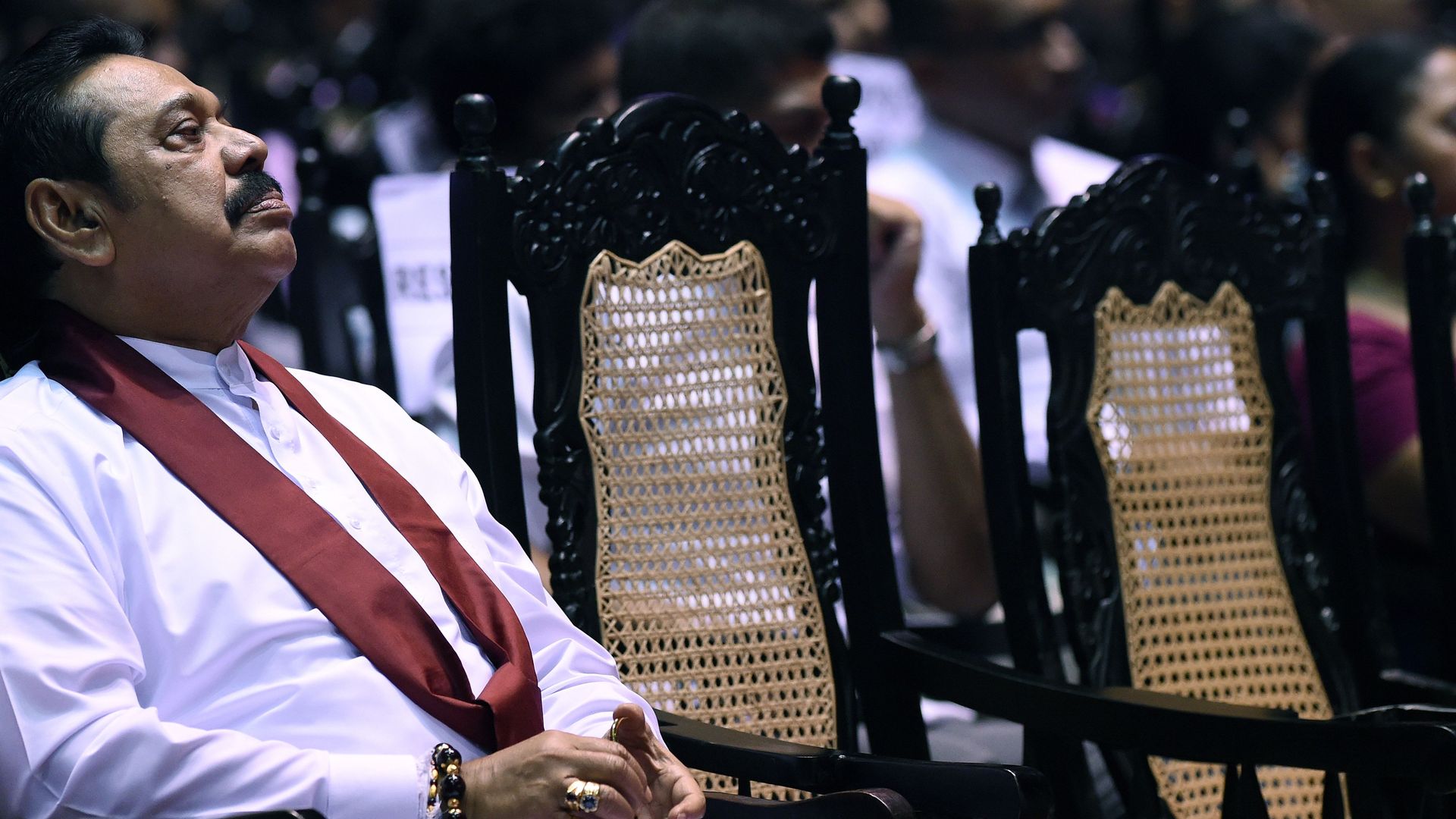 Sri Lanka's Prime Minister Mahinda Rajapaksa said on Saturday that he is resigning to "make way for the president to form a new government," the Associated Press reports.
The big picture: Since October, the government has been "paralyzed," after President Maithripala Sirisena fired Prime Minister Ranil Wickremesinghe. Rajapaksa's resignation gives Wickremesinghe a path back to becoming prime minister, after he was given support from 117 of the 225 members of Parliament and made Sirisena "relent from his promise not to reappoint the man he had sacked," per AP.
Go deeper