PG&E requesting rate hike for California wildfire prevention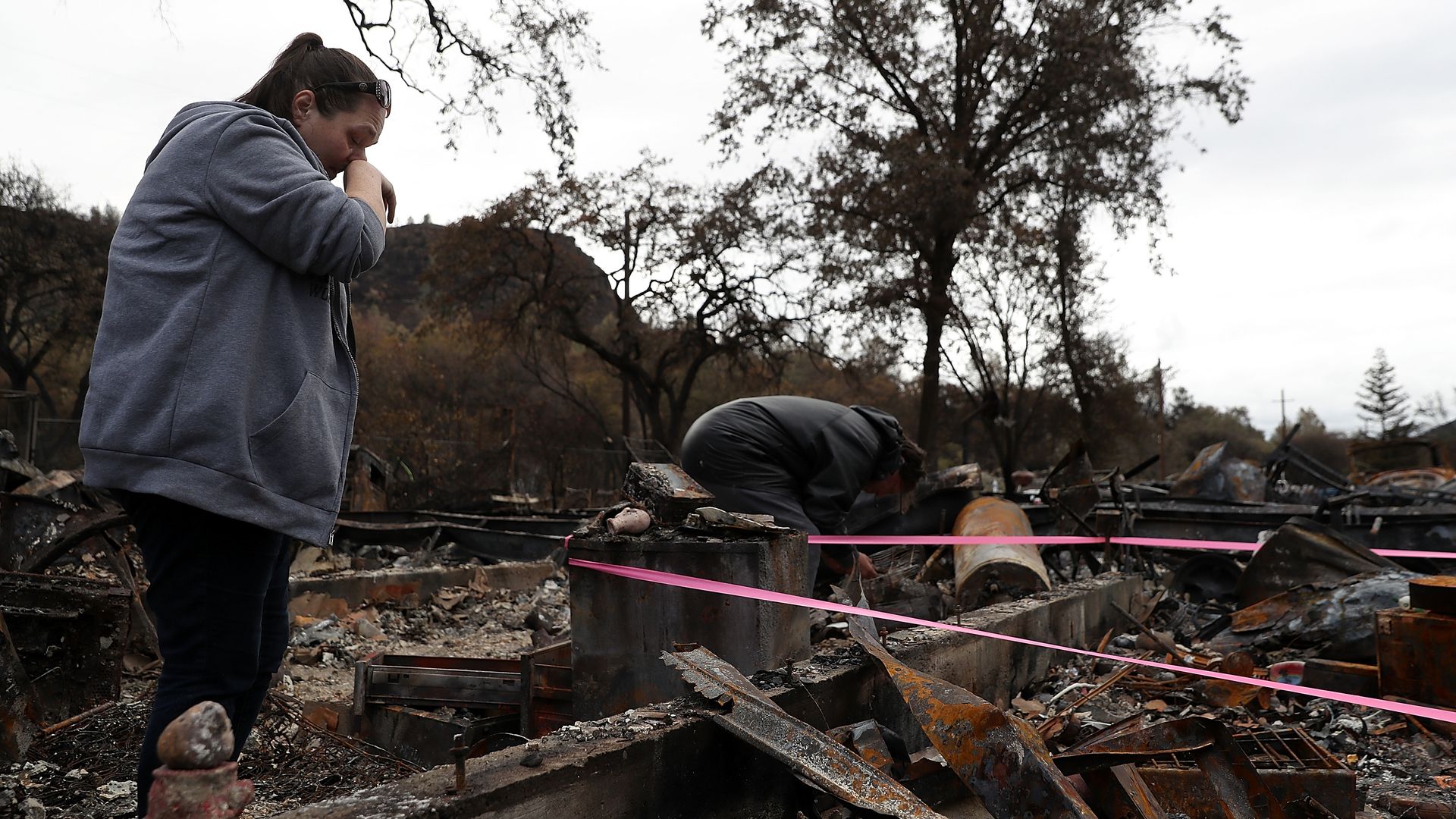 In an effort to prevent future wildfires, California utility Pacific Gas & Electric Co. is requesting a rate increase of almost $2 billion from its customers, CNN reports.
The big picture: The fires that ravaged the state in November were the most destructive ever seen in California. The company is being accused "of negligence and poor maintenance of electrical infrastructure" in a new class action lawsuit, per CNN, which also blames PG&E for the recent deadly Camp Fire. PG&E power lines were linked to 16 of last year's wildfires, Axios' Courtenay Brown reports.
By the numbers: Per CNN, PG&E is requesting $1.1 billion in new revenue in 2020, $454 million in 2021, and $486 million in 2022. In 2020, more than half of that revenue would be put towards a Community Wildfire Safety Program, and the remainder would go towards liability insurance and gas and electric operations.
PG&E wants to improve response time to fallen power lines with new technology, and better their weather forecasting models among other steps in order to reducing the threat of a wildfire, per CNN.
Customers could see an extra $10 a month on their PG&E bills if the rate hike is approved by the commission.
Go deeper