Modi put on notice in Indian state elections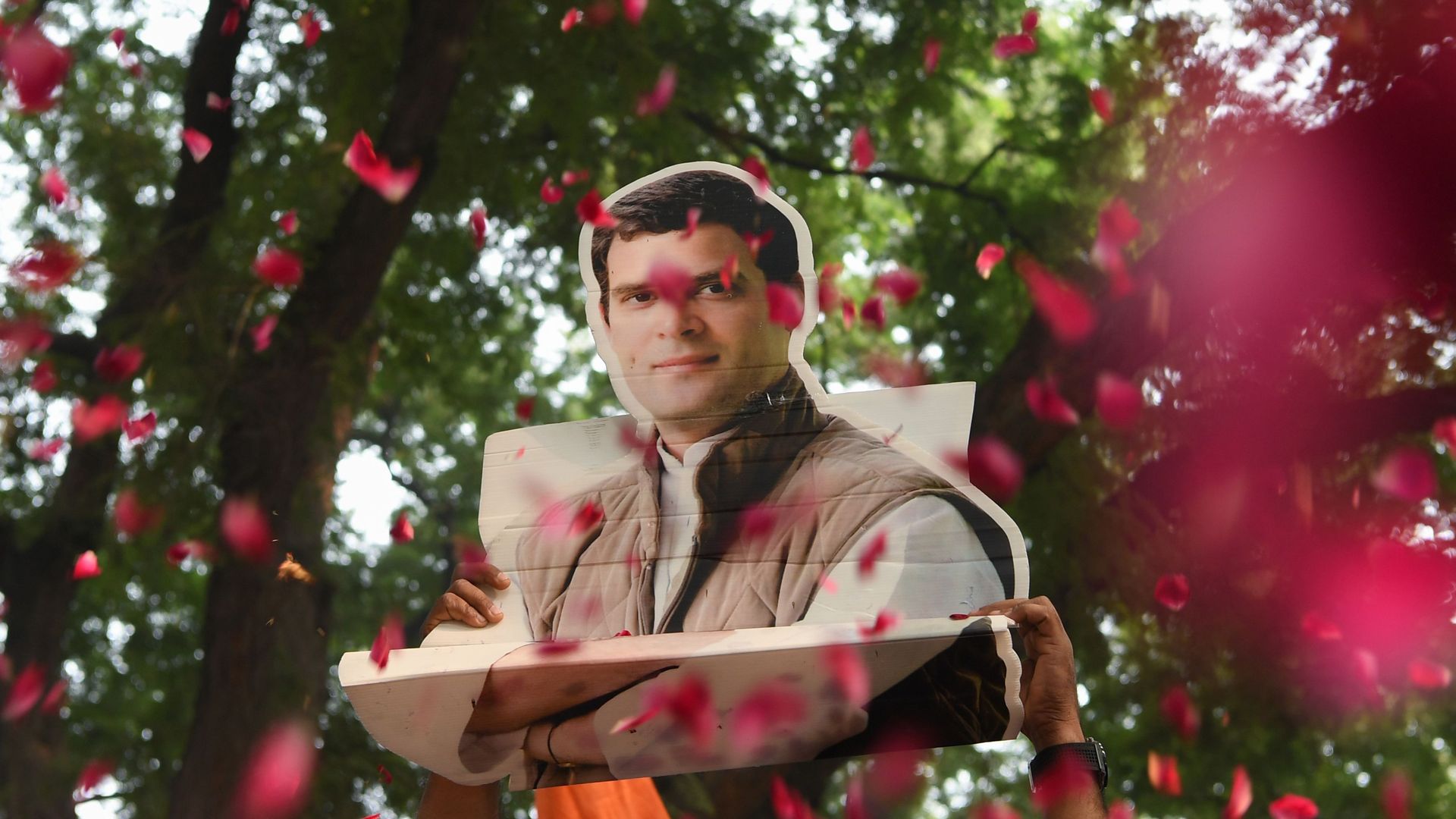 India's opposition Congress Party won surprise victories this week in three states core to the support of Prime Minister Narendra Modi's Bharatiya Janata Party (BJP).
Why it matters, from Carnegie's Milan Vaishnav: "These victories in the electorally critical Hindi heartland states signal a revival for India's premier opposition party headed into next spring's general election."
The latest: Gandhi hinted at an anti-Modi electoral alliance, saying: "With a resurgent Congress party and a combined opposition, it is going to be pretty difficult for the prime minister to win."
"They reinforce the position of Congress President Rahul Gandhi and boost the allure of the Congress as a potential coalition ally in 2019. Northern India is the source of the overwhelming majority of the BJP's current parliamentary tally."
The bottom line: "If the Congress can claw back a sizable share of these seats next spring, the BJP will struggle to win enough seats to form the next government."
Go deeper