The U.S. joins Russia and Saudi Arabia at the top of the new oil order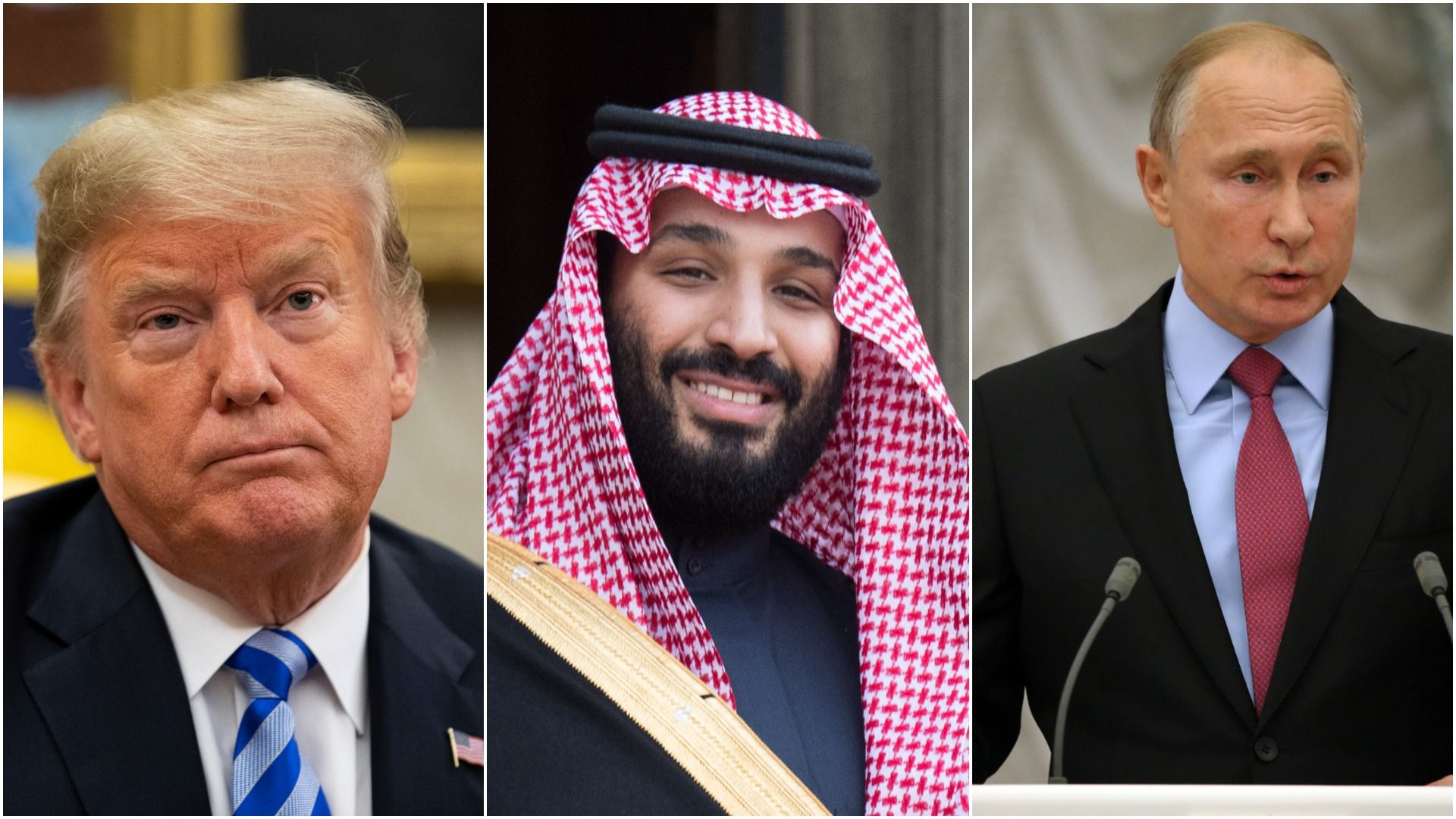 In the near-term, the new OPEC+ deal may have steadied the volatile market; while in the long-term, the U.S. influence on global markets is now massive.
The big picture: The International Energy Agency's latest oil market analysis is a CliffsNotes look at how the U.S. has joined Russia and Saudi Arabia as entrenched members of the super-producers club. The U.S. pumps well over 11 million barrels of crude per day and climbing.
"While the US was not present in Vienna, nobody could ignore its growing influence," IEA notes.
The report flags the recent moment when the U.S. briefly became a net exporter (by a small margin) of crude and petroleum products combined.
Why it matters: Today's monthly IEA report is the first since OPEC and Russia struck a deal in Vienna last week to trim output beginning next year.
"The agreement aims to achieve relative stability and to bring the market towards balance. So far, the Brent crude oil price seems to have found a floor, remaining close to [$60 per barrel] much where it was when the ministers met," IEA said (emphasis added).
But, but, but: IEA cautions that "time will tell how effective the new production agreement will be in re-balancing the oil market." And indeed Brent crude has dipped below $60 at times in trading this morning.
What they're saying: "[E]ven if it proves to be an isolated data point, the long-term trend is clear," IEA said about U.S.' net exporter moment, adding that net imports in 2018 are well under a third of what they were just a decade ago before shale took off.
"As production grows inexorably, so will net imports decline and rising US exports will provide competition in many markets, including to some of the countries meeting in Vienna last week," IEA said.
Go deeper