Vatican's third-highest official convicted of child sex abuse in Australia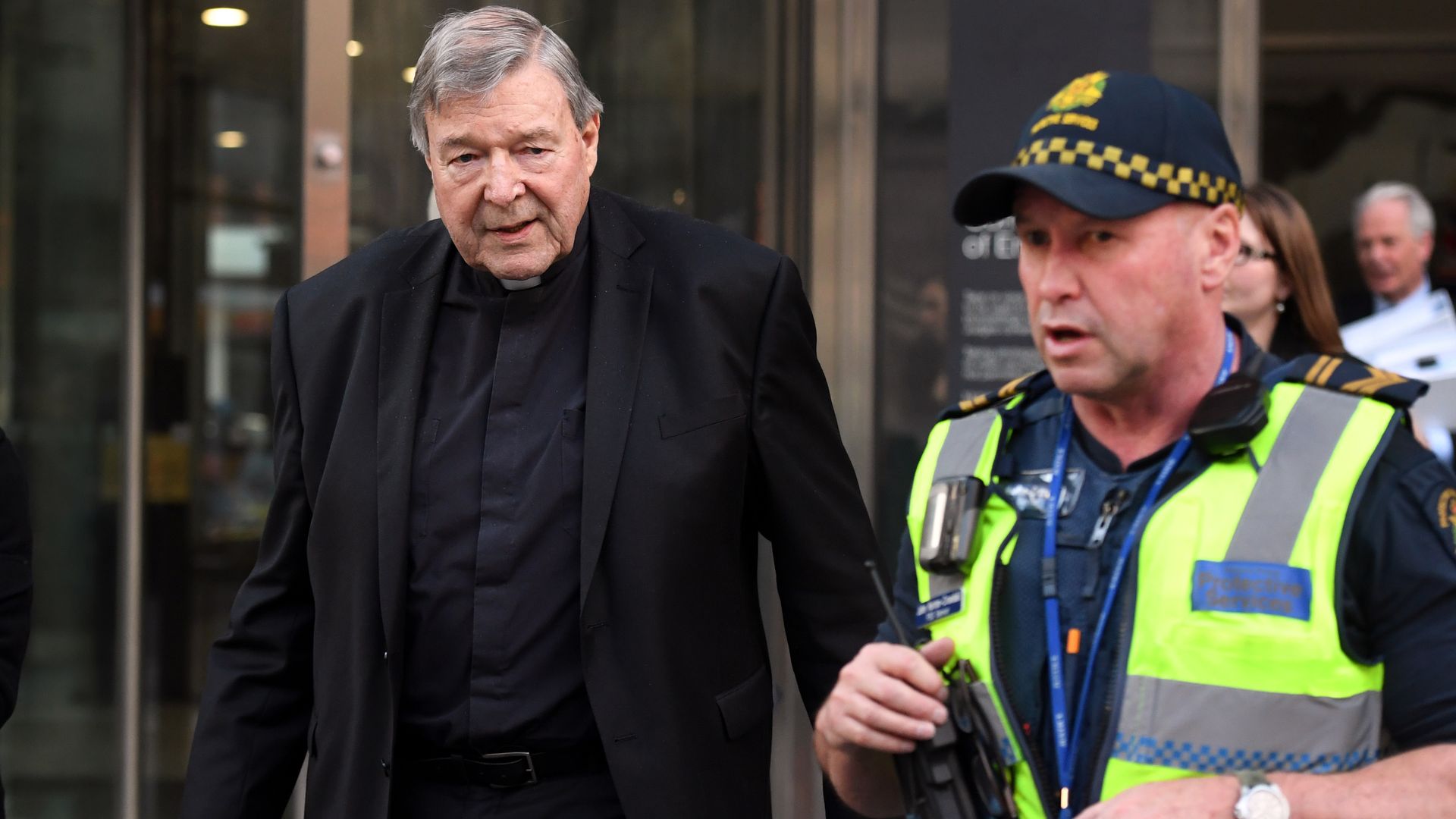 Cardinal George Pell, the Vatican's third-highest ranking member, was convicted by an Australian court Tuesday on charges related to the sexual abuse of two choir boys in the late 1990s, reports The Daily Beast. He's reportedly the highest ranking Vatican official to go to trial and face punishment in the church's sex abuse scandal.
Why it matters: This is yet another major blow to the Catholic Church, one of the world's most powerful institutions, which has been grappling with mounting child sex abuse scandals across the globe, including in the U.S. Pope Francis, who has faced some backlash over his handing of sexual abuse cases, on Wednesday expelled Pell and Cardinal Francisco Javier Errázuriz of Chile from a Vatican advisory group. Errázuriz has been accused of covering up cases for abusive priests.
Go deeper with the New York Times' Damien Cave and Adam Baidawi: Why the Cardinal Pell Case Has Been So Secretive
Go deeper