5 states are facing budget shortfalls after Trump's tax cuts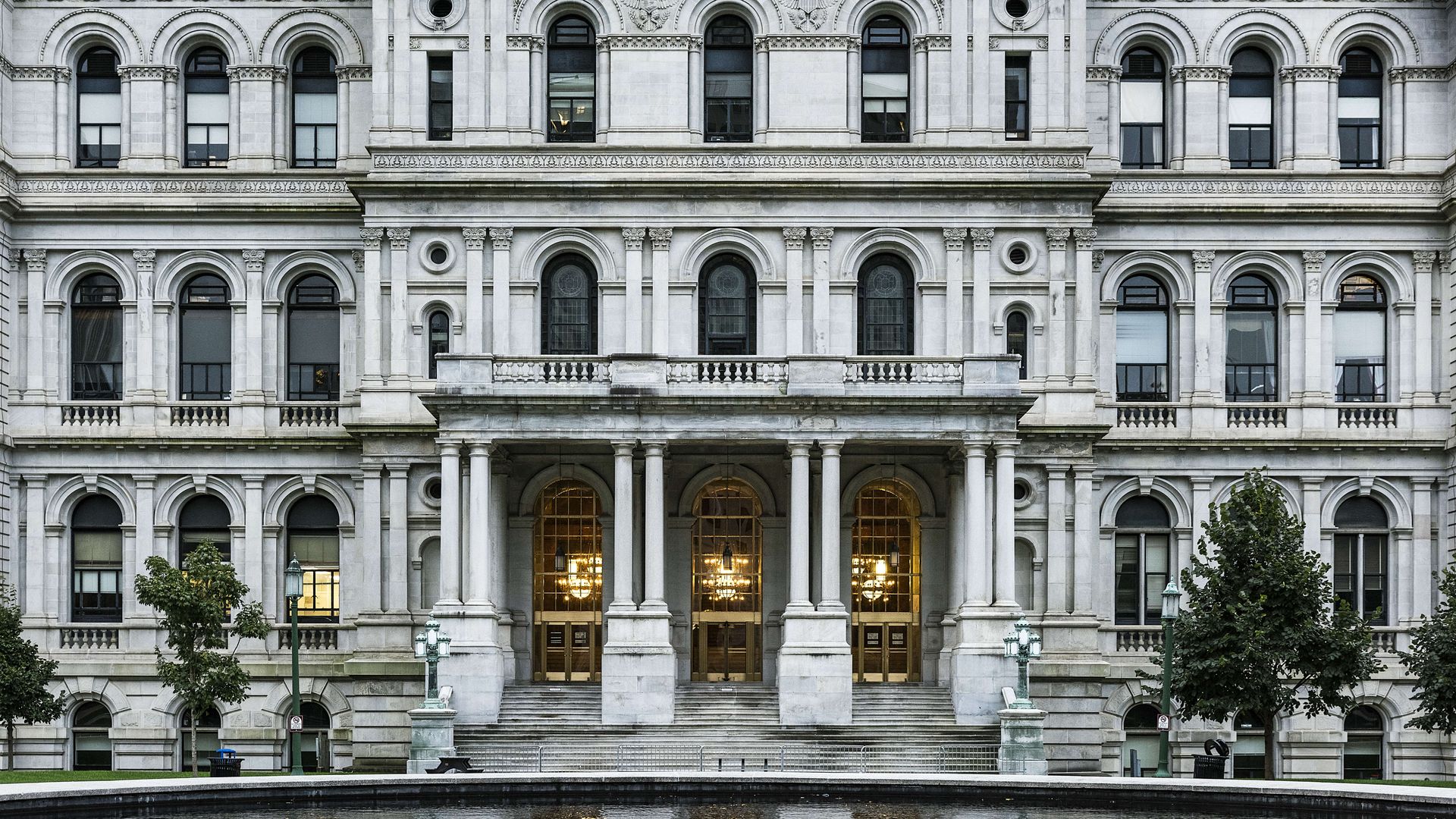 Most states have shown strong revenue performances throughout fiscal year 2019, but five states — Idaho, Maine, Missouri, New York and North Carolina — are experiencing shortfalls, according to a report from the National Association of State Budget Offices.
Why it matters: Those five states' underperformance is in part a reaction to 2017 GOP tax cuts. The states, like most others, are still assessing how the cuts affect them, and are making increases or decreases to their revenue collection forecasts for fiscal year 2019 accordingly.
Yes, but: The data used in the report was collected in September and October. The numbers are still subject to change, Kathryn White, a senior policy analyst for NABSO, told Axios.
"These [numbers] do often shift as you go. ... We'll get a much better look at where [these states] stand in our spring survey," White said.
Note: 46 states begin their fiscal years in July and end them in June, according to the report. The exceptions are New York, which starts its fiscal year on April 1; Texas, with a Sept. 1 start date; and Alabama and Michigan, which start their fiscal years on Oct. 1.
By the numbers: Already, 14 states are reporting that they're on pace to reach their target revenue collection goals for fiscal year 2019, and 19 states are reporting that they'll be able to exceed that goal.
Only two states reported shortfalls in fiscal year 2018, while 40 reported exceeding their forecast — the first time they've done that since fiscal year 2006.
States have also already increased appropriations by $41.1 billion year-over-year with more money going to education, Medicaid and other government services.
What's next: As states begin to bring in revenue from tax collections and other resources, they'll begin to get a better idea of where they stand in fiscal year 2019.
Go deeper