Pentagon seeks $331 million reimbursement for aerial refueling in Yemen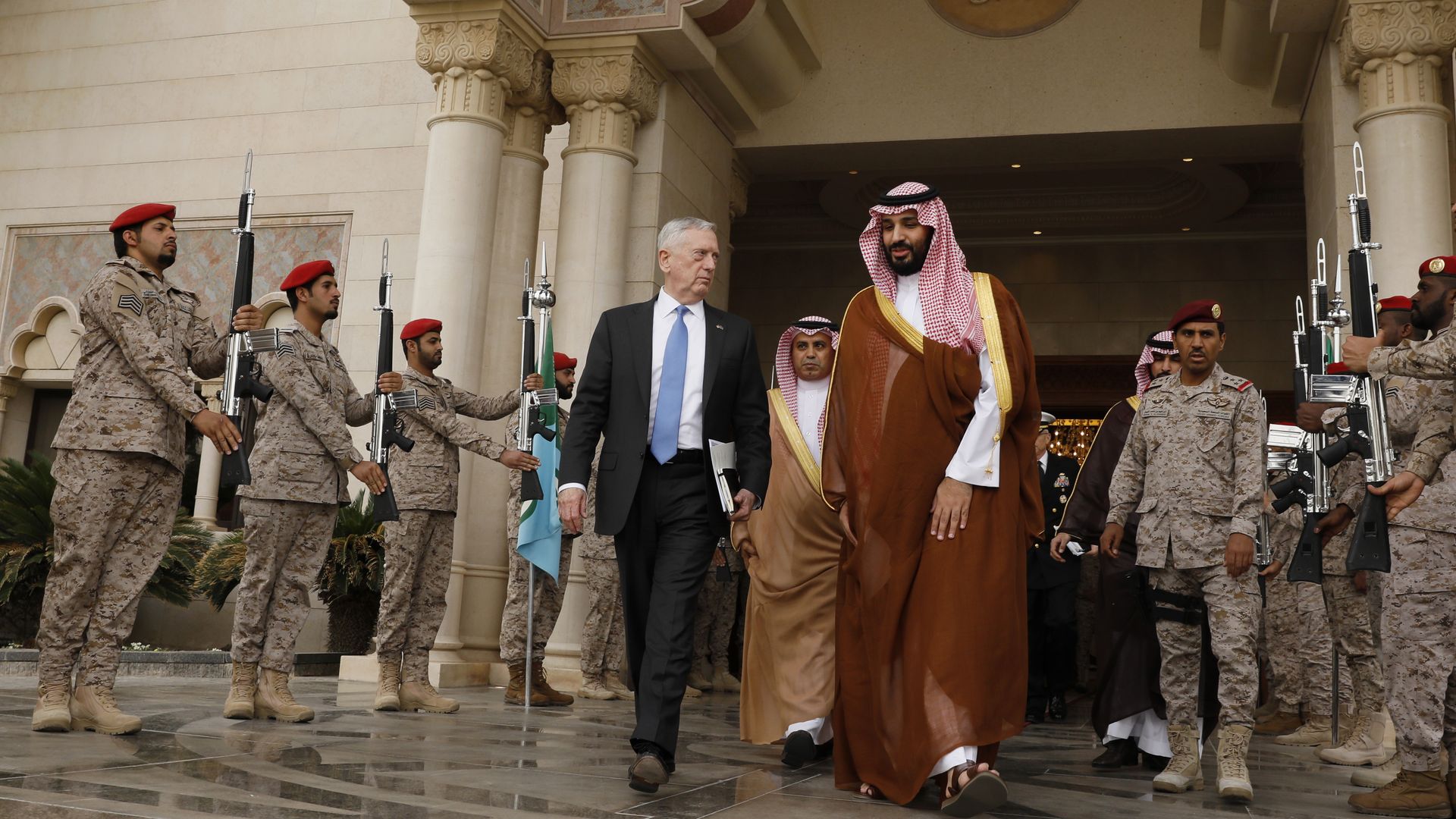 Senator Jack Reed (D-R.I.), ranking member of the Senate Armed Services Committee, announced on Thursday that the Pentagon will be seeking a "full reimbursement of $331 million" from both the United Arab Emirates and Saudi Arabia for aerial refueling during the war in Yemen.
The backdrop: In March, Reed and Sen. Richard Blumenthal requested that Defense Secretary James Mattis notify Congress of records of reimbursements from Saudi Arabia and the UAE for the inflight refueling assistance the U.S. had been providing since 2015. Last week, the Atlantic reported that the U.S. had not yet been reimbursed for "tens of millions of dollars" due to what the Pentagon called "errors in accounting."
Go deeper