FCC ruling gives wireless providers more power to block messages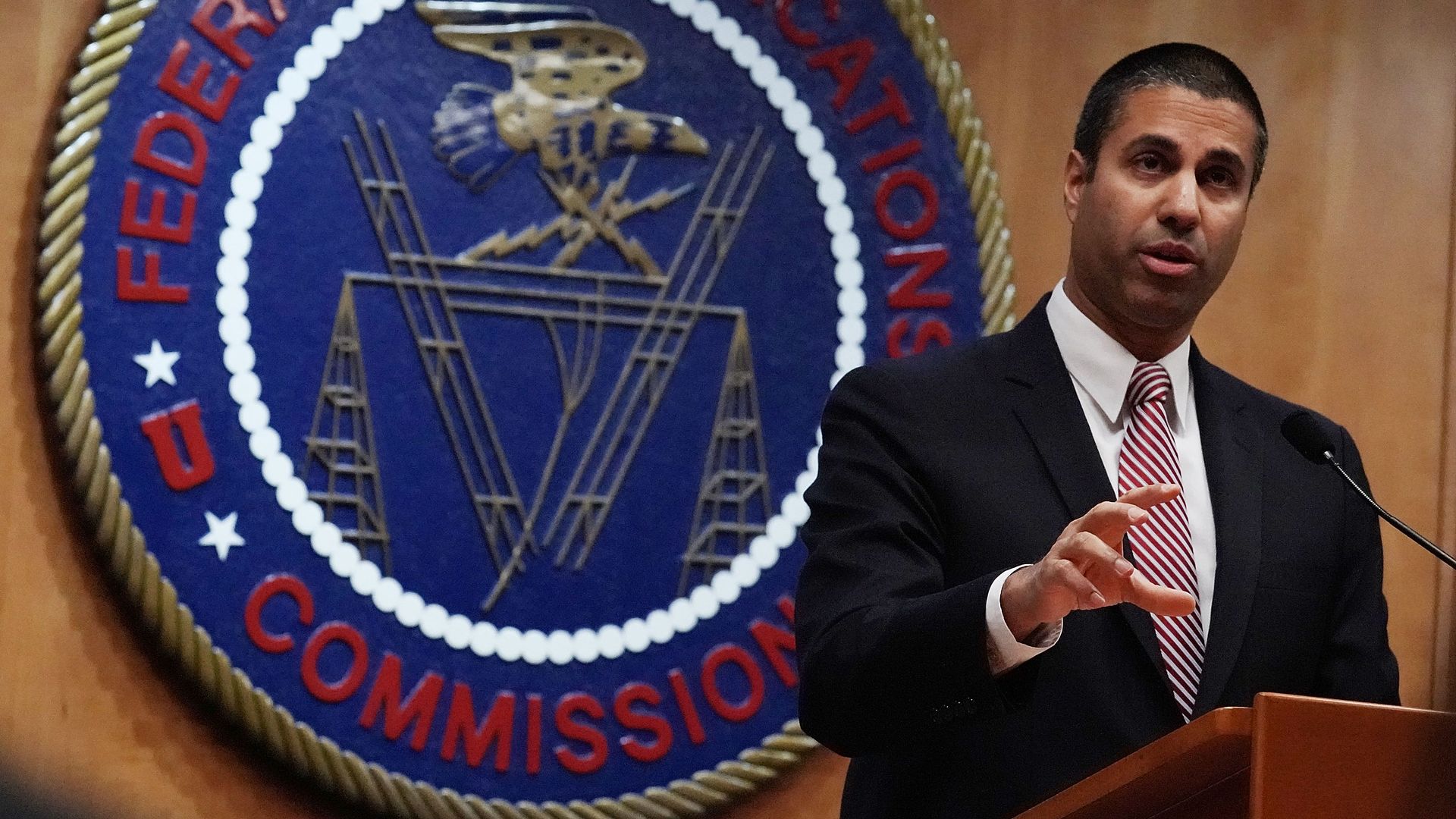 A Federal Communications Commission decision on Wednesday gives wireless carriers like AT&T and Verizon more power to block text and multimedia messages.
Why it matters: The Republican-led FCC says that it is just empowering the companies to block spam texts. Its critics say it opens the door to censoring other kinds of text messages, too.
Details: The FCC voted along party lines for a ruling that treats text messaging as an "information service" under the law. If texting had been classified as a "telecommunications service," as public interest groups requested more than a decade ago, providers would be subject to strict rules meant to prevent discrimination between messages from different parties.
Twilio, a Silicon Valley company that enables mass texting, had asked the agency to rule that wireless messages are governed by the "telecommunications" rules.
Republican FCC Commissioner Brendan Carr made the case that the agency was bringing text and multimedia messaging in line with other popular Silicon Valley creations — like WhatsApp and Snapchat — that are regulated as "information services."
What they're saying:
"In short, we stand with American consumers, not those trying to bombard them with spam or scam robotexts," said FCC Chairman Ajit Pai in a prepared statement.
Democratic Commissioner Jessica Rosenworcel said in her statement that the commission's argument was "doublespeak" and that the decision "means your carrier now has the legal right to block your text messages and censor the very content of your messages."
The big picture: This is another example — like last year's net neutrality repeal — of regulators grappling with the boundaries of web services and the infrastructure that delivers them to consumers, with Republicans again leaning toward more deregulation and a freer hand for big providers.
Go deeper