Energy firms pursuing new markets in world's unelectrified regions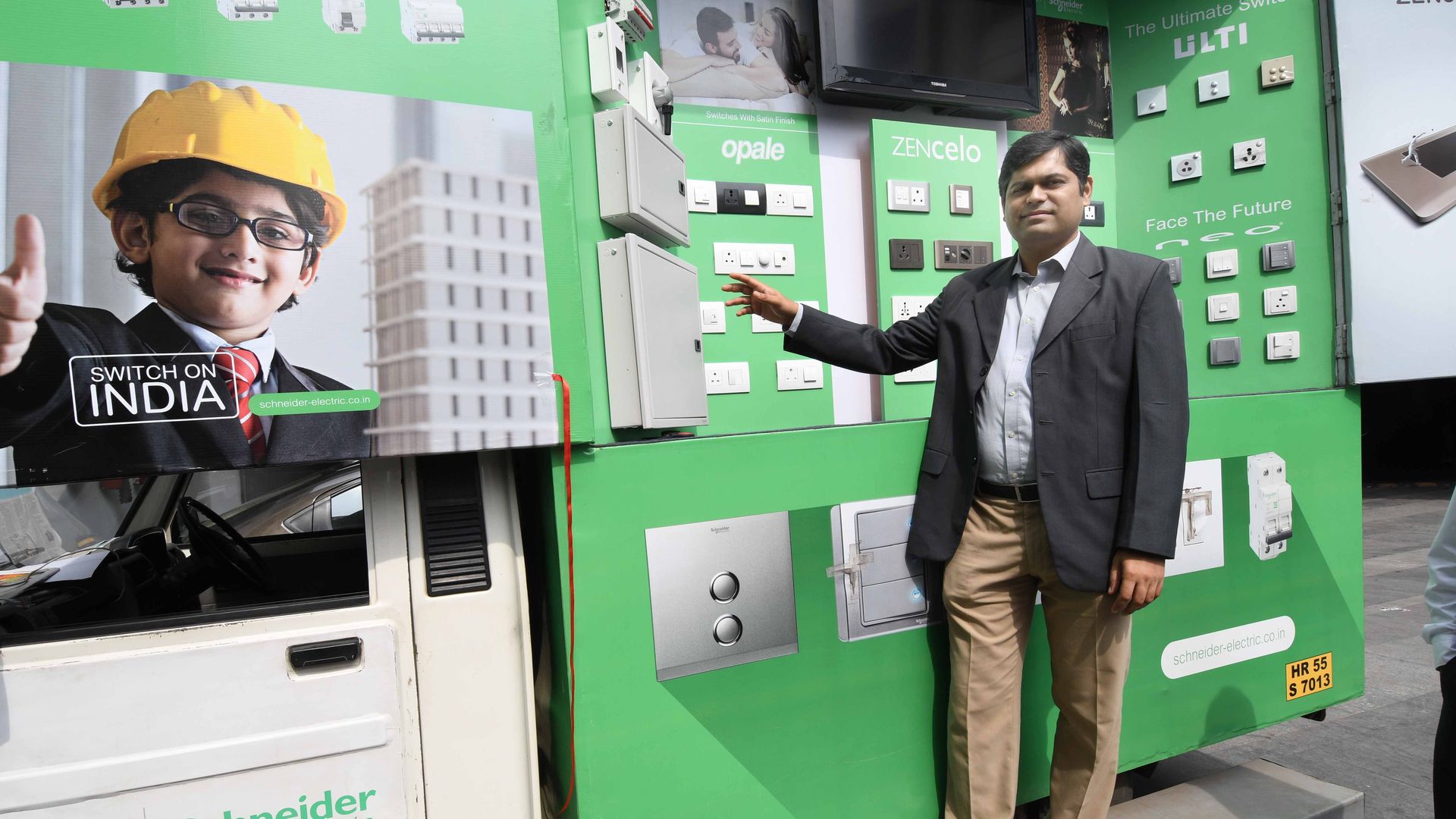 Shell, Engie, Schneider Electric and other multinational energy companies have recently announced ambitious goals to extend electricity access to about 200 million people, 20% of the unelectrified population globally, within a decade.
Why it matters: The seventh UN-backed Sustainable Development Goal (SDG 7) is delivering affordable, reliable, sustainable and modern electricity to the 1 billion people around the world living in the dark. It's a major challenge, but presents both humanitarian and economic opportunities to companies with deep pockets and large geographical footprints.
Details:
Where it stands: These five energy giants have already invested in or acquired more than 10 of the leading household solar and renewable energy mini-grid companies in South Asia and sub-Saharan Africa. In addition:
Engie's internal mini-grid company, PowerCorner, plans to power 40,000 homes in Tanzania by 2020.
Schneider has pledged to train 1 million solar technicians in energy-poor countries by 2025 and has achieved almost 20% of that target.
It's expensive to extend grids to the rural communities where 80% of the world's unelectrified population live, so investments have focused on decentralized renewable-energy solutions. Scaling distributed energy has already connected tens of millions of people and displaced kerosene and diesel generators.
Yes, but: Global finance for SDG 7 is "dramatically off track." This deficit jeopardizes progress in other areas, because electricity access is often a prerequisite for clean water, food security, health, education and other SDGs.
The bottom line: While multinational corporations alone cannot solve the problem of energy access — especially for marginal communities that cannot afford basic services — they can use their size and balance sheets to make a difference.
William Brent is director at Power for All, a global coalition to expand electricity access through renewable energy.
Go deeper