The CVS-Aetna merger heads back to court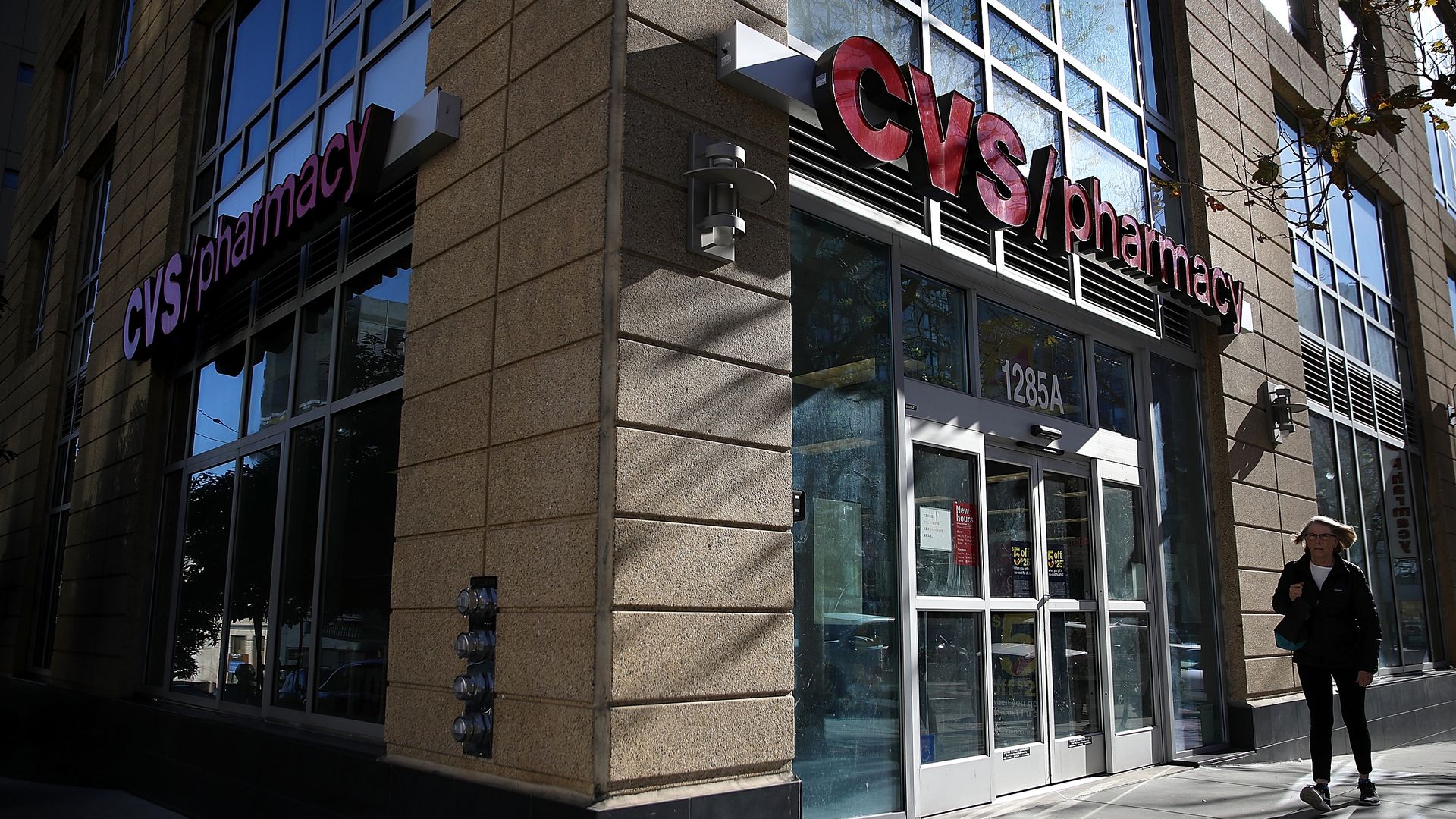 CVS Health and Aetna officials next week will have to convince a federal judge in court that their closed merger is legitimate and that the settlement terms negotiated by the Department of Justice are fine and dandy.
Threat level: Judge Richard Leon, who gave the final seal of approval for the AT&T-Time Warner merger, likely can't tell CVS and Aetna to unscramble their merger completely, said Andrea Agathoklis Murino, a former DOJ antitrust attorney now at the law firm Goodwin Procter. "But he can say the remedy was insufficient."
The details: The deal's main concession was Aetna agreeing to sell its Medicare drug plans to WellCare.
However, that would mostly shift people toward another large player, and it wouldn't address the antitrust concerns around stacking a health plan, a pharmacy benefit manager and pharmacies under one umbrella.
It's a long shot to send everyone back to the drawing board, said Tim Greaney, a former DOJ antitrust attorney who teaches at UC Hastings. But that doesn't mean the terms of the settlement can't change.
Go deeper