U.S. firms face mounting risks over coal investments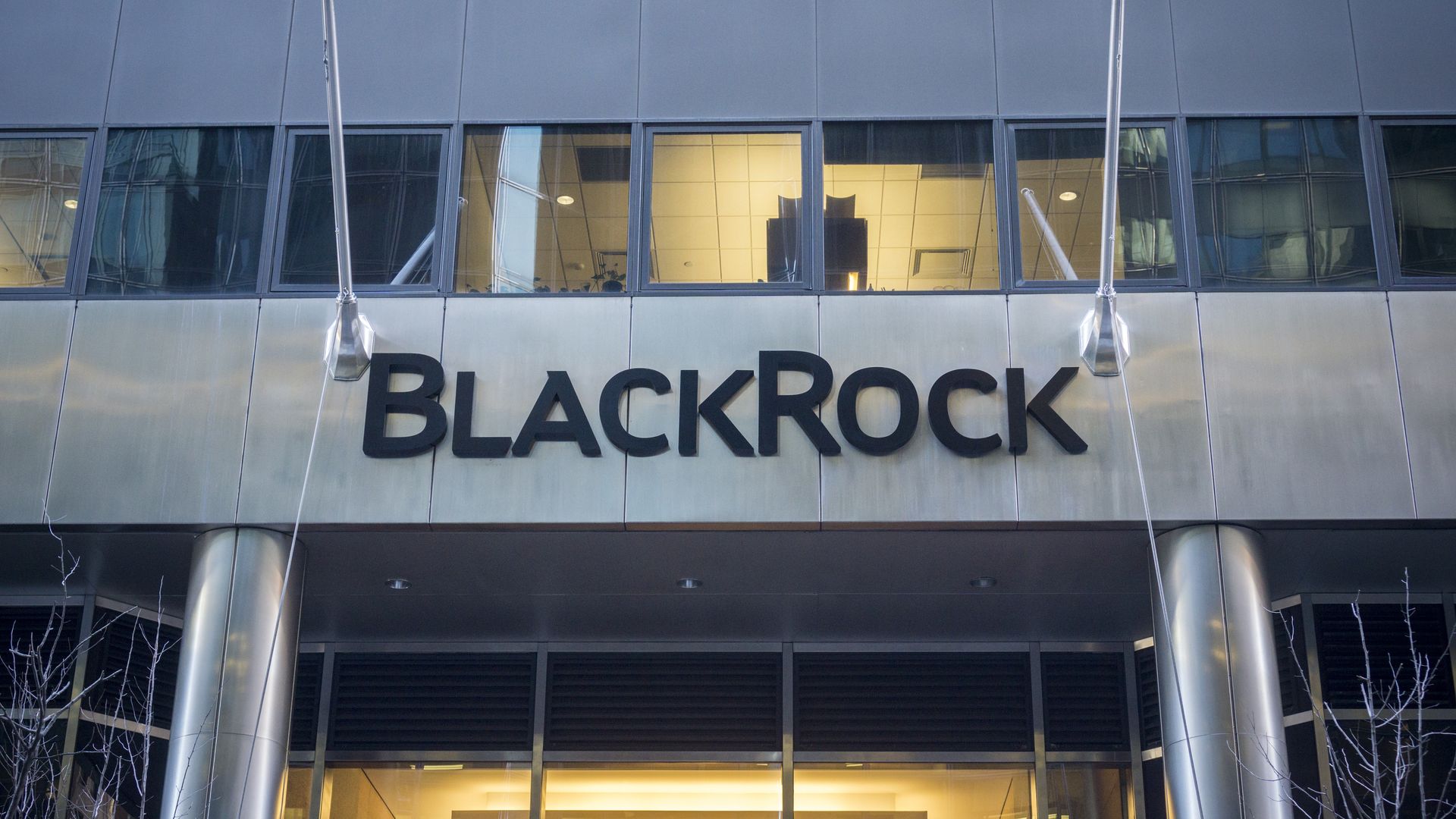 U.S. investment firm BlackRock owns more coal reserves through its investments in publicly listed companies, shares and bonds in coal plant developers than anyone else in the world, according two new pieces of analysis.
The big picture: The U.S. holds over 35% of institutional investment for the coal industry, the largest share in the world. And in recent years, U.S. investors have started to lag behind leading European institutions when it comes to climate-friendly investing: AXA, UBS and c all have policies in place to restrict investments in thermal coal and offer far less coal-intense index funds.
Details: With a collective $40 trillion in assets under management (AUM), the world's 15 largest asset managers have all increased their holdings in thermal coal by 20% since the Paris Agreement was signed. BlackRock alone holds shares and bonds totaling $11 billion in 56 coal plant developers around the world, with Vanguard in second at $6.2 billion.
InfluenceMap has also analyzed the thermal coal intensity (TCI) — measured in tons of thermal coal per million dollars in AUM — of the 60,000 largest listed funds. 
BlackRock was 50% more "coal heavy" than the average.
Allianz's funds, on the other hand, including those of its U.S. arms, show TCI values of roughly 80% less than the global fund benchmark, likely indicating a strategic underweighting of companies with thermal coal businesses since the Paris Agreement.
What's next: Reducing exposure to thermal coal looks increasingly like the right business move for investors. Of existing coal plants around the world, 42% are losing money, and 1 in 4 tons of coal in the U.S. is sold to plants that have already committed to retiring. Meanwhile, new renewable energy is now cheaper than existing coal, which will hasten these retirements.
What to watch: In addition to the financial risks posed by a contracting market, companies may start to worry even more about the reputational risks of investing in coal. Asset managers such as BlackRock are responsible for trillions in investments, rendering their coal holdings relatively trivial. That means the coal industry needs BlackRock, but BlackRock may not need, or want, the cost of doing business with the coal industry.
Justin Guay directs global climate strategy at the Sunrise Project and advises the ClimateWorks Foundation.
Go deeper