New Trump proposal will weaken federal clean water rules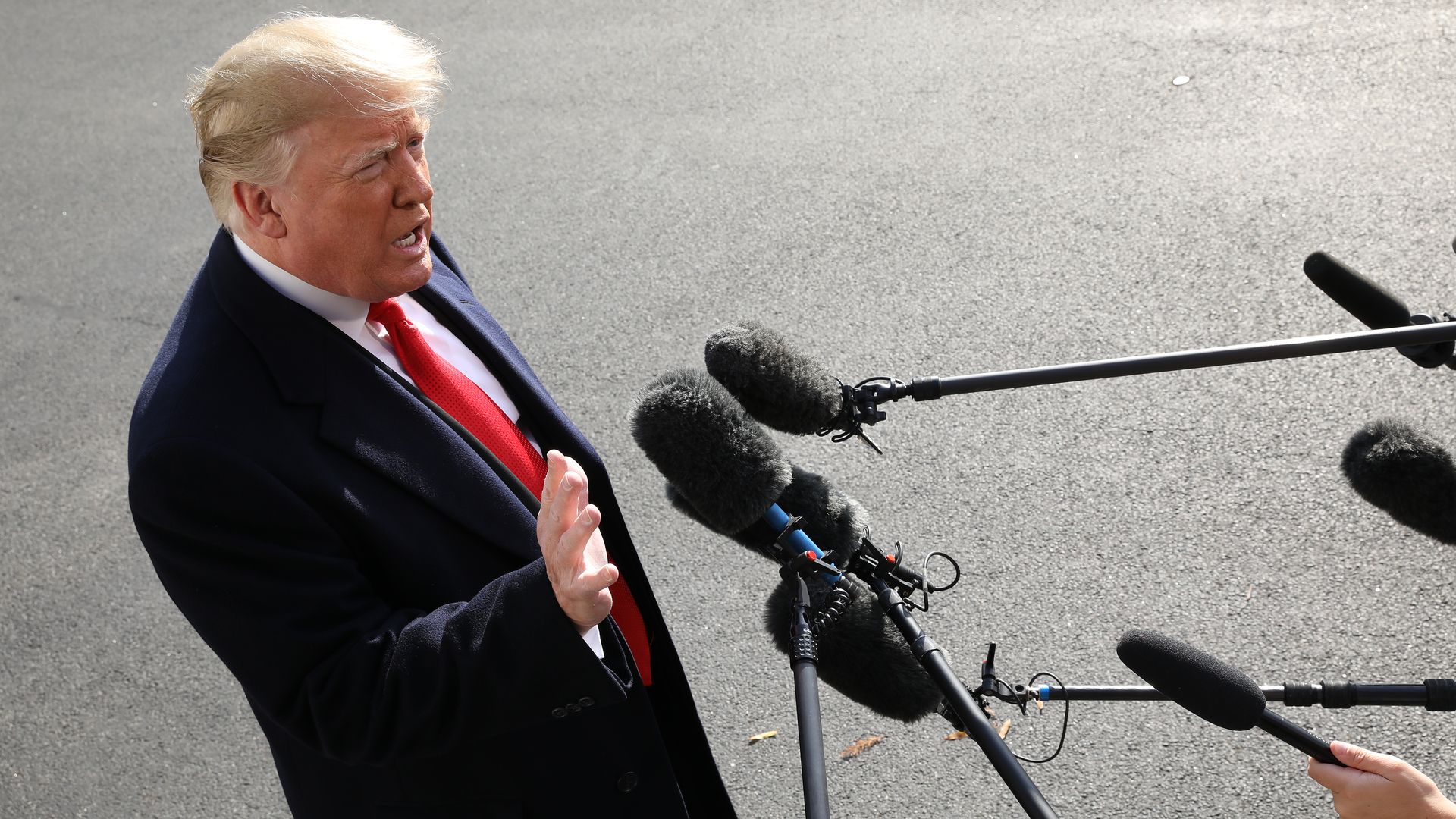 The Trump administration is set to roll back clean water rules dating back to the George H.W. Bush administration that were designed to provide expansive federal quality protections on millions of acres of waterways and wetlands, the New York Times' Coral Davenport reports.
Why it matters: "Environmentalists say the proposal represents a historic assault on wetlands regulation at a moment when Mr. Trump has repeatedly voiced a commitment to 'crystal-clean water,'" Davenport writes.
Details: The new measure, which Trump will promote as relieving farmers, rural landowners and real estate developers from federal burdens, seeks to replace an Obama-era rule that aimed "to limit pollution in about 60 percent of the nation's bodies of water, protecting sources of drinking water for about a third of the United States," Davenport adds.
The 2015 regulation also limited farmers from certain types of plowing and planting certain crops on land near wetlands or streams, and mandated that farmers seek permits from the Environmental Protection Agency in order to use chemical pesticides and fertilizers that could run off into the water.
Trump's proposal will not get rid of federal protections on larger bodies of water, which were in place prior to the Obama-era rule, but it will chip away at protections of smaller streams and wetlands that don't drain into or are directly adjacent to those larger bodies of water, per the Times.
The bottom line: "Those changes represent a victory for farmers and rural landowners, who lobbied the Trump administration aggressively to make them," writes Davenport.
What's next: The administration will seek public comments on the new rule for 60 days, after which it may revise the proposal before implementing the finalized plan next year.
The big picture: This is the latest attempt by Trump and the EPA to roll back a slew of regulations, including reducing protections for at-risk plants and animals, opening Alaska's Arctic National Wildlife Refuge to oil exploration and reversing rules intended to prevent methane, one of the most powerful greenhouse gases.
Go deeper: Meet the Obama environmental policies Trump isn't rolling back
Go deeper