A tweaked "Green New Deal" gains new House backer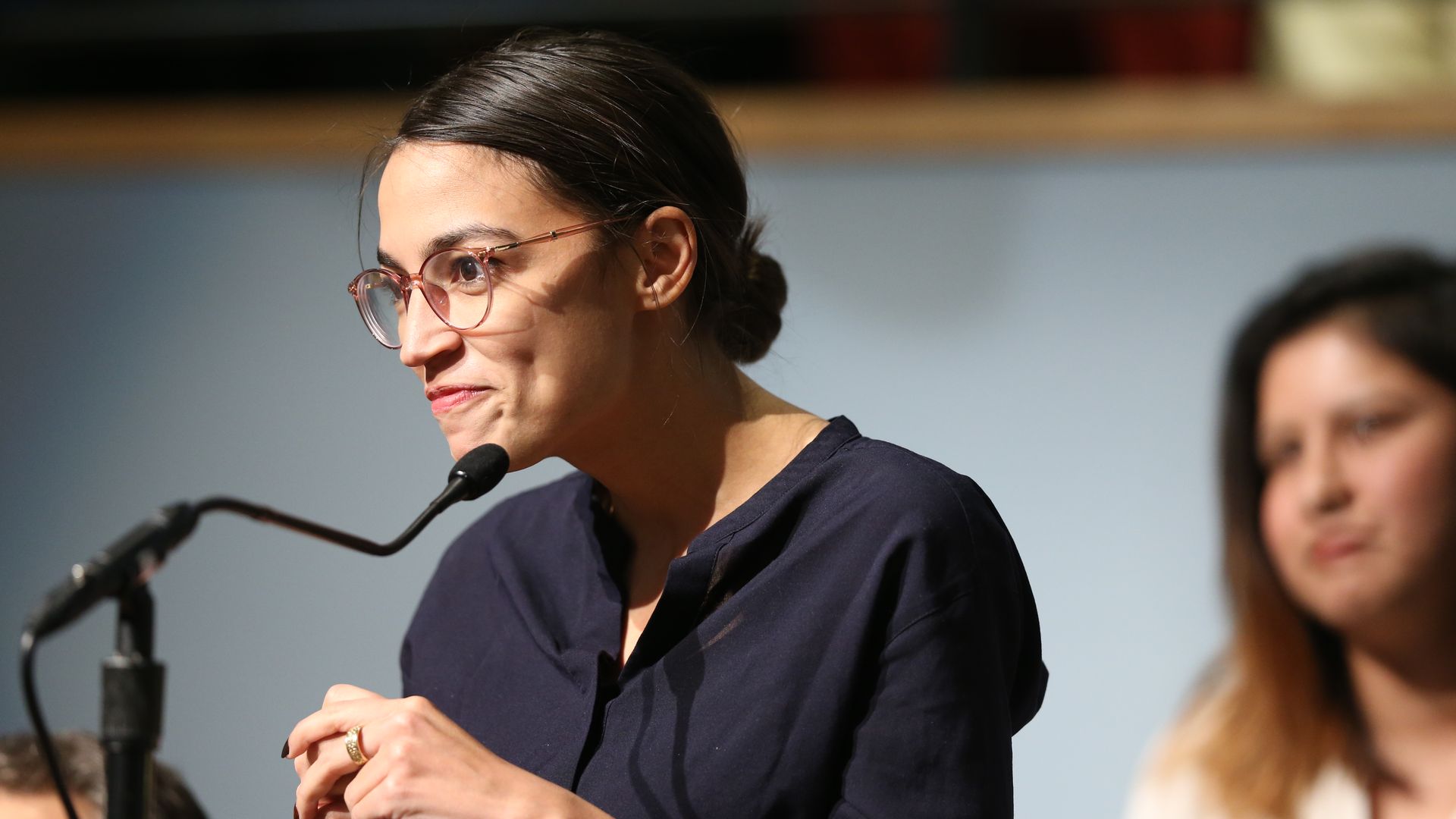 Rep. Jim McGovern, a senior Democrat, has thrown his support behind the "Green New Deal" committee proposed by Rep.-elect Alexandria Ocasio-Cortez and backed by a movement of young activists.
Between the lines: Vigorous outside pressure can affect inside baseball in Congress. McGovern, the incoming House Rules Committee chair, voiced support in comments to Sunrise Movement demonstrators who poured into Capitol Hill, and later confirmed it on Twitter. It came on a day when scores of young activists were arrested in demonstrations on Capitol Hill, where they targeted offices of lawmakers including House Democratic leader Nancy Pelosi.
Why it matters: The Rules Committee will play an important nuts and bolts role in shaping the select committee on the topic.
Ocasio-Cortez and supporters envision the select committee to be a vehicle for crafting a sweeping energy, jobs and climate plan that's ready for launch in 2020.
But, but, but: It's unclear exactly how the proposed Select Committee for a Green New Deal would function. Some veteran Democrats — notably incoming Energy and Commerce Chairman Frank Pallone — criticize calls for a new committee. McGovern says he wants to balance the new panel with existing committees' turf.
"We're saying this select committee can come up with ideas, but it will go through the committees of jurisdiction. There's nothing wrong with that, this is how this process works," he told demonstrators on Capitol Hill Monday.
The intrigue: Ocasio-Cortez's proposal has changed slightly, possibly to ease territorial tensions.
Under the current version, the panel would prepare a detailed plan and draft bill. However, it would not have "legislative jurisdiction" and "no authority to take legislative action on any bill or resolution."
The initial version of her proposed resolution would have given the committee full legislative power.
A Sunrise spokesman told Axios last night that the change occurred a week and a half ago.
My thought bubble: Momentum behind the "Green New Deal" is certainly growing — roughly two dozen House Democrats support it.
But the true level of support won't become fully known for quite some time, because the "Green New Deal" is really at least 3 things right now:
A slogan that captures the demand for very aggressive policies.
A set of broad policy proposals, including relatively quick movement to 100% renewable electricity.
A set of process ideas around how the committee should function, including the power to craft a detailed draft bill.
Go deeper: Democrats face climate decisions
Go deeper