California is dominating other states in electric vehicle adoption
This new Energy Department chart provides a helpful way of seeing how electric vehicle adoption in California is far ahead of other states.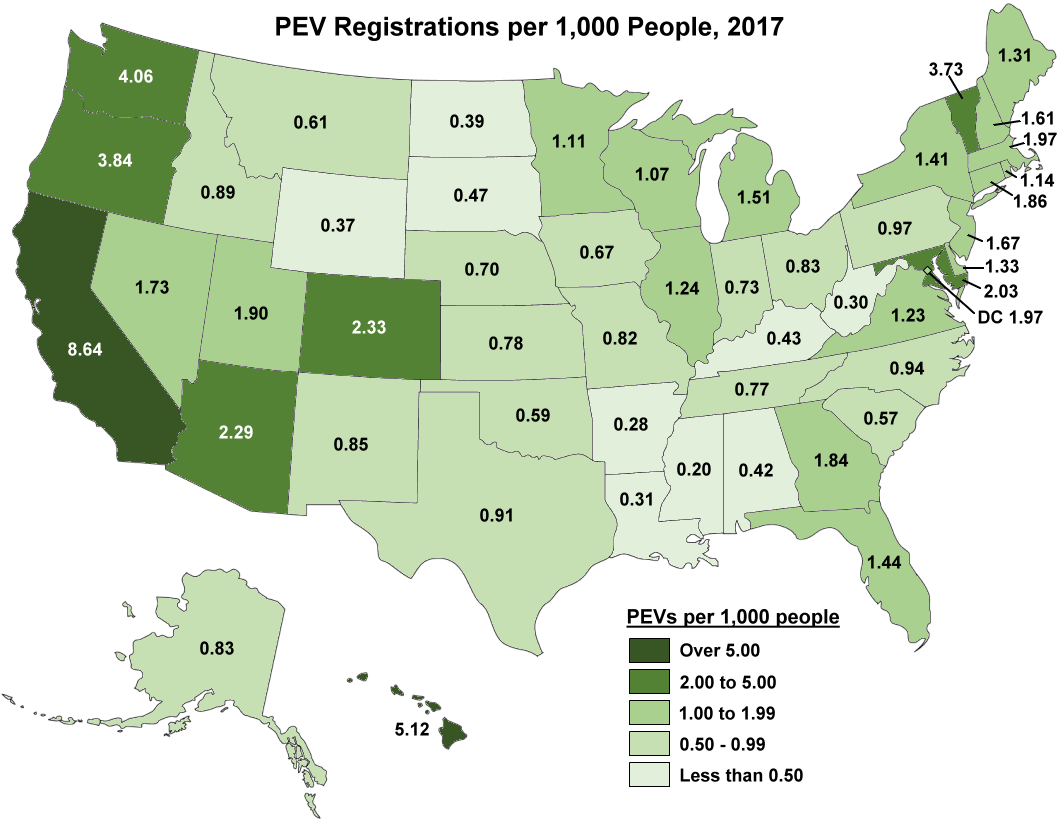 The big picture: Cumulative electric vehicle sales in the U.S. recently topped 1 million. According to the pro-EV coalition Veloz, over 500,000 of them were in California, which is by far the nation's largest auto market.
Go deeper: The electric vehicle stakes of GM's restructuring
Go deeper