White House: U.S. not alone in touting fossil fuels at climate conference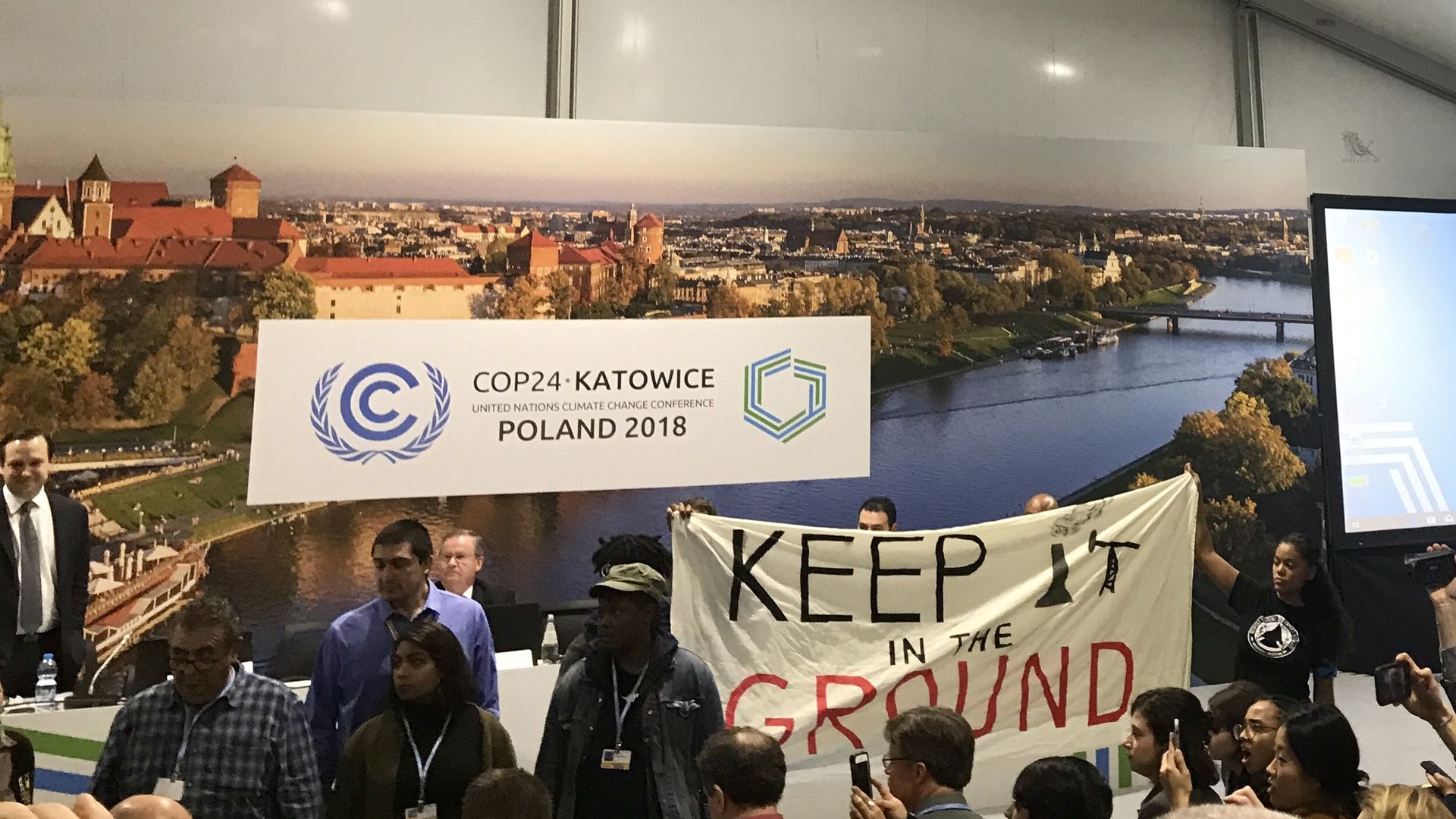 KATOWICE, Poland — President Trump's focus on cleaner fossil fuels and nuclear power is shared by other nations, a top White House official said at a major climate-change conference Monday.
Driving the news: The Trump administration hosted an event Monday that included comments from the U.S. and Australian governments on the importance of making fossil fuels cleaner and also including nuclear power, which emits no carbon dioxide but is nonetheless controversial for its radioactive footprint.
"There was a lot of interest [in the event]. We had a lot of people [from other countries] reach out, some gauging interest, asking about what it was, looking to participate. We're happy to engage in these realistic conversations about global energy systems."
— Wells Griffith, White House energy and climate adviser
The big picture: The ambition around the world for the 2015 Paris Climate Agreement is lessening, fueled by nationalistic leaders like Trump and Brazil's President-elect Jair Bolsonaro, who has criticized the deal and withdrew from hosting this same conference next year.
The details: Griffith, in a briefing with reporters after the event on Monday, wouldn't name countries that have expressed interest, but a few data points suggest more support for this perspective compared to last year, when the administration held a near identical event.
"We're not standing alone. The U.S. is actually leading the way in talking about it."
— Griffith, on promoting cleaner fossil fuels
Reality check: The administration supports technologies that capture and store carbon dioxide from emitting facilities like coal and cement plants, but most of its policies are loosening — not tightening — standards that would make fossil fuels cleaner.
Go deeper