Elon Musk says he decides when to submit his tweets for Tesla's approval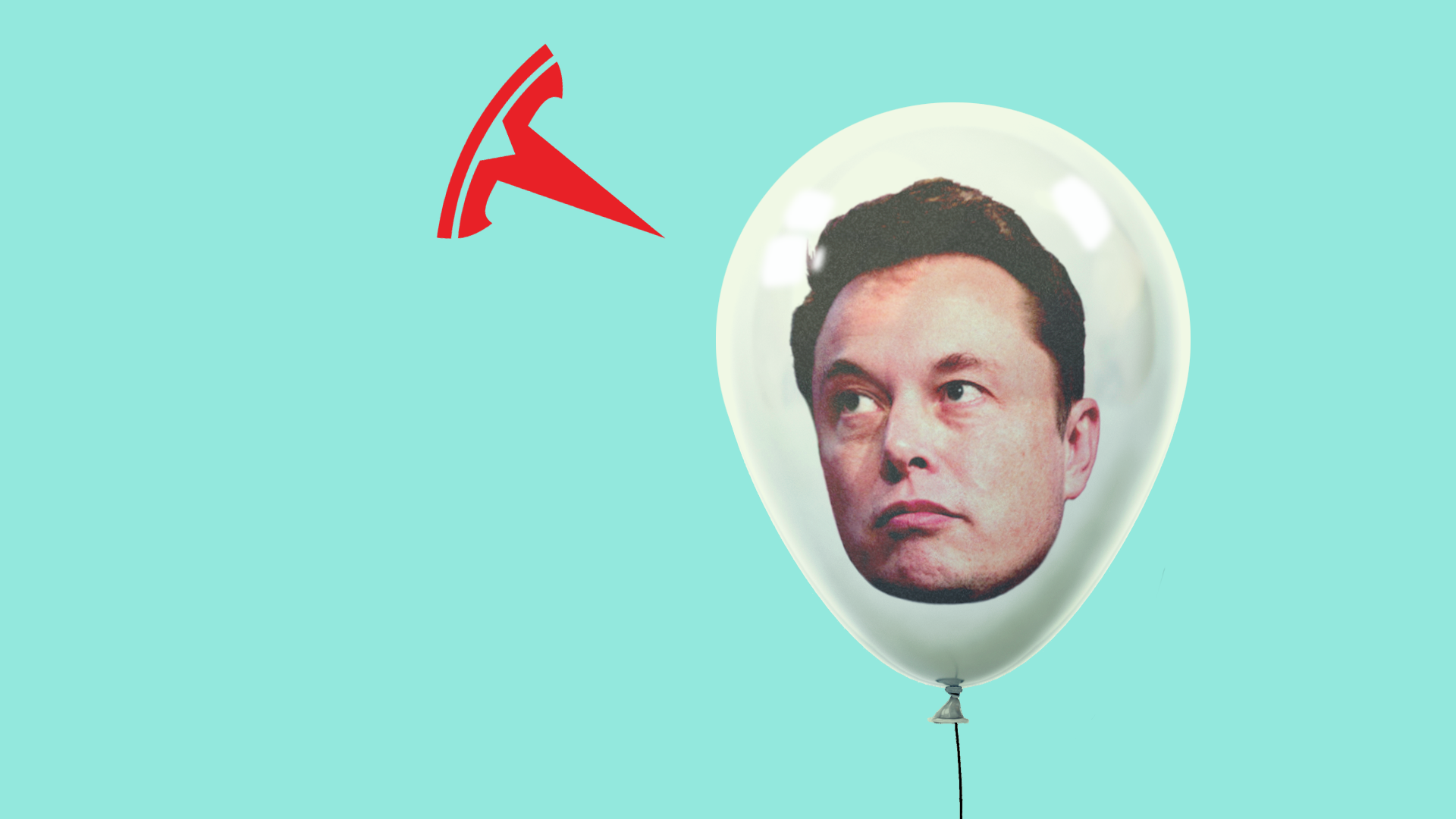 Tesla CEO Elon Musk gets to decide when his tweets may contain information material to the company or its shareholders, and thus be subject to internal review, based on comments he made on Sunday to "60 Minutes."
Why it matters: Musk and Tesla recently reached settlements with the U.S. Securities and Exchange Commission, after Musk falsely tweeted that he had "funding secured" for a potential buyout of the company, through which new oversight was supposed to be implemented. But Musk told "60 Minutes," "I want to be clear. I do not respect the SEC."
The settlements included a requirement whereby Tesla would employ a securities lawyer to review communications made by company executives via Twitter and other social media. Moreover, the company would:
"Implement mandatory procedures and controls to oversee all of Elon Musk's communications regarding [Tesla] made in any format ... and to pre-approve any such written communications that contain, or reasonably could contain, information material to the Company of its shareholders."
But it appears that Musk, not the company, determines when to submit such communications for pre-approval. And if any tweets have been submitted, they have not yet been rejected.
Tesla and Musk technically had 90 days to implement the oversight rules, so it's possible that things could change within the next month. "60 Minutes" didn't ask, Musk didn't volunteer it, and a Tesla spokesman declined comment. [Update: Tesla now says "the settlement will be complied with in accordance with the 90-day settlement period."]
Musk acknowledged to "60 Minutes" that such a protocol is prone to create yet new problems — for himself, his company and his shareholders — but basically shrugged his shoulders and reminded viewers that he does "not respect" the regulators with whom he settled.
LESLEY STAHL: Have you had any of your tweets censored since the settlement?
ELON MUSK: No.
STAHL: None? Does someone have to read them before they go out?
MUSK: No.
STAHL:  So your tweets are not supervised?
MUSK: The only tweets that would have to be say reviewed would be if a tweet had a probability of causing a movement in the stock.
STAHL: And that's it?
MUSK: Yeah, I mean otherwise it's "Hello, First Amendment." Like freedom of speech is fundamental.
STAHL: But how do they know if it's going to move the market if they're not reading all of them before you send them?
MUSK: Well, I guess we might make some mistakes. Who knows?
STAHL: Are you serious?
MUSK: Nobody's perfect.
STAHL: Look at you.
MUSK: I want to be clear. I do not respect the SEC.
STAHL: But you're abiding by the settlement, aren't you?
MUSK: Because I respect the justice system.
The bottom line: Musk and Tesla are living up to the letter, but not the spirit, of their settlements.
Go deeper:
Go deeper