Wisconsin Democratic governor-elect may sue if GOP limits his power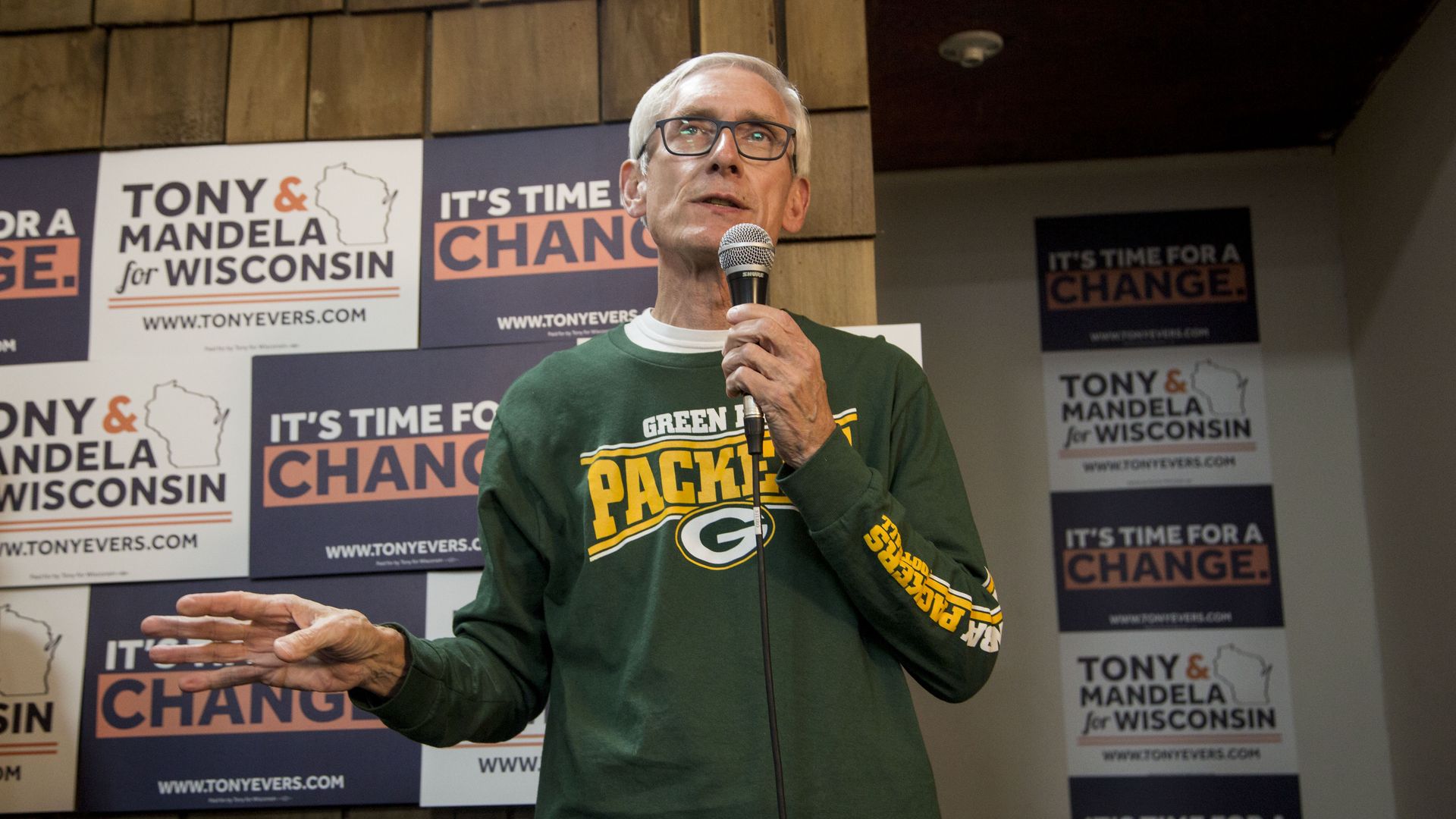 Democratic Wisconsin Gov.-elect Tony Evers said on NBC's "Meet the Press" on Sunday that he may challenge state Republicans in court if outgoing Republican Gov. Scott Walker refused to veto sweeping legislation passed by the GOP-controlled legislature during its lame-duck session.
"It's around Scott Walker's legacy. He has the opportunity to change this and actually validate the will of the people that voted on Nov. 6. … The entire thing is a mess. It's a hot mess."
Details: Evers, who called the move a blatant power grab, said that he's "not making any promises one way or the other, but we're looking at all issues, all options on the table." Some of the measures passed would impose limits to early voting, which is often beneficial to Democrats, and prevent the governor from withdrawing the state from a lawsuit, enabling Republicans to better defend conservative policies if challenged in court.
Go deeper: Wisconsin Republicans vote to curb incoming Democratic governor's power
Go deeper