UN climate summit stymied by U.S.-backed wording dispute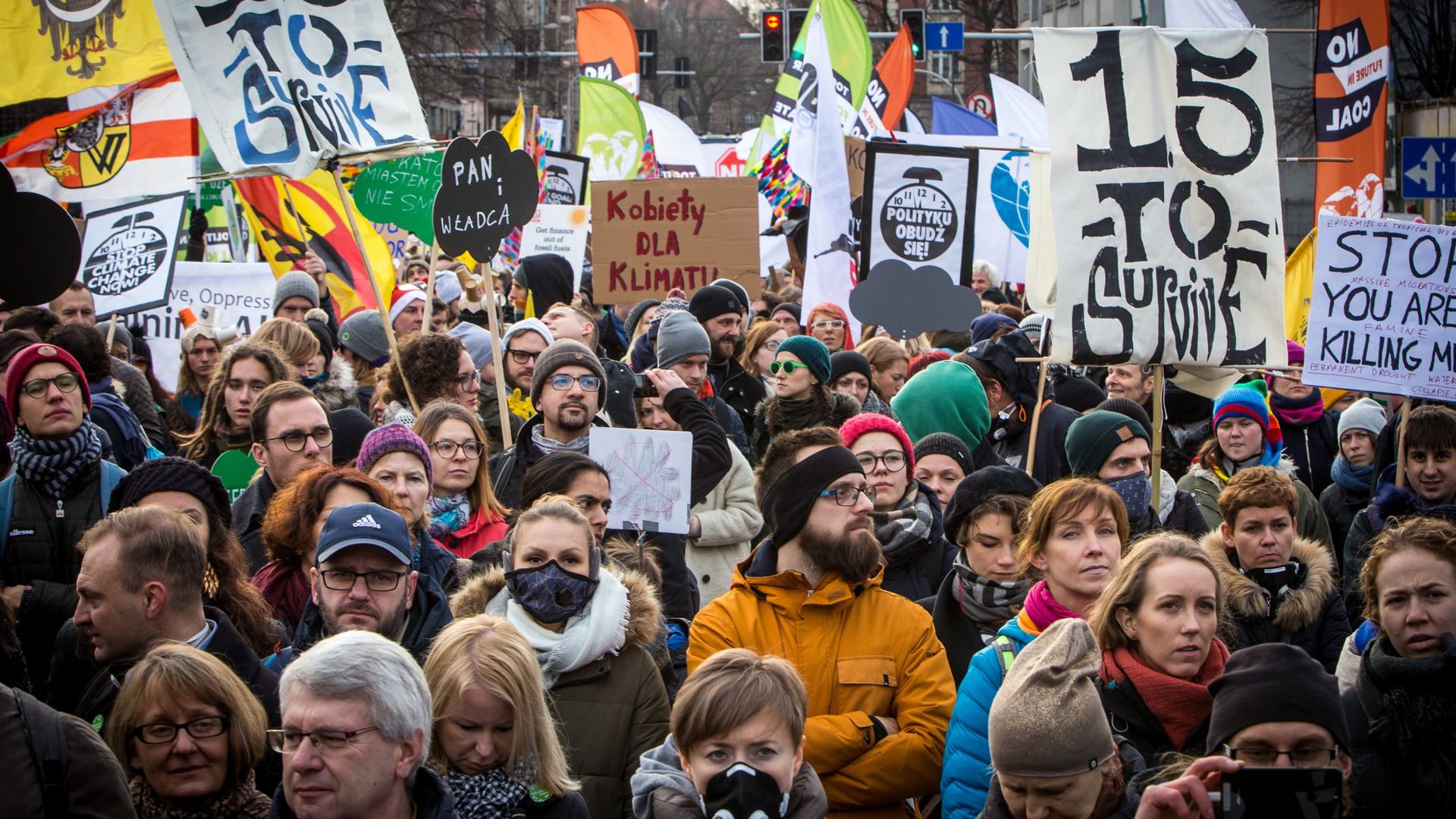 A UN climate summit in Poland was thrown into disarray this weekend after the U.S. joined Russia, Saudi Arabia and Kuwait in refusing to "welcome" a recent landmark UN report on climate change, reports AP.
Why it matters, per Axios science editor Andrew Freedman: In the climate talks, individual words can take on outsized importance. The United States' alignment with the countries is striking as it illustrates the extent to which the country has moved away from its leadership position on this issue, and is actually helping to slow progress in the talks.
Details: Nearly all of the 200 countries at the summit had wanted to "welcome" the UN report and make it a blueprint for future action.
None of the four countries, which are major oil producers, explicitly said what in the report they were opposed to. But AP reports that it could be over the call to phase out fossil-fuel use by 2050.
The impasse now threatens whether countries will be able to reach a global consensus by the summit's end on Friday, including the need to increase targets to curb carbon emissions.
Background: President Trump has disputed many mainstream climate science findings, including the UN report and one issued last month by his own administration.
The scientists in the UN report concluded that global warming will have far more severe consequences if temperatures are allowed to creep past 1.5°C, or 2.7°F, of warming. But they also pointed out current deadly impacts from the 1°C, or 1.8°F, of warming so far — including more severe and longer lasting heat waves.
Go deeper:
Go deeper