Report shows Air Force failed to flag Texas church shooter to FBI six times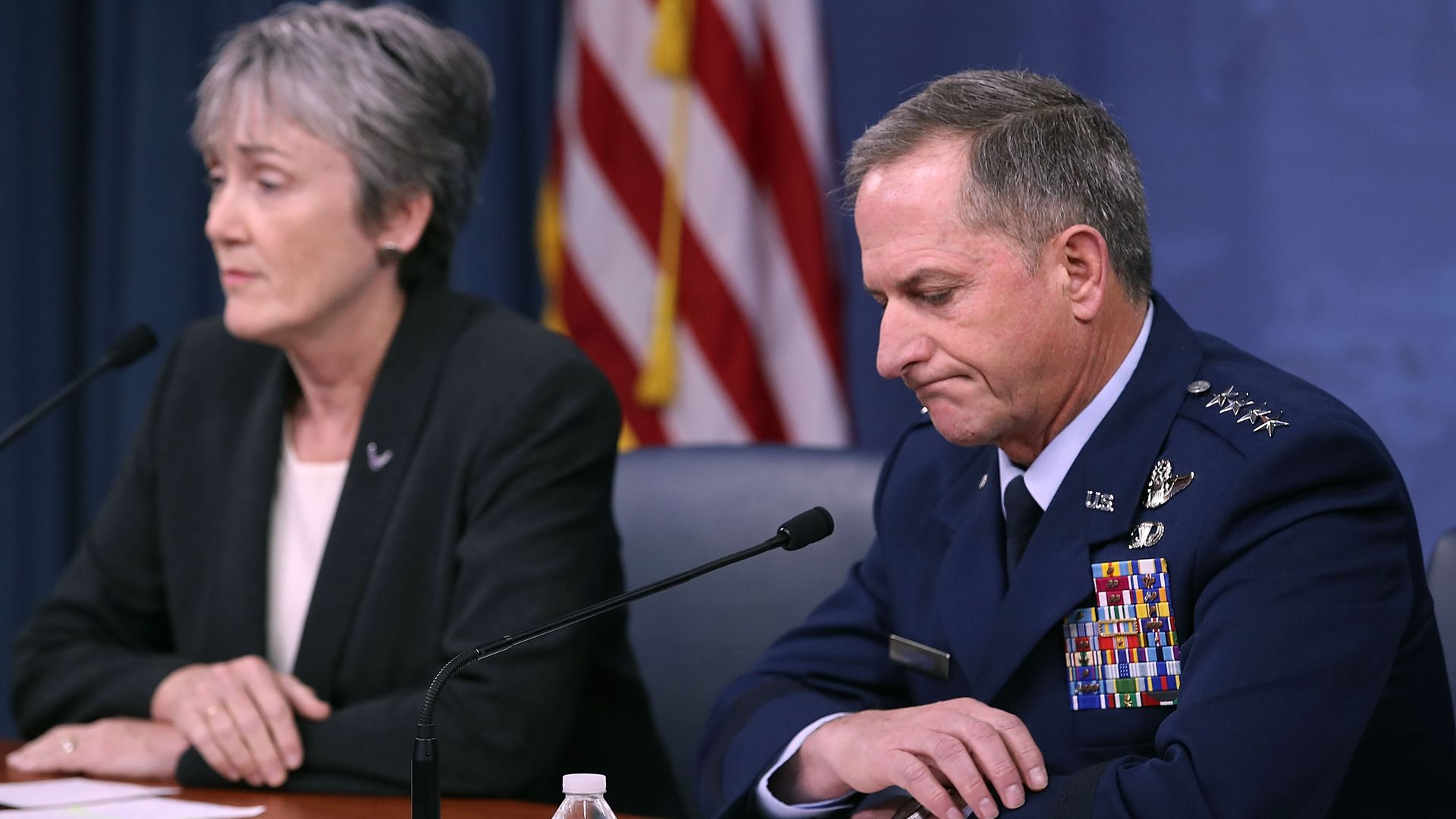 A government report released this week says that the Air Force missed six total opportunities to notify law enforcement about the man who shot and killed 26 people in a Texas church last year, but should have previously been barred from purchasing firearms due to a domestic violence conviction.
The big picture: The report published by the Department of Defense Office of Inspector General (OIG) says that despite an investigation and ultimate conviction of Devin Kelley for domestic violence, his fingerprints and final disposition report were not submitted to the FBI "at any time." The OIG concludes that "there was no valid reason for the USAF's failures."
Details: The Air Force failed to submit Kelley's fingerprints to the FBI in accordance with DoD policy four times — June 2011, February 2012, June 2012, and when he was convicted in November 2012. Two times — after his conviction in November, and in December 2012 — the USAF failed to submit his final disposition of the court's findings to the FBI.
Kelley had a history of violence, the OIG report details. His history included reports of Kelley hitting his stepson and choking his wife, dragging her by the hair and waterboarding her, threatening to kill her and himself, sexually assaulting her, and more.
The report also details a history of mental illness, which resulted in his admission into the care of the Peak Behavioral Health Services (PBHS). Staff at the facility diagnosed Kelley as having "an adjustment disorder with depressed mood," the OIG reports.
A number of other instances after his 2012 conviction are mentioned in the OIG report, including an alleged rape in 2013, an animal cruelty charge by the El Paso County Sheriff's Office in 2014, and a threatening message Kelly sent to his former 49th Logistics Readiness Squadron supervisor on Facebook in 2016 telling her she "should have been put in the ground a long time ago."
The bottom line, per the OIG report: "The USAF's failure to submit Kelley's fingerprints and final disposition information allowed Kelley... to purchase four firearms from Federal Firearms Licensed (FFL) dealers. Kelley used three of those four firearms on November 5, 2017, to kill 26 people and wound 22 others at the First Baptist Church of Sutherland Springs, Sutherland Springs, Texas."
What's next: The OIG details eight recommendations to the Air Force and Defense Department, including revision of the USAF Records Information Management System, a review of the implementation of formal training programs in regards to collection and submission of fingerprints, possible disciplinary action against those described in the report, and more.
Go deeper