Police detain nearly 1,000 protesters in France as tensions continue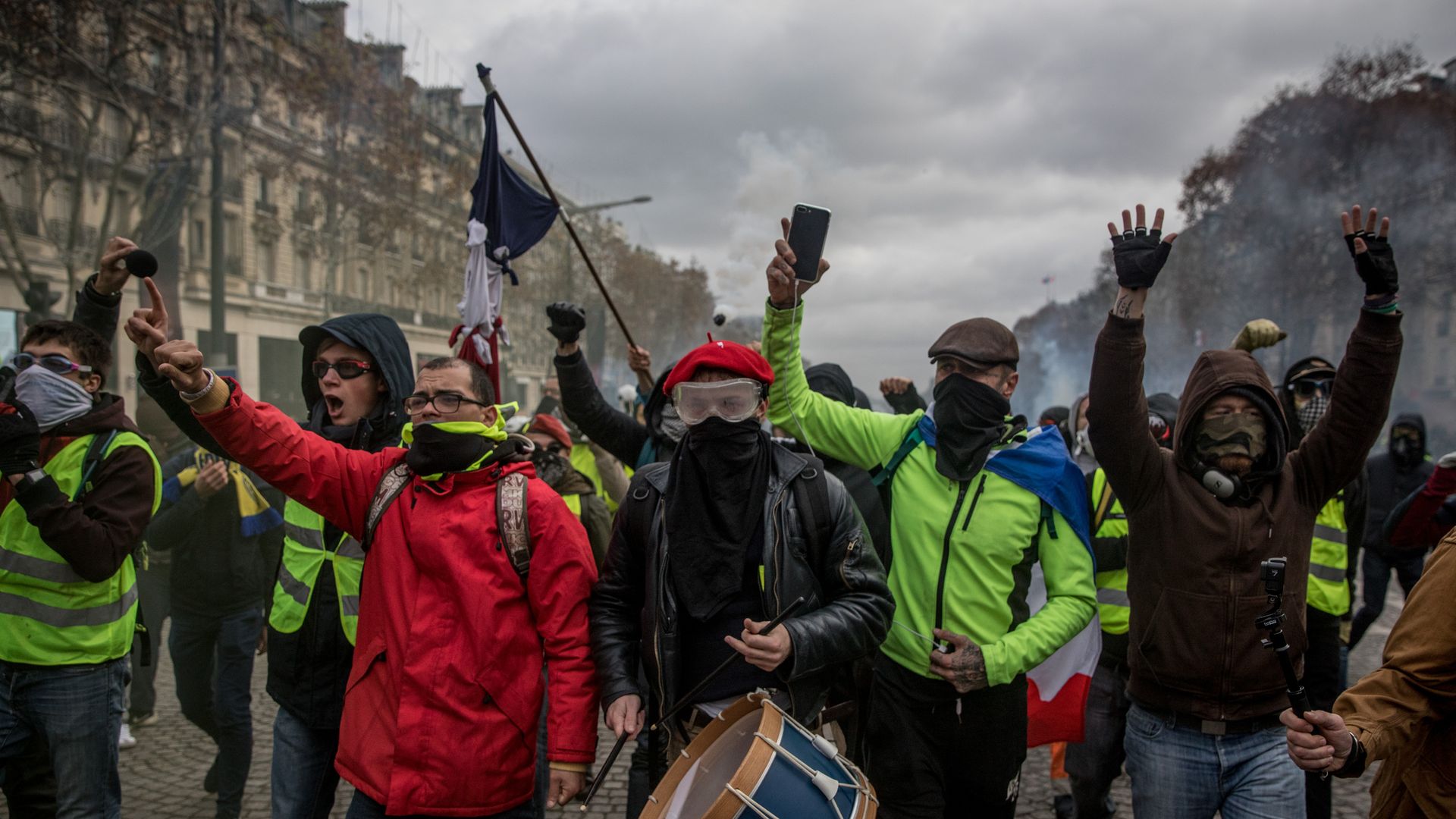 Nearly 1,000 "yellow-vest" protesters in France have been detained by authorities, and another 135 injured, who are demonstrating against the government's decision to raise fuel tax — a decision that has since been suspended, the Associated Press reports.
Details: Anti-government protests in Paris have been boiling for more than a week with protestors calling for French President Emmanuel Macron to step down. There are an estimated 10,000 yellow vest protestors in Paris on Saturday with a total of 125,000 around the country.
Driving the news: Protestors are dissatisfied with the job Macron has done as the country's leader, calling him "president of the rich" while calling for his resignation, the AP's Sylvie Corbet reports.
"Macron's pro-business reforms have aimed to make the French economy more competitive globally, but French workers see the changes as brutal and weakening their rights," Corbet writes.
Go deeper