How seniors are being steered toward private Medicare plans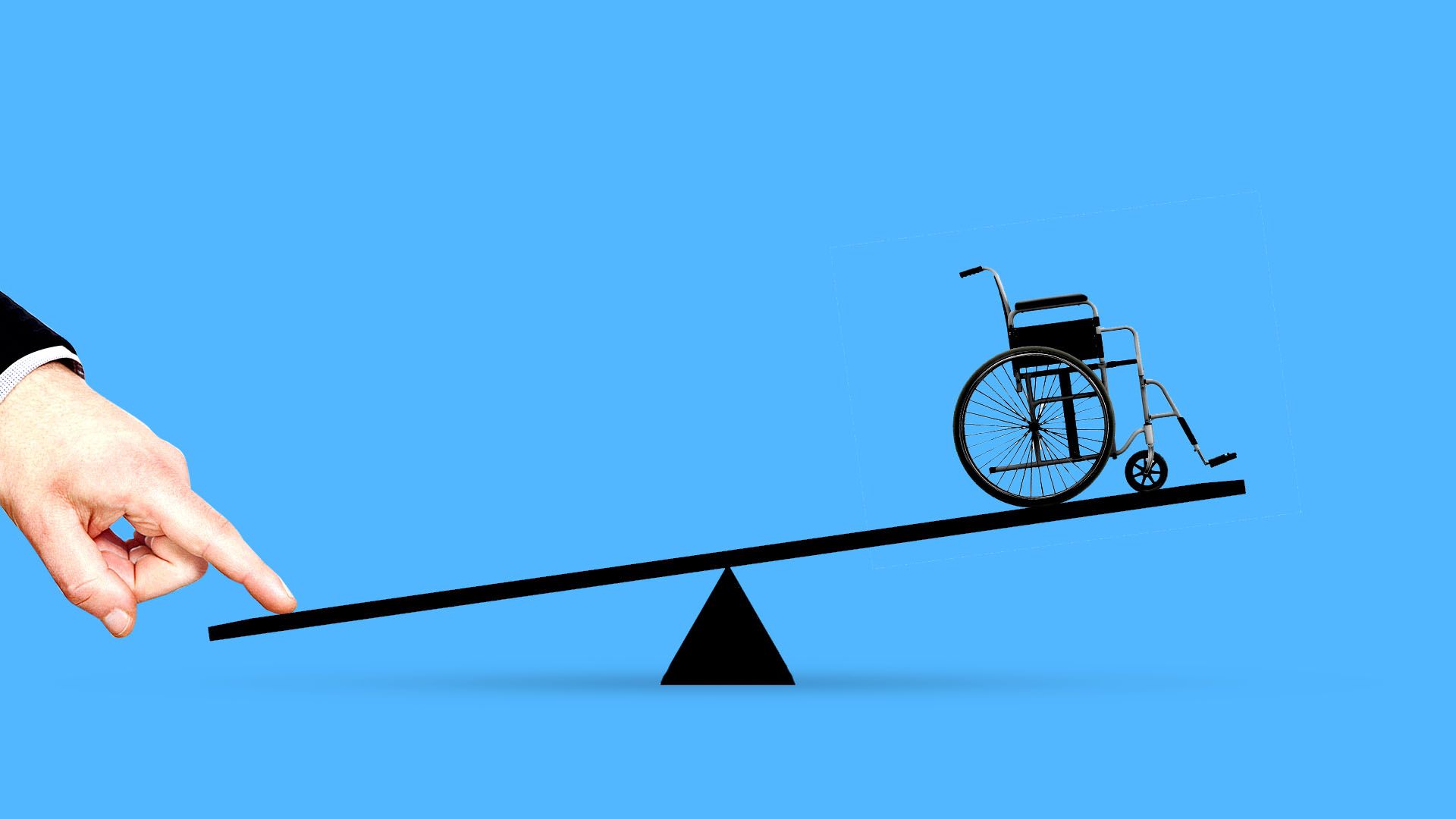 Today is the final day when seniors and people with disabilities can sign up for Medicare plans for 2019, and consumer groups are concerned the Trump administration is steering people into privately run Medicare Advantage plans while giving short shrift to their limitations.
Between the lines: Medicare Advantage has been growing like gangbusters for years, and has garnered bipartisan support. But the Center for Medicare Advocacy says the Trump administration is tilting the scales by broadcasting information that "is incomplete and continues to promote certain options over others."
The big picture: The government has talked up the benefits of Medicare Advantage plans in emails to prospective enrollees during the past several weeks, the New York Times recently reported. Enrollment is approaching 22 million people, and there are reasons for its popularity.
Many MA plans offer $0 premiums and extra perks that don't exist in standard Medicare, like vision and hearing coverage and gym memberships. MA plans also cap enrollees' out-of-pocket expenses.
Traditional Medicare, by contrast, has higher out-of-pocket costs that usually require people to buy supplemental medical policies, called Medigap plans, as well as separate drug plans.
Yes, but: Federal marketing materials rarely mention MA's tradeoffs.
MA plans limit which doctors and hospitals people can see, and they require prior approval for certain procedures. Provider directories also are loaded with errors.
MA plans spend less on care, yet continue to cost taxpayers more than traditional Medicare. Coding is a major problem.
People who enroll in MA often can't buy a Medigap plan if they later decide to switch to traditional Medicare. And others, especially retirees leaving their jobs, may not even realize their employers are enrolling them in Medicare Advantage.
Where it stands: The Affordable Care Act slashed payments to MA insurers, but other Obama administration policies bolstered the industry. And now the Trump administration is helping it even more.
Obama officials built the chassis for today's bonus system, which has been lucrative for plans (and likely wasteful, according to federal auditors).
A bipartisan 2015 law that adjusted Medicare payments to doctors killed the most popular Medigap plans, starting in 2020 — a move experts say could indirectly drive more people to MA.
HHS championed MA in a new policy document this week, on the heels of positive marketing.
What we're hearing: Wall Street is beyond bullish on the major MA insurers like UnitedHealth Group and Humana. Supporters of MA like the idea of treating Medicare more like a marketplace, where people have to shop for a plan every year, but experts are worried about how it will affect the average enrollee.
"We know people don't" actively engage in health insurance shopping, said Tricia Neuman, a Medicare expert at the Kaiser Family Foundation who recently wrote about MA. "It's just too hard."
Go deeper:
Go deeper