Indianapolis' quiet, steady road to becoming a software hub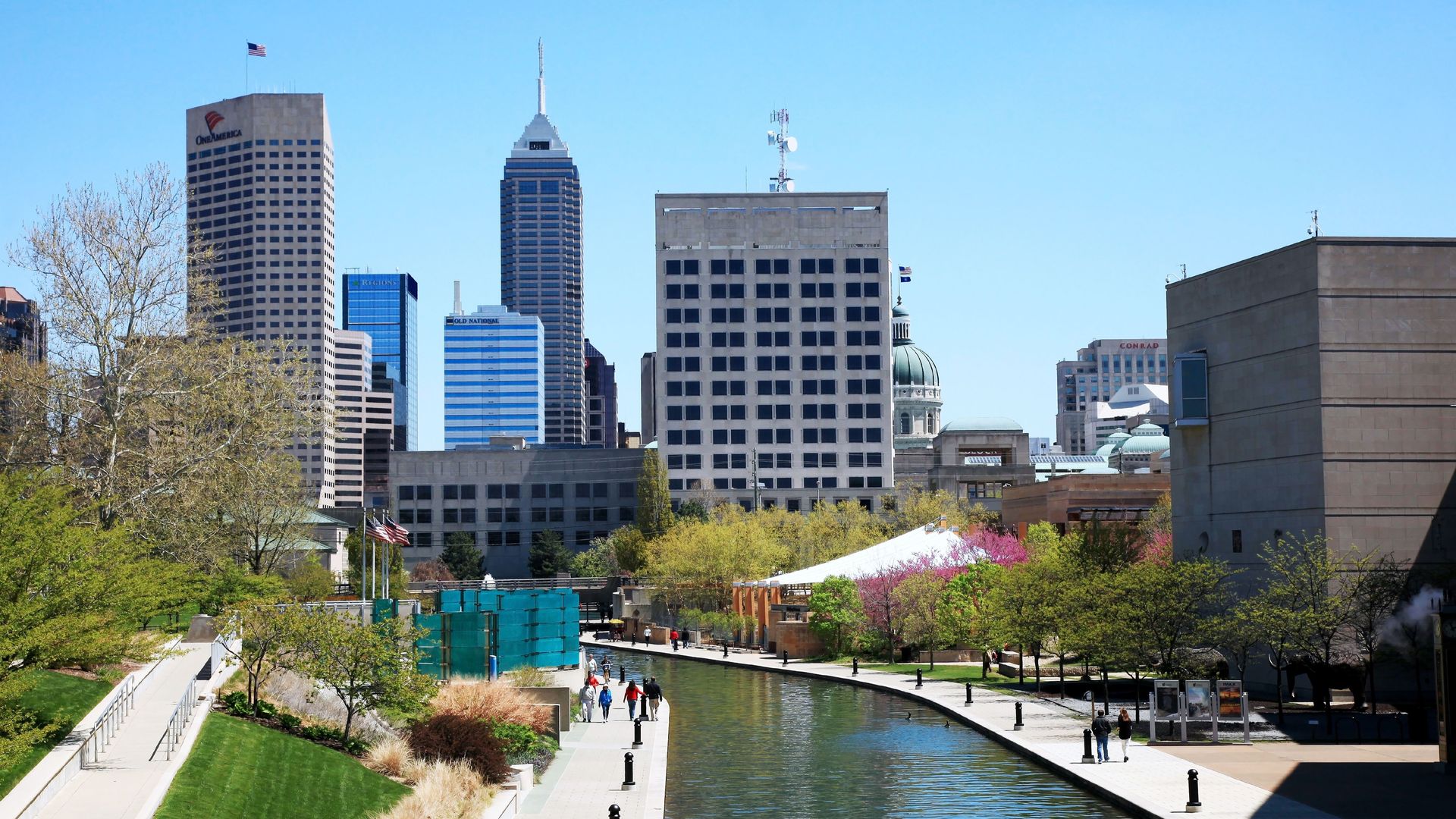 Scott McCorkle used to be the chief executive of Salesforce's Marketing Cloud division but he's spent the last year quietly working on a new startup in the technology hub where he's worked for over two decades: Indianapolis.
The bigger picture: There's a growing effort to create and promote tech jobs in the heartland, but some cities like Indianapolis are already tech hubs in their own rights.
Indianapolis made headlines in 2013 when Salesforce acquired local software company ExactTarget, where McCorkle was president and chief technology executive. But the city's software industry has a long history of success.
"A lot of innovation centers you can trace back to a company or two," McCorkle tells Axios.
In 1997 IBM acquired Software Artistry, where McCorkle also worked, for $200 million. Software Artistry's alumni

went on to seed a vibrant local enterprise software industry

.
More recently, a number of ExactTarget's former executives have formed High Alpha, an organization that helps hatch startups and funds them, including McCorkle's new company, MetaCX. With $14 million in new funding, MetaCX aims to help business software vendors better track their customers' usage and satisfaction.
Indianapolis's thriving tech scene owes its success, in part, to a number of practices and efforts its government and business leaders have adopted, says McCorkle.
The bottom line: Cities like Indianapolis won't be the next Silicon Valley, but they don't want to be. Instead, they're focused on their own strengths to cultivate local tech industries.
Go deeper