Electricity suppliers bringing more transparency to renewable energy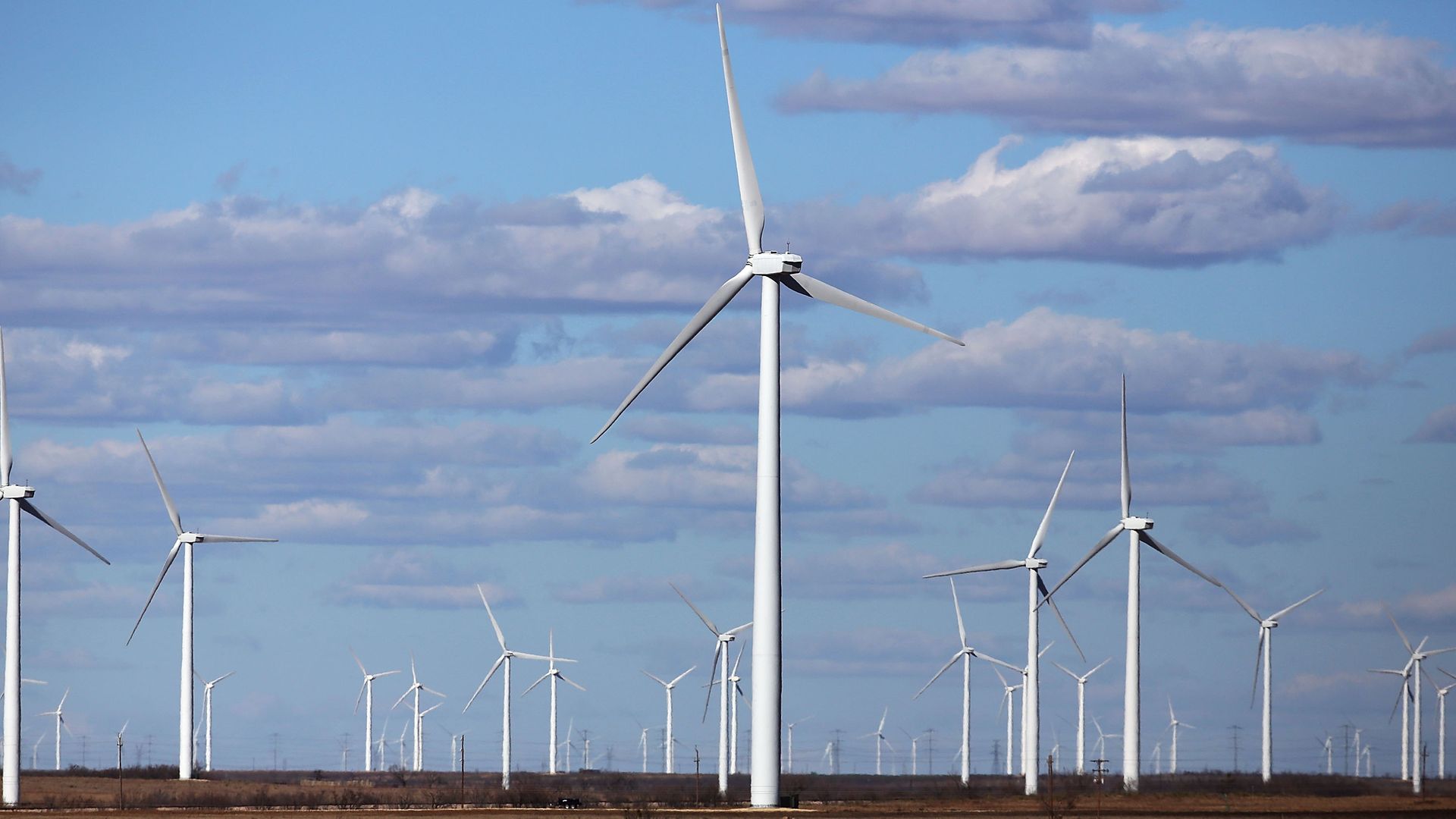 U.S. businesses have started to accelerate reductions in their carbon footprints — a major change from just a few years ago, when only early adopters had drafted sustainability goals. Today, thousands of companies are seeking carbon-free energy sources, with more than 150 firms pledging to transition to 100% renewable energy.
The big picture: Renewable energy certificates (RECs) — which track renewable energy from the point of generation — have been crucial in driving this shift. Increasingly, electricity suppliers are offering ways for businesses to get their power from specific projects or sources, bringing transparency to renewable energy use.
How it works: Led by Apple and Google, big corporations have moved beyond REC procurements to virtual power purchase agreements (VPPAs), which support the development of large-scale, off-site renewable energy projects.
For all their positives, VPPAs are complicated financial transactions and their price volatility poses risks. (Companies pay an agreed-upon fixed price, but depending on the actual cost of energy over time, could end up paying more than market price.)
What's new: Electricity suppliers are now letting companies choose offsite renewable power sources and combine energy purchases with RECs, broadening the market.
Companies are able to procure more renewable energy at a lower cost, expanding the amount of renewable supply on the grid. They can oversee their green energy options the same way they've managed their standard electric supply.
Broadening sustainability efforts to include all zero-carbon sources, such as nuclear energy, is another way companies are meeting their environmental goals when space or capital are unavailable for on-site renewables.
New emission-free energy certificates are like RECs but for non-renewable sources that do not emit greenhouse gases.
The bottom line: Electricity suppliers are responding to growing customer demand for clean energy by offering simpler products that let businesses source power from specific offsite renewable projects and other zero-carbon sources.
Jim McHugh is the CEO of Constellation, an Exelon company.
Go deeper