Trump energy regulation nominee confirmed despite Manchin opposition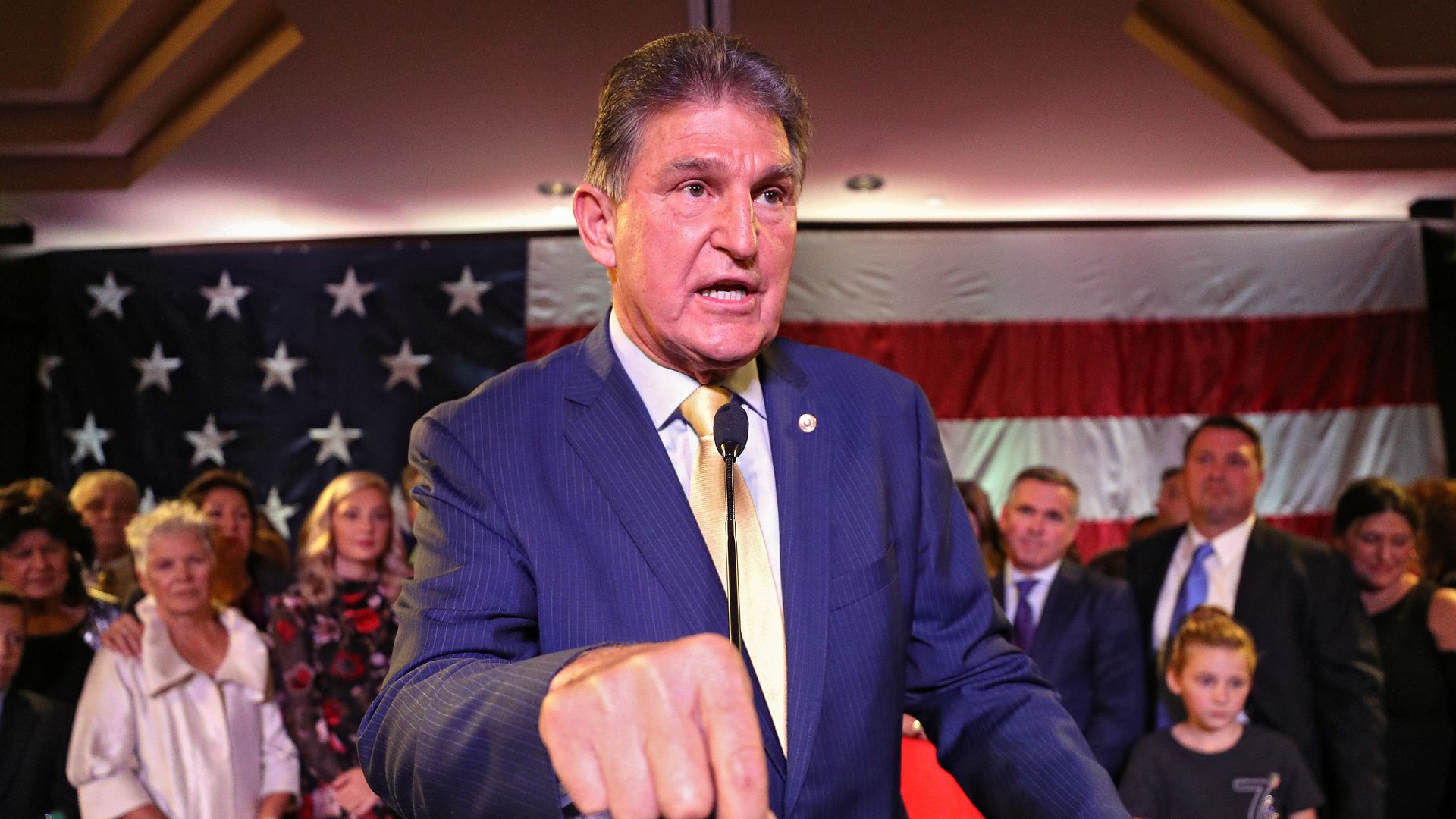 Trump's choice for an open Federal Energy Regulatory Commission seat has been confirmed by a 50-49 margin — despite a late twist that arrives at an interesting moment in energy politics.
Driving the news: West Virginia Democrat Joe Manchin unexpectedly opposed Bernard McNamee in a procedural vote yesterday, citing his early 2017 comments recently unearthed by the publication Utility Dive.
"After viewing video footage, which I had not previously seen, where Bernard McNamee outright denies the impact that humans are having on our climate, I can no longer support his nomination to be a FERC commissioner."
— Joe Manchin, in
statement
Why it matters: The change of heart arrives as some progressive activists are pressing Democratic leaders to block Manchin from becoming the ranking Democrat on the Energy and Natural Resources Committee.
They say Manchin is too close to the fossil fuel industry, citing his acceptance of campaign contributions.
The big question: Whether yesterday's surprise move will affect the internal Democratic caucus politics around Manchin's potential ascension on the committee.
Minority Leader Chuck Schumer has declined comment on calls to block him.
Yes, but: Don't look for activists to end their campaign against Manchin.
"A last minute flip on McNamee doesn't erase a career of putting polluters ahead of people. Manchin has the worst climate record of any Democratic Senator," 350.org's Jamie Henn tells Axios.
The Sunrise Movement said they still oppose his rise on the panel.
Go deeper: Climate politics moves up the Democrats' priority list
Go deeper