There's a major election fraud case unfolding in North Carolina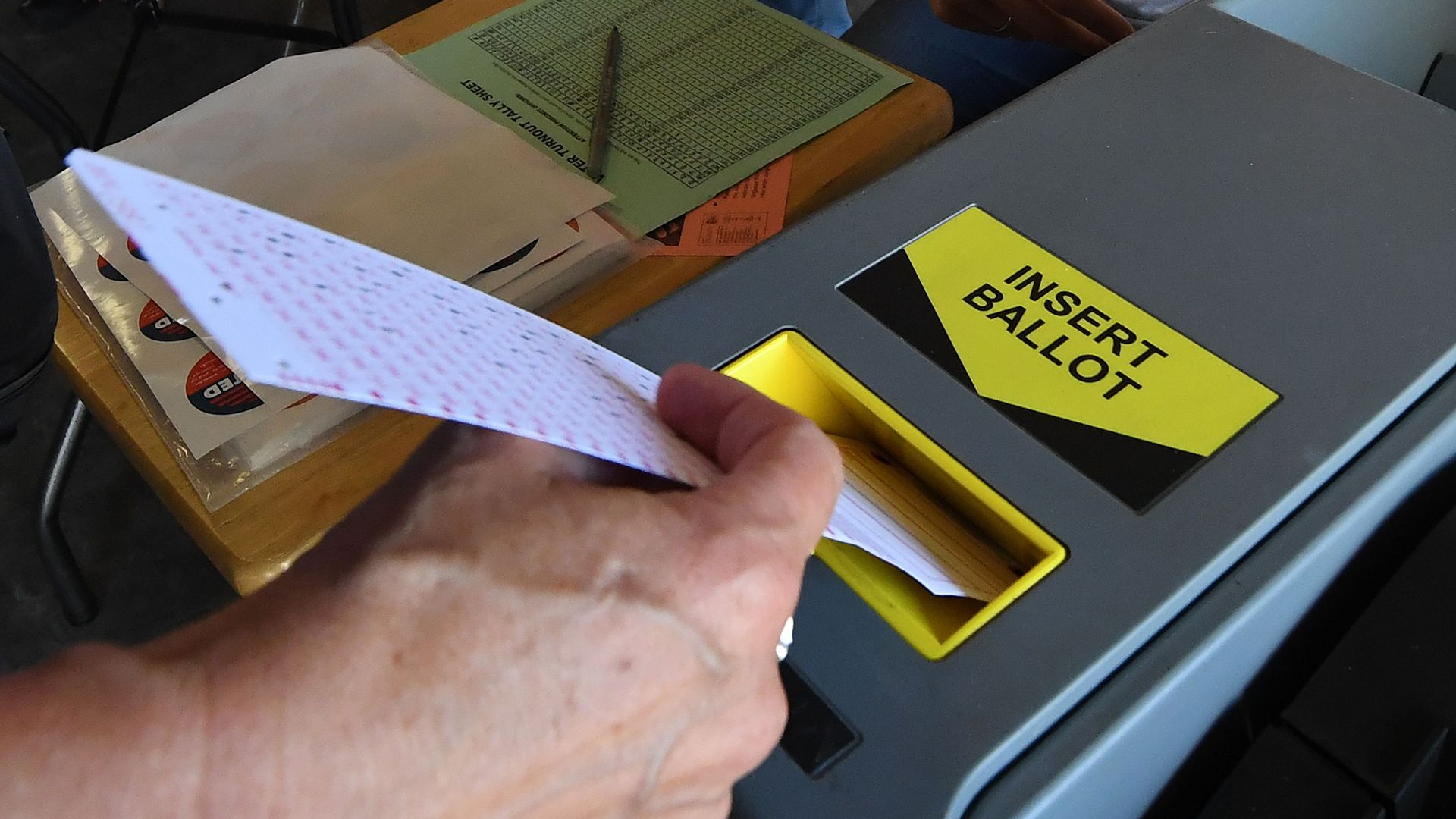 The first major election fraud case in a long time is unfolding in North Carolina, but it's far different than the threat hyped up by Republicans, and it threatens to force a new election.
The latest: Republican Mark Harris holds an unofficial 905-vote lead over his Democratic opponent Dan McCready in North Carolina's 9th congressional district. North Carolina's state elections board won't certify the results, citing "claims of numerous irregularities and concerted fraudulent activities related to absentee by-mail ballots."
Between the lines: This is different than Republican warnings about voter fraud, which baselessly claim voters are being illegally brought to the polls to vote multiple times or in places they don't reside.
Driving the news:
Democrats in the House are threatening not to seat Harris: Nancy Pelosi said they "could take the 'extraordinary step' of calling for a new election if the winner isn't clear," the AP reported today.
North Carolina Republicans are open to a new election if fraud is proven to have affected the results, its executive director said today.
Details:
Leslie McCrae Dowless, who worked for Harris' campaign as a contractor, is reportedly at the center of the probe.
He has been accused of collecting and filling out hundreds of voters' absentee ballots — which is illegal in the state. North Carolina mandates all absentee ballot envelopes must be signed by two witnesses and dropped off by voters or their close relatives.
The bottom line: President Trump — who spent years baselessly claiming Democrats were behind massive voter fraud and created a voter fraud task force at the White House — has yet to comment on North Carolina.
Go deeper: North Carolina House race in doubt over claims of electoral fraud
Go deeper