A milestone in the U.S. emergence as an oil giant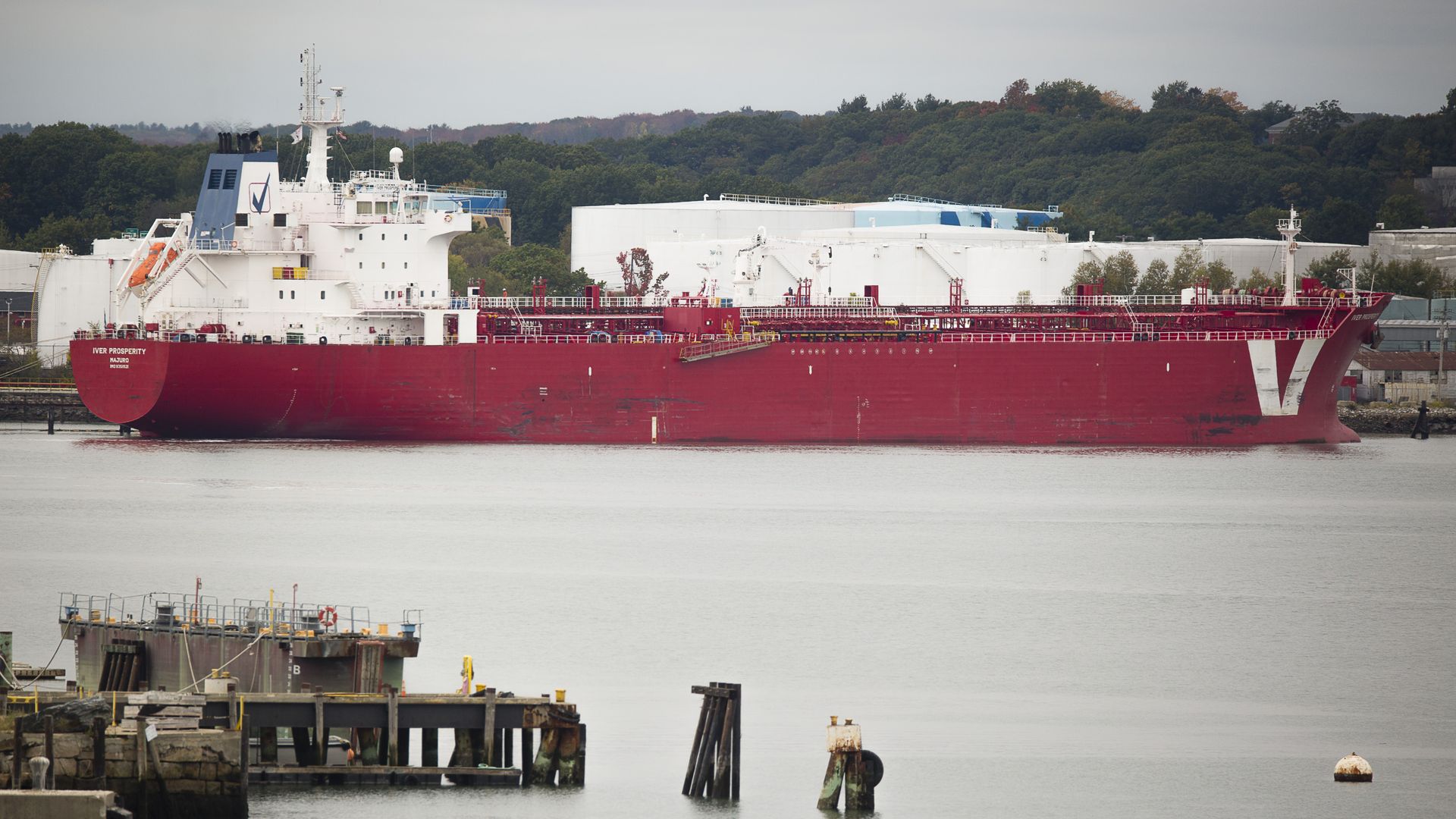 The U.S. narrowly became a net exporter of crude oil and petroleum products combined for the first time in decades last week, preliminary federal data shows.
Why it matters: It's a stark sign of the reemergence of the U.S. as a global oil market powerhouse — even if, as Bloomberg notes, it may only mark a brief return to the net exporter ranks for now. In particular, crude oil from shale formations has added millions of barrels of daily production over the last decade, and a 2015 law that ended a ban on crude oil exports is sending more and more of those barrels overseas.
By the numbers: Net U.S exports of crude oil and refined products averaged 211,000 barrels per day last week, according to rough Energy Information Administration data.
The tally includes...
A record 3.2 million barrels per day of crude oil exports last week.
Over 5.8 million barrels per day in exports of petroleum products, a category that includes gasoline, diesel, natural gas plant liquids and more.
The big picture: It's the first time that the U.S. has been a net exporter in EIA's weekly data that goes back to 1991.
But none of the monthly import-export data that goes back to 1973 and annual tally's that extend back to the mid-20th century show net exports either, according to EIA.
The last time the U.S. was a net exporter on a yearly basis was 1947, the agency said.
Yes, but: The milestone does not signal that the U.S. is insulated from global energy markets at all, even as domestic crude production is at record levels of far over 11 million barrels per day.
The U.S. still remains a major importer of crude oil, even as that reliance on foreign suppliers has fallen significantly amid the domestic boom. And prices are also largely dictated by global supply and demand trends.
Last week the U.S. imported an average of 7.2 million barrels per day of crude oil, according to EIA.
Go deeper