Xcel Energy says it's going carbon-free by 2050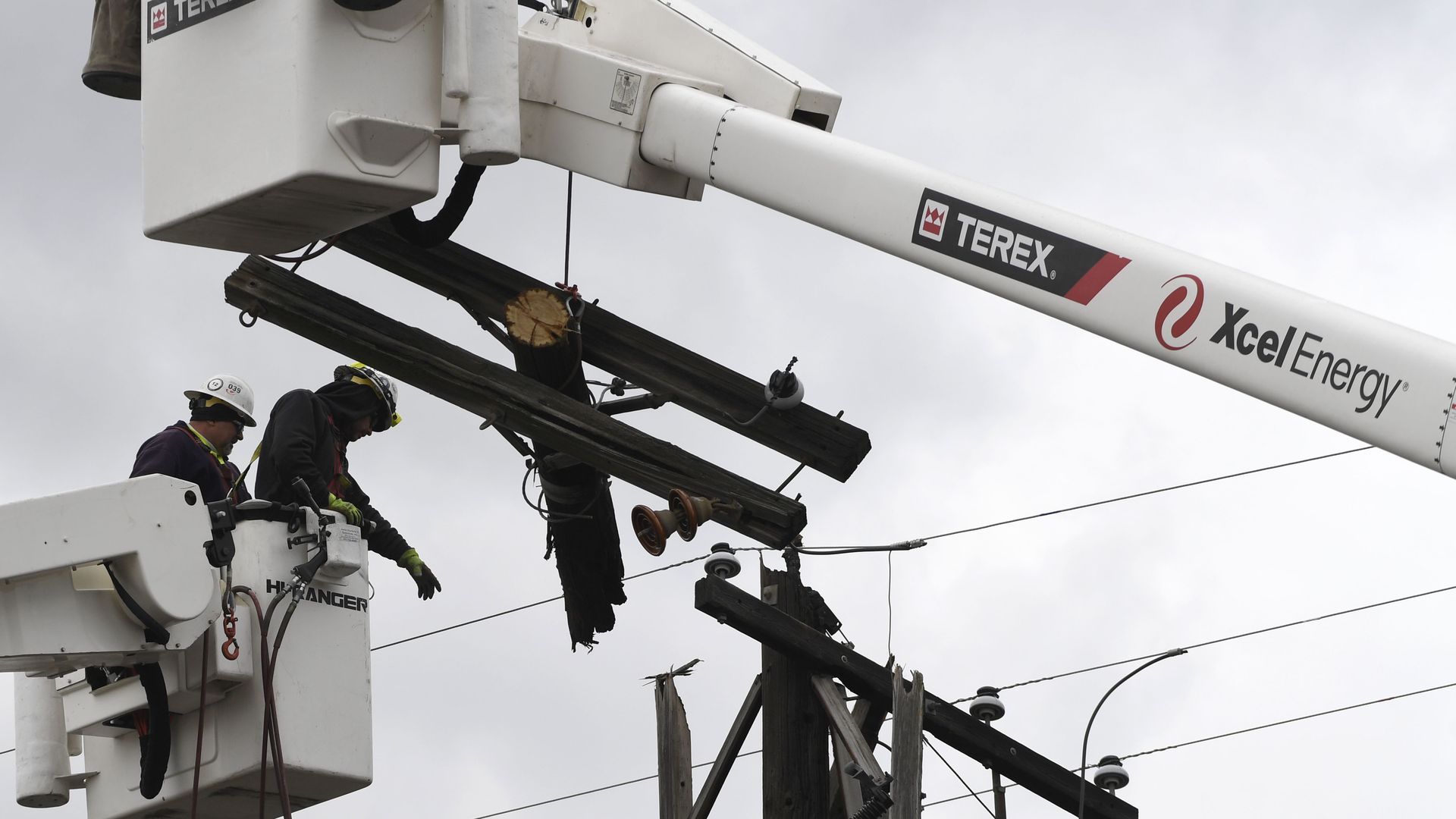 The multi-state power company Xcel Energy says it will provide 100% of its electricity from carbon-free sources by 2050.
Why it matters: It appears to be the first large utility to set a fully emissions-free goal for its generation mix, and Xcel also announced an interim 2030 target of cutting its emissions by 80%.
The company, which serves customers in 8 western and midwestern states, says on its website that in 2017 it provided 40% of its power from zero-carbon sources — a mix of nuclear, wind and other renewables.
The big picture: The move is a stark — albeit long-term — sign of the transformation of the U.S. power mix as natural gas and renewables have been shoving aside coal.
However, via Bloomberg, the company is not pledging to end its use of fossil fuels. "The company would consider using systems designed to capture and trap carbon dioxide emissions from gas or coal plants," they report.
Where it stands: Utility Dive looks at the announcement in the context of what some other players in the utility space are doing. From their piece:
"While Xcel is the first large utility to commit to eliminating carbon pollution, a number of smaller, municipally-owned power providers have pledged to move to 100% renewables alongside local policy goals. And the CEO of Southern Co., another large utility, has said his company will be 'low to no carbon' by 2050."
Go deeper: Google's 24-7 carbon-free goal
Go deeper