Ben Sasse asks Justice Department to investigate itself on Jeffrey Epstein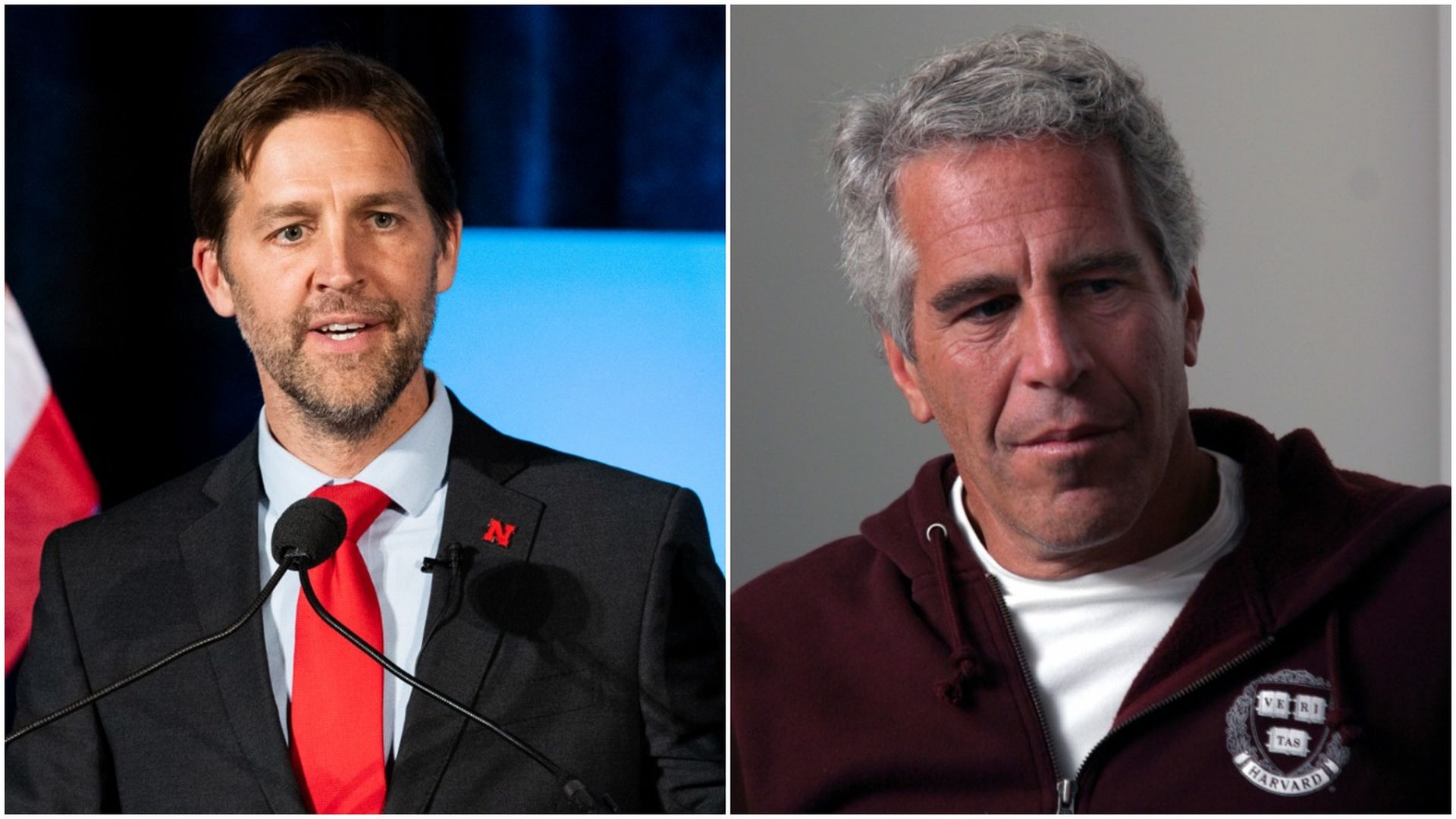 Republican Senator Ben Sasse, a member of the Judiciary Committee, has asked the Justice Department to investigate its treatment of multimillionaire serial pedophile Jeffrey Epstein.
Why it matters: Infuriated by a bombshell Miami Herald investigative series on Epstein's crimes — which highlighted the sweetheart deal Epstein's lawyers got from Miami's then-top prosecutor Alexander Acosta (now Trump's labor secretary) — Sasse sent three letters to senior Justice officials on Monday, asking them to open investigations into possible misconduct of federal officials who handled the Epstein case.
Details: Sasse sent letters to Assistant Attorney General Brian Benczkowski, the Justice Department's Inspector General Michael Horowitz (embedded below), and the Director of Professional Responsibility Corey Amundson.
What he's saying:
"The fact that this monster received such a pathetically soft sentence is a travesty that should outrage us all," Sasse wrote to Justice Department Inspector General Michael Horowitz.
"I am particularly disturbed by this reporting indicating that federal prosecutors went out of their way to arrange this sweetheart deal for Epstein and conceal it from the women and girls that he abused who could have objected to it, in apparent violation of federal law."
"We need answers about this epic miscarriage of justice," Sasse wrote. (Axios obtained the three letters Sasse sent to the Justice Department.)
Between the lines: Epstein has paid handsomely to silence his victims. On Tuesday, Epstein settled the civil lawsuit brought by an attorney for some of his alleged victims just before the jury selection was about to begin. Epstein has managed, for now, to keep these accusers from telling their stories in court. But the story isn't going away.
The backdrop: 15 Democratic members of Congress, led by Rep. Debbie Wasserman Schultz (D-Fla.), sent a letter to Horowitz on Friday, asking him to investigate how Acosta approved the deal. (Acosta was briefly a long-shot contender to replace Jeff Sessions as Attorney General, but following the Miami Herald report, White House officials have been telling people that Acosta is no longer in the running.)
While he was allegedly having sex with teenage girls, Epstein cultivated friendly relationships with America's elites, including Bill Clinton, Donald Trump and Alan Dershowitz.
Alan Dershowitz told Axios he's still advising Jeffrey Epstein and that he "had a therapeutic massage with an old old Russian" at Epstein's house but from nobody underaged.
The Department of Justice declined Axios' request for comment.
Go deeper