Superpedestrian wants to sell scooters — to other companies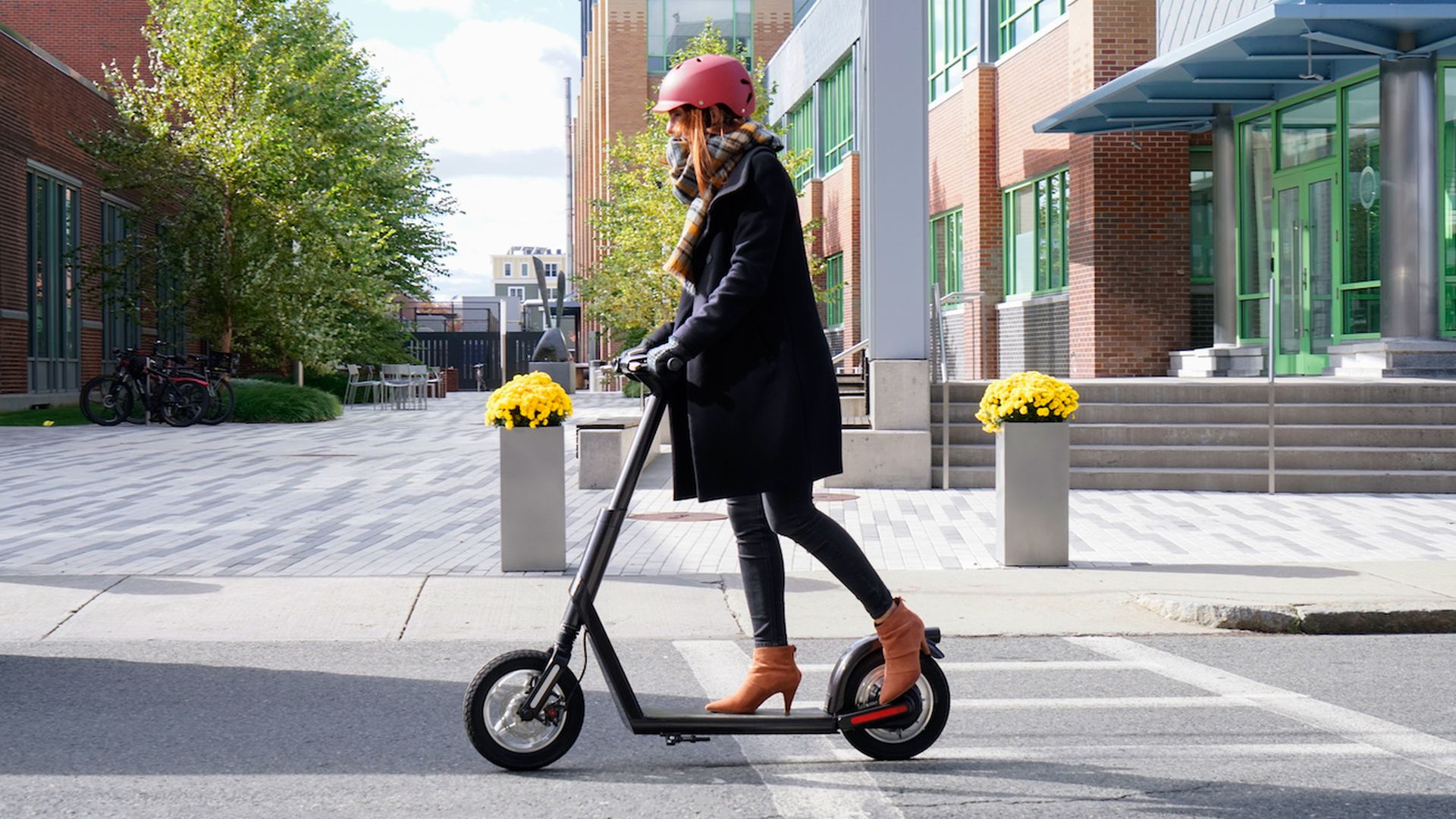 Superpedestrian, a Boston-based startup best known for its Copenhagen Wheel, a system that turns a regular bike into an electric one, now wants to sell a commercial-grade electric scooter to fleet operators.
The bigger picture: When scooters suddenly took over U.S. streets earlier this year, setting up a scooter rental company looked easy, thanks to manufacturers like Segway-Ninebot. But that's not so much the case any more given the growing number of problems with the vehicles, including faulty scooters that were recalled, designs that couldn't sustain commercial use, and supply shortages.
Access to a large supply of scooters is becoming a real advantage for companies, and some are coming up with creative business models, such as franchising them.
Last week, Bird announced it's rolling out a program through which small entrepreneurs or existing businesses can rent out a number of its scooters, label them with their own brands, uses a network of contract charging and repair workers, and keep 80% of the revenues.
Austin-based startup GOAT has a similar business model.
For its part, Superpedestrian says its vehicles can help scooter rental companies save money because they're designed for heavy use that can sustain daily customers.
The company also touts its scooter's ability to wirelessly self-diagnose and remedy a number of mechanical problems, such as resets needed for sensors, voltage or temperature, which constitute over half of common scooter repair needs.
Superpedestrian's scooter costs about $500 (similar to what Bird and Lime spend per scooter), though the company won't provide a specific price, and says each scooter can last between nine and 18 months. It says it already has scooter rental companies as customers but declined to name them.
Yes, but: As one scooter industry insider tells Axios, if Superpedestrian's scooters do prove to be superior to other manufacturers, its customers are likely to want exclusive rights to the vehicle supply — a tricky situation for a company whose business model is to sell scooters to as many customers as possible.
Go deeper