Global nutrition has improved, but targeted investments still needed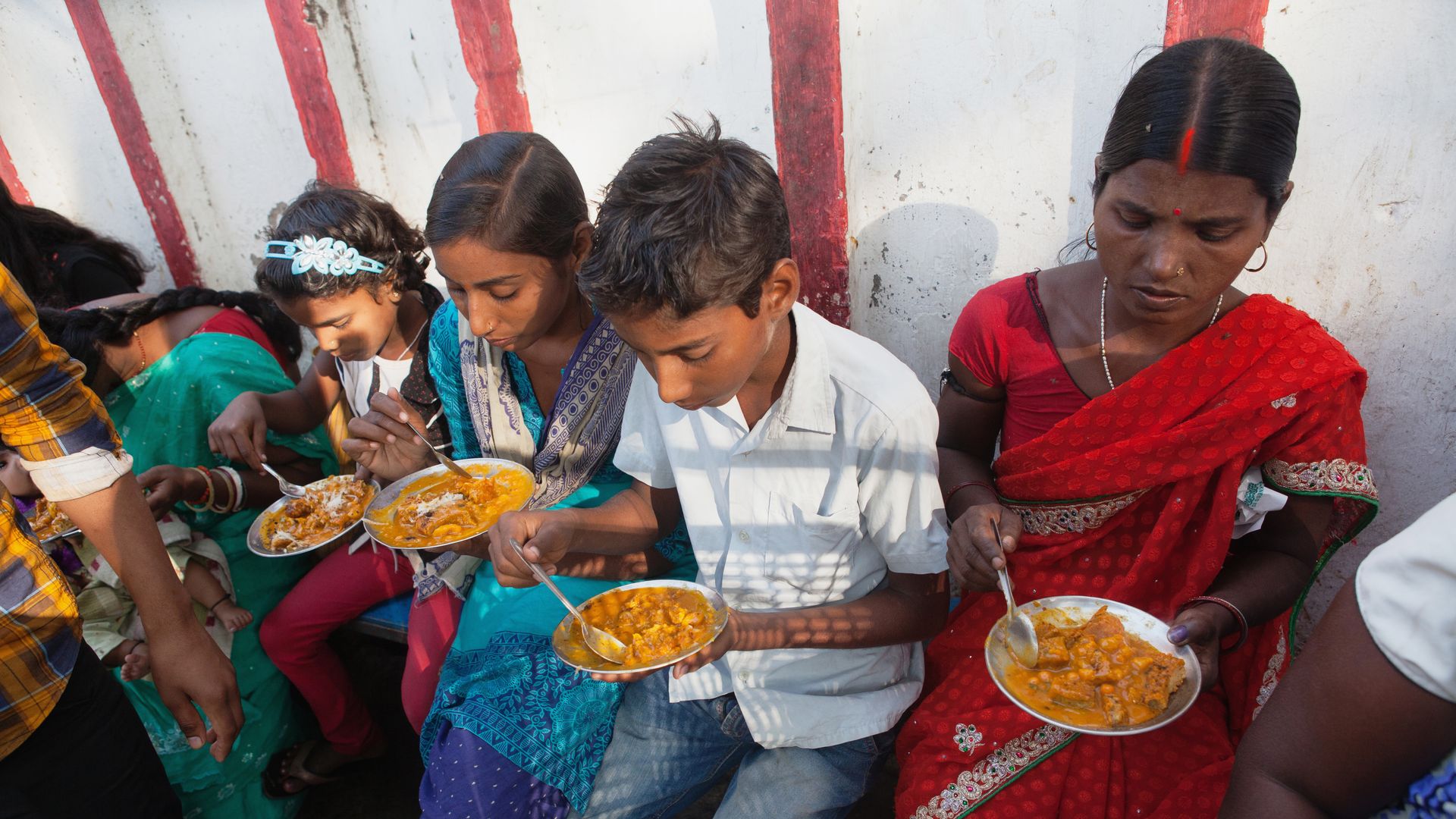 Progress in reducing malnutrition has been slow and uneven, according to the newly released 2018 Global Nutrition Report. Although donors exceeded the $19.6 billion commitment they made in 2013, disbursing $21.8 billion two years ahead of schedule, the report also found that official development assistance is still too low.
The big picture: Malnutrition imposes high socioeconomic costs, the majority of which are borne by children, young adults, and women. While the quality of data on both problems and solutions has improved, more investment is needed in programs specific to nutrition, especially in the most challenged countries.
Background: Malnutrition, which includes undernutrition and obesity, is responsible for more ill health than any other cause.
Undernutrition is the primary cause of around 45% of deaths among children under five, with 20 million underweight newborns every year.
Obesity affects 39% of adults, or 2.01 billion people, contributing to an estimated 4 million deaths every year.
These problems often coexist — India has the largest number of undernourished children but also more than a million overweight children — but also vary by cause. Africans are the most likely to face multiple forms of malnutrition: stunting (low height for age) in children, anemia among young women, and obesity in adult women.
What's new: A combination of interventions including exclusive breastfeeding and improvements in maternal health and newborn care have led to a decline in stunting among children everywhere except in Africa. Anemia, however, has been rising slowly. Most worrisome is a rise in obesity among people of all ages and income groups, who are eating diets too rich in refined grains and sugar and too poor in fruits, vegetables and whole grains.
What's needed: In 2017, the World Bank estimated that donors, governments and the private sector would need to spend $70 billion to meet four of the World Health Assembly's six nutrition targets.
Interventions such as improving nutrition for breastfeeding mothers, food staple fortification, improving newborn feeding practices, and better child nutrition could prevent 65 million stunting cases and 265 million anemia cases, significantly reduce wasting (low weight for age), and increase the number of children being breastfed, with every dollar invested yielding a return between $4 and $35.
What to watch: Reasons for cautious optimism include fortified foods that deliver micronutrients, better use and collection of data collection by governments, and new programs that involve young adults.
Tanvi Nagpal is the director of the International Development Program at Johns Hopkins School of Advanced International Studies.
Go deeper