More than 400 DOJ alumni say they're "disturbed" by Whitaker appointment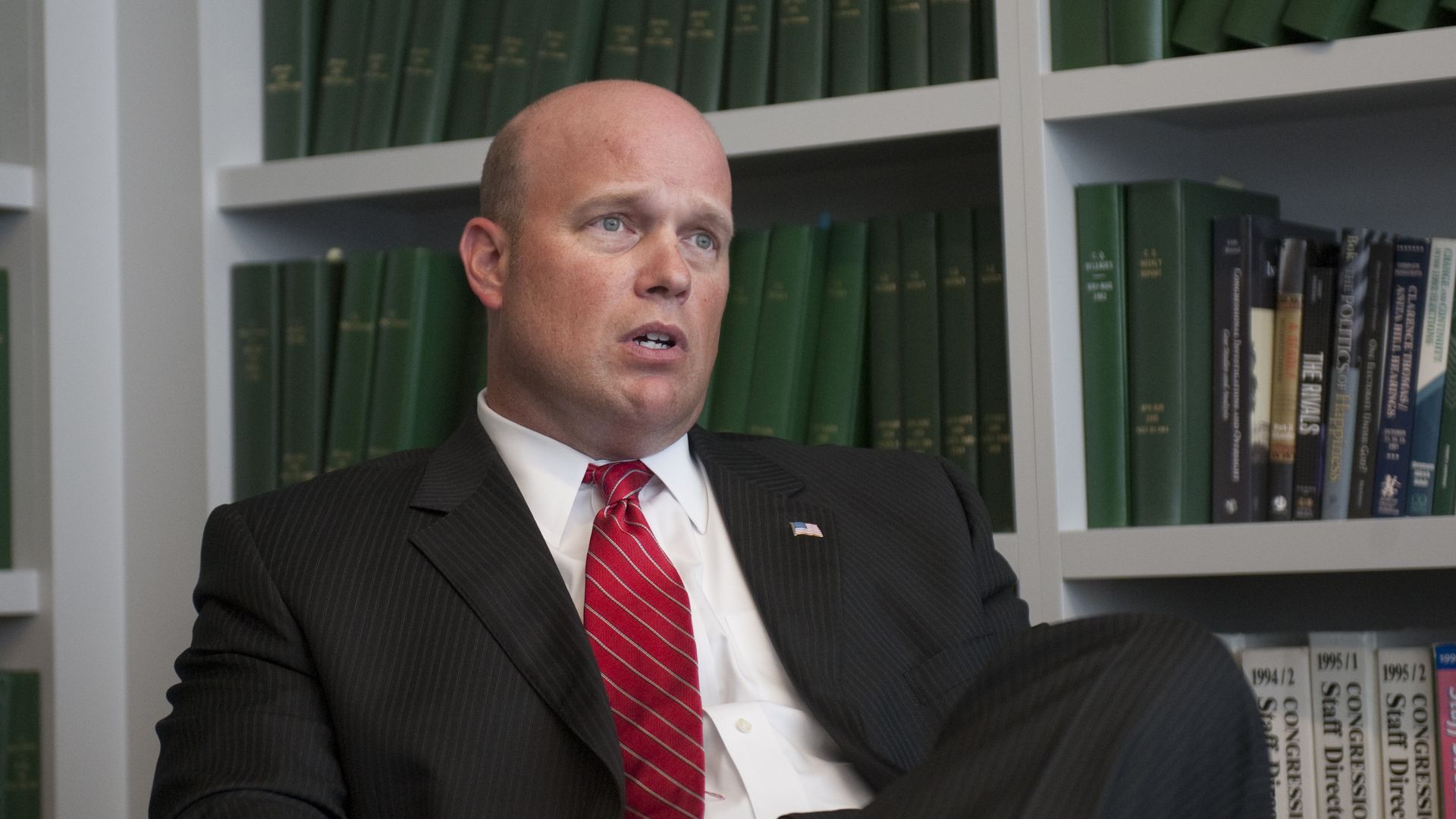 More than 400 Justice Department alumni have signed a letter stating they are "disturbed" by President Trump's appointment of Matthew Whitaker to the role of acting attorney general, under which he is in charge of overseeing the Mueller investigation.
The big picture: Whitaker's impartiality toward special counsel Robert Mueller has been questioned by both political parties given his prior criticism of the investigation. Others have also questioned the constitutionality of the appointment because he's not Senate confirmed. The letter echoes this concern, and the former DOJ employees have called on Trump to "follow the Constitutional process by nominating an Attorney General, and replacing Mr. Whitaker as Acting Attorney General with the Senate-confirmed official who is next in the line of succession by operation of federal law."
Go deeper:
Go deeper