Former presidents talk George H.W. Bush's legacy on "60 Minutes"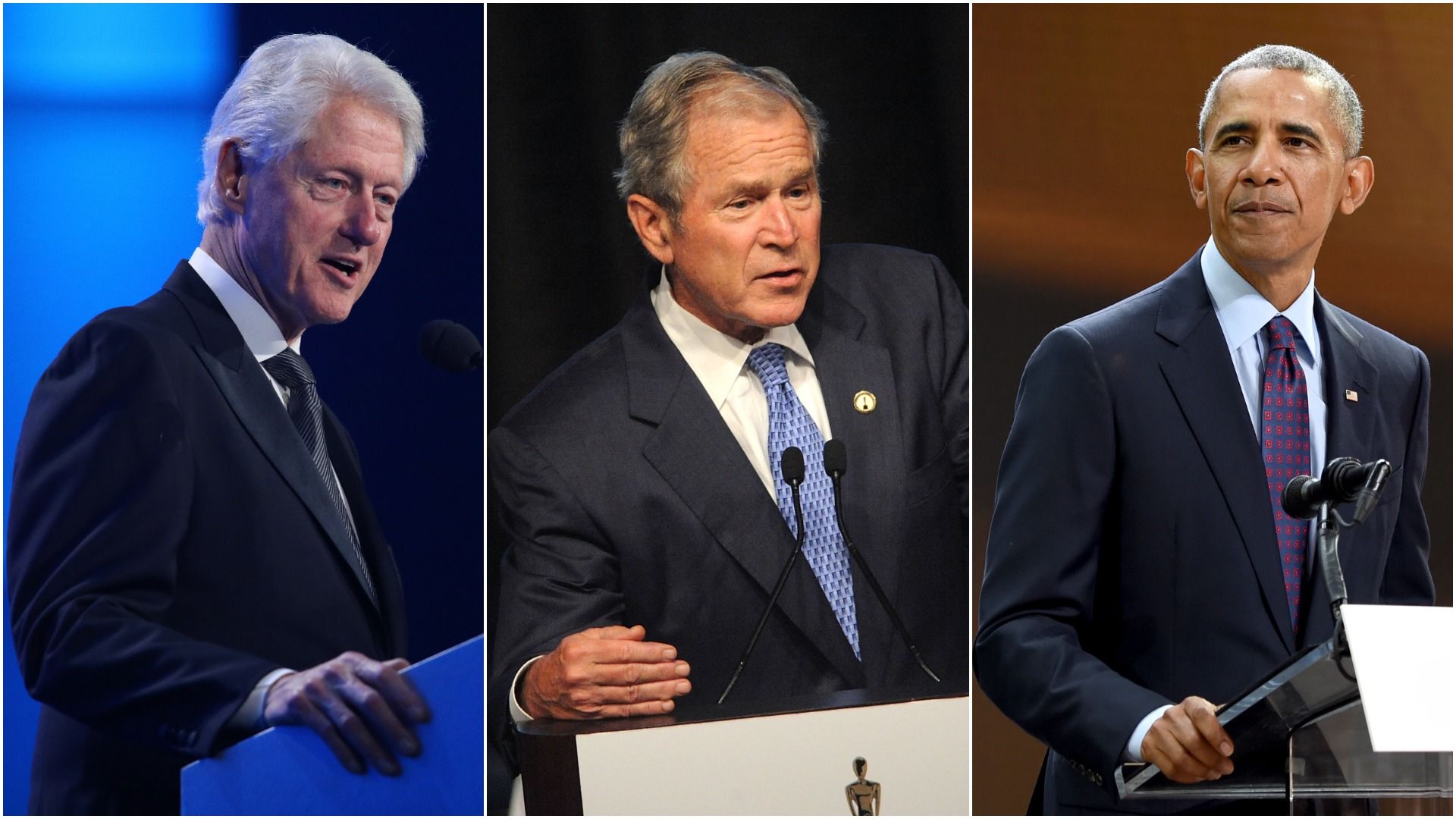 Three former presidents — Bill Clinton, George W. Bush, and Barack Obama — discussed the legacy of George H.W. Bush in interviews airing on "60 Minutes" on Sunday, reflecting on his influence over their successive presidencies — and, in Bush's case, his entire life.
The backdrop: Bush's death at age 94 on Friday night rocked the American political scene, causing the country to look back on his life and presidency. George W. Bush told "60 Minutes" that his enduring mission in his presidency was to show that "the office is more important than the man. It's really one of the most important things for Americans to understand. Dad taught me this."
Bush said the criticism his father got during his presidency had influenced him.
"Because, first of all, being a child of a president is unpleasant. I mean, you watch somebody you love get lampooned, or made fun of, or harshly criticized. It hurts. And so by the time I became president, you know, I had to — a fair amount of asbestos on my skin. And it didn't hurt nearly as much, it turns out. You know? ... I think he's gonna go down as the greatest one-term president ever. because of his foreign policy, deftly handling the end of the Cold War, for example, reunification of Germany."
Obama, a Democrat, who honored the elder Bush with the Presidential Medal of Freedom in 2011, said he marveled his foreign policy chops.
"I think more than anything you learn from when you look at your predecessors is — what are the actions they took that you admire? What are the mistakes they made that you want to avoid?  They tend to be in some ways, speaking to you through their own record, continuously. ... He was a good reminder that as fiercely as we may fight on policy and on issues, that ultimately we're Americans first. And that kind of attitude is something that I think a lot of people miss."
Clinton, who defeated Bush in 1992, said a now-famous letter of support he received from his predecessor struck a tone of civility and humility that's no longer present in Washington.
"This letter is a statement of who he is. That's why he's a world-class human being in my book. ... And our friendship just got better. And in a world where everybody's just gutting each other all the time I thought it was a good thing to show. ... It's been one of the great joys of my life, my friendship with him. Our arguments were good-natured and open, and — we continue to debate things all the way up until recently."
Go deeper: George H.W. Bush: emblematic of "a truly vanished world"
Editor's Note: This article has been corrected to note that Bill Clinton won George H.W. Bush in 1992, not 1991.
Go deeper