The full schedule for George H.W. Bush's memorial events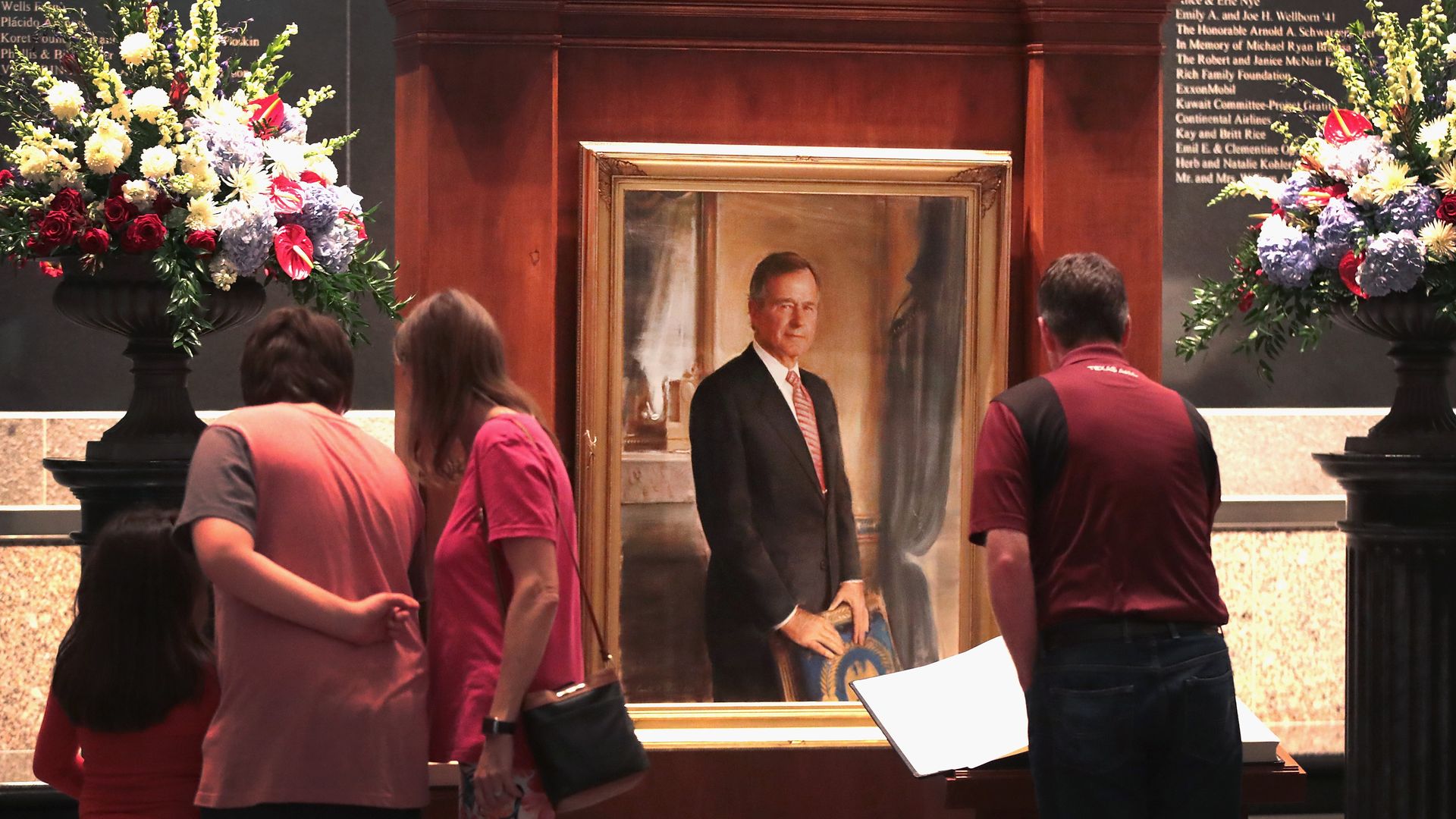 The body of President George H.W. Bush is set to lie in state at the U.S. Capitol Rotunda this week before being returned to his adopted home state of Texas for burial.
The backdrop: The 41st president, an influential figure and pragmatist in the Republican Party, died late Friday at age 94. His presidential funeral will be the first since Gerald Ford died in 2006.
What's happening:
Bush's casket will be transported from Houston, Texas to Joint Base Andrews in Maryland on Monday afternoon.
Leaders of the House and Senate will pay their respects to Bush at a bicameral arrival ceremony scheduled for 5:00 p.m. at the U.S. Capitol Rotunda. His body will lie in state util 10:00 a.m. Wednesday for public viewing.
Bush's first funeral service will be held at Washington National Cathedral at 11:00 a.m on Wednesday. A statement from White House Press Secretary Sarah Sanders said both President Trump and First Lady Melania Trump will be in attendance.
His remains will depart Joint Base Andrews on Wednesday afternoon and will be back to Houston where his body will lie in repose at St. Martin's Episcopal Church in Houston. Former First Lady Barbara Bush's funeral was held there in April.
Following another funeral service at 10:00 a.m. CT, his body will be transported in a funeral train car to College Station for a 4:15 p.m. burial service at the George Bush Presidential Library & Museum.
Go deeper: The Joint Task Force-National Capital Region has a detailed timeline of the schedule of events.
Go deeper