Parsing the White House's claims of Paris deal dissent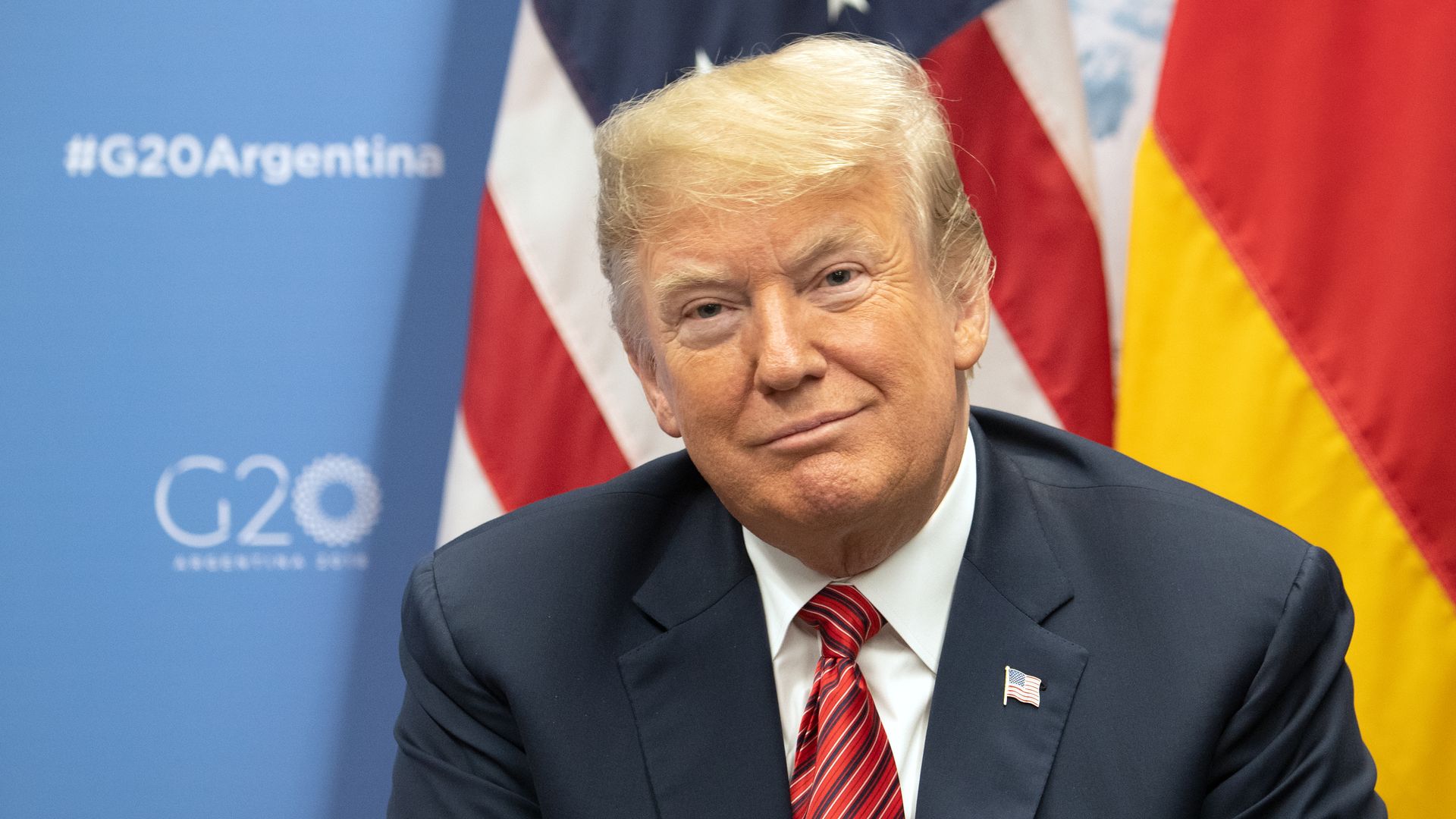 The White House is making the case that several big countries are having doubts about the Paris climate deal — even as the weekend brought a stark sign of U.S. isolation.
Why it matters: The administration's claims of Saudi Arabia, Turkey and Russia having second thoughts about the Paris deal came just ahead of a UN summit kicking off in Poland this week focused on implementing the 2015 agreement.
Driving the news: The communique from the G20 summit in Argentina endorsed a "full implementation" of the Paris agreement, but the U.S. dissented from that section of the otherwise joint declaration.
The intrigue: A senior administration official told reporters in Buenos Aires on Saturday that negotiation of the pro-Paris section was contentious.
"[W]hat you're starting to see is you're seeing a little bit of the coalition fraying.  Countries like Turkey, like Saudi Arabia, like Russia, might be second-guessing some of that."
"I think our message was resonating in the room, because that was the last issue to close, and there were other countries who are thinking long and hard about whether they still wanted to remain committed to that paradigm."
The AFP's reporting backs up some of these claims. They cited a French source who said a "certain number of countries" hesitated before confirming their commitment to Paris.
It's worth noting that the administration official said China — by far the world's biggest carbon emitter — was not among the second-guessers.
What they're saying: Andrew Light of the non-profit World Resources Institute tells Axios that the weekend events don't signal that the Paris pact is ailing.
"I haven't been through a single one of these in the last 10 years where there hasn't been some kind of rumor about defections among the parties on their commitment to climate action. Usually, the focus is on the same three: Russia, Saudi Arabia and Turkey."
Light, a State Department climate aide under President Obama, notes that the other 19 countries ultimately agreed to the declaration that calls Paris "irreversible" — a term also in last year's G20 communique.
"If there was real backsliding going on here, then they could not have reaffirmed such strong language."
But, but, but: Robert Stavins, a Harvard expert on climate diplomacy, tells Axios that Trump's intention to abandon Paris has emboldened some other countries.
"[T]he White House recognizes that its authoritarian government friends — Russia, Turkey, and Saudi Arabia — may find it easier to pull back from the Paris Agreement (for which all three were already unenthusiastic, to say the least), given the protective cover for such action given by the authoritarian president of the United States in his 2017 announcement."
Threat level: This year's annual UN conference is unfolding amid new strains in global climate diplomacy and fresh signs of the hurdles to sharply cutting global emissions.
Brazil, an ecologically vital country with an incoming far-right president, has backed out of hosting next year's UN conference. And global carbon emissions rose for the last two years, ending a three-year hiatus.
Go deeper:
Go deeper