The Screen Time Divide: A new type of inequality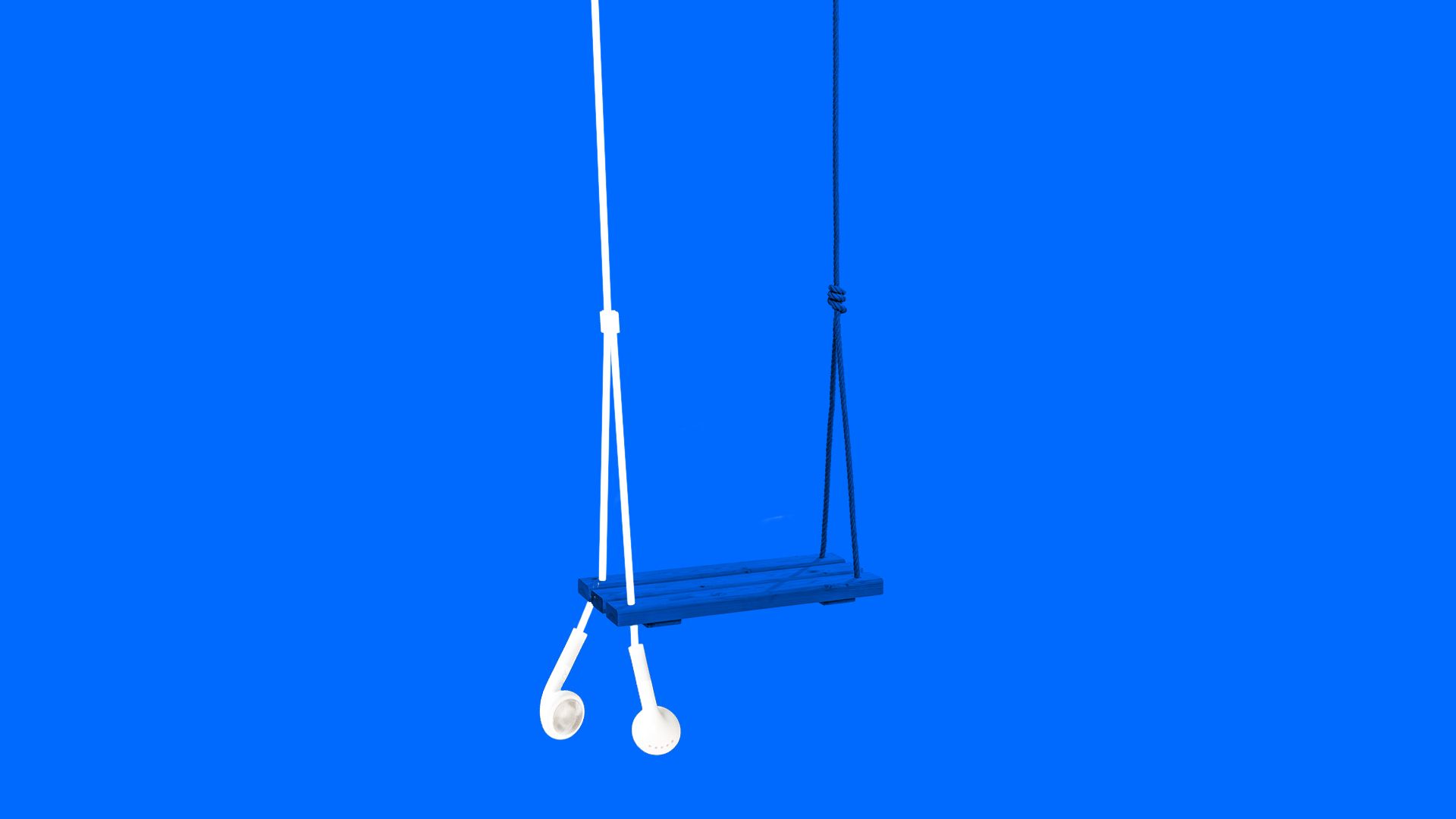 Devices with internet access are available to more children than ever before, but some parents are growing more cautious about their youngsters' relationship to certain technologies.
The bottom line: Smartphones and data plans have become affordable enough to open a world of information and opportunities for children in less-affluent families, while well-to-do elites are frequent participants in the burgeoning movement to limit or ban screens from younger kids' lives.
The lower-income trend:
Thanks to the rise of affordable smartphones, access to the internet is now available to a growing number of lower-income kids and teens. In addition to being more reliant on smartphones for schoolwork, these kids also spend about twice as much time per day watching television and online videos.
At the same time, children from lower-income families are less likely have access to extracurricular activities like sports or artistic activities, according to a 2015 Pew Research Center survey, with similar trends among children whose parents aren't college graduates.
The higher-income trend:
With some irony, some parents who work in the tech industry or have spent years working for internet companies are now limiting their young children's time spent in front of screens.
"Our general philosophy has been to encourage comfort but not dependency on screens," Hunter Walk, a venture capitalist and father of one who previously spent a decade at YouTube, tells Axios. "She's in first grade now and most days will pass without any screen time."
These parents tell Axios they're not anti-technology but want to establish good habits early.
Common ground: Across the board, parents want to help kids find balance — especially as growing children widen their use of technology.
Parents of toddlers and young kids who spoke to Axios say they're emphasizing interactive uses like educational content and games and mostly limiting screen time to the weekend, family time, and as entertainment during travel.
Still: Access to technology and the internet offer undeniable education and career benefits. Michael Levine, executive director of Sesame Workshop's Joan Ganz Cooney Center, warns against a blanket "technology is bad for kids" anxiety:
"In the rarefied air that many folks in Silicon Valley populate, of course technology is part of the DNA of the family, and limiting the technology that kids use is a fine thing."
But he said smartphones and other technology are key means for lower-income families to get much-needed skills and training. "For kids who are already underserved, we cannot put the genie back in the bottle. We need to focus on the content."
Go deeper: The screen-limiting income divide isn't absolute, to be sure: A recent New York Times article focused on a middle-class Kansas community.
Go deeper