CIA report shows evidence linking Saudi crown prince to Khashoggi murder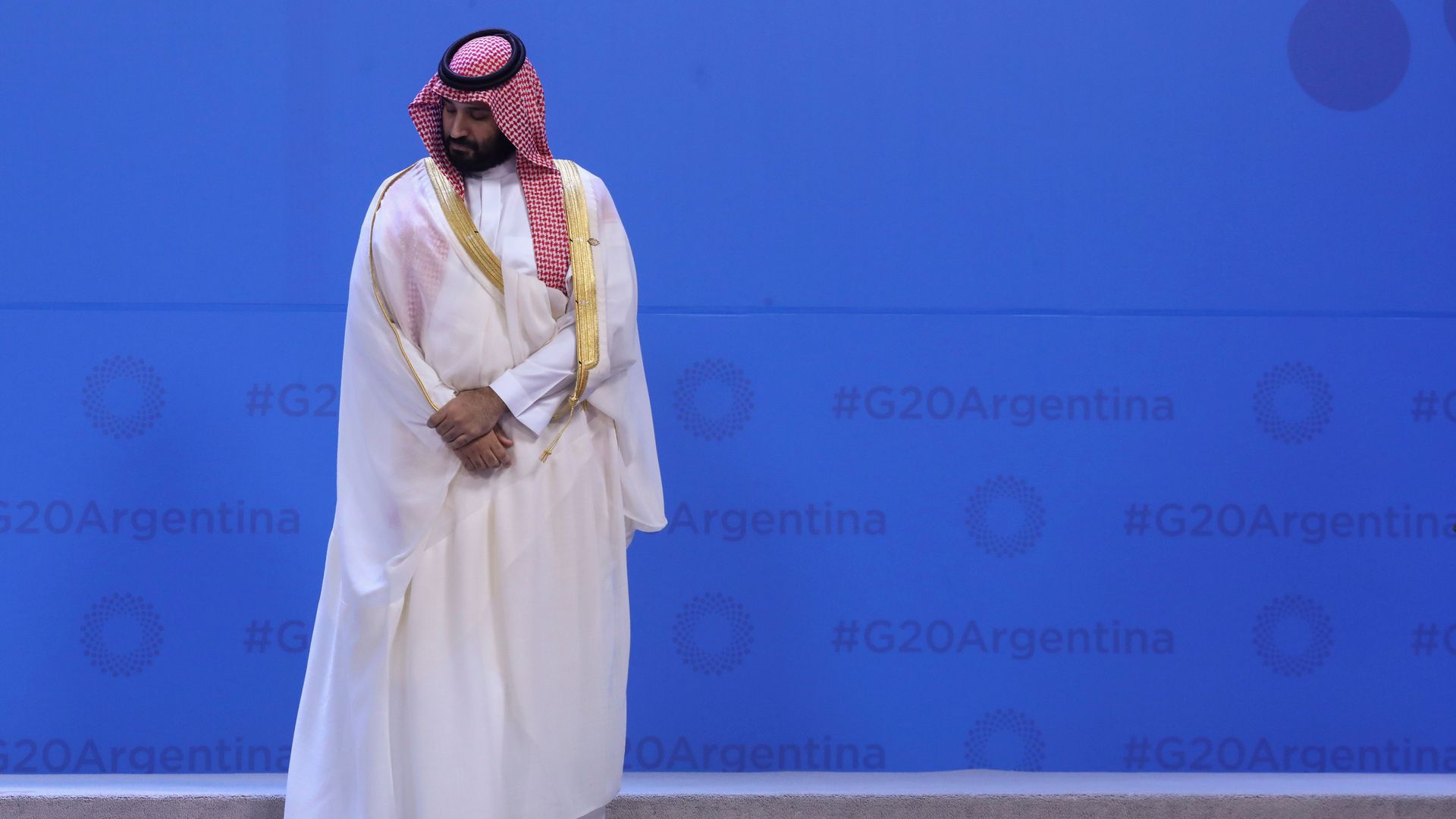 A CIA assessment says that Crown Prince Mohammed bin Salman (MBS) communicated several times with his top adviser, who oversaw the murder of journalist Jamal Khashoggi, before and after Khashoggi's death, according to the Wall Street Journal which reviewed excerpts of the assessment.
Why it matters: The CIA's conclusion that MBS directed the murder of Khashoggi has been disputed by President Trump, who said the CIA "points it both ways." But MBS said, according to the CIA assessment, that "we could possibly lure him outside Saudi Arabia and make arrangements" if he was unable to get Khashoggi to return to the kingdom, which the CIA says "seems to foreshadow the Saudi operation launched against Khashoggi."
Details: The CIA concludes in its assessment that there is "medium-to-high confidence" that MBS "personally targeted" Jamal Khashoggi, and "probably ordered his death," the Journal reports.
The team of people who killed Khashoggi was made up of MBS' "top security units in the Royal Guard," the WSJ reports. The CIA said: "We assess it is highly unlikely this team of operators...carried out the operation without Muhammed bin Salman's authorization."
It's unclear if the comments about luring Khashoggi to another country came directly from MBS or were being described by someone.
Go deeper