Coal CEO: "I don't know" if Trump support for coal going to happen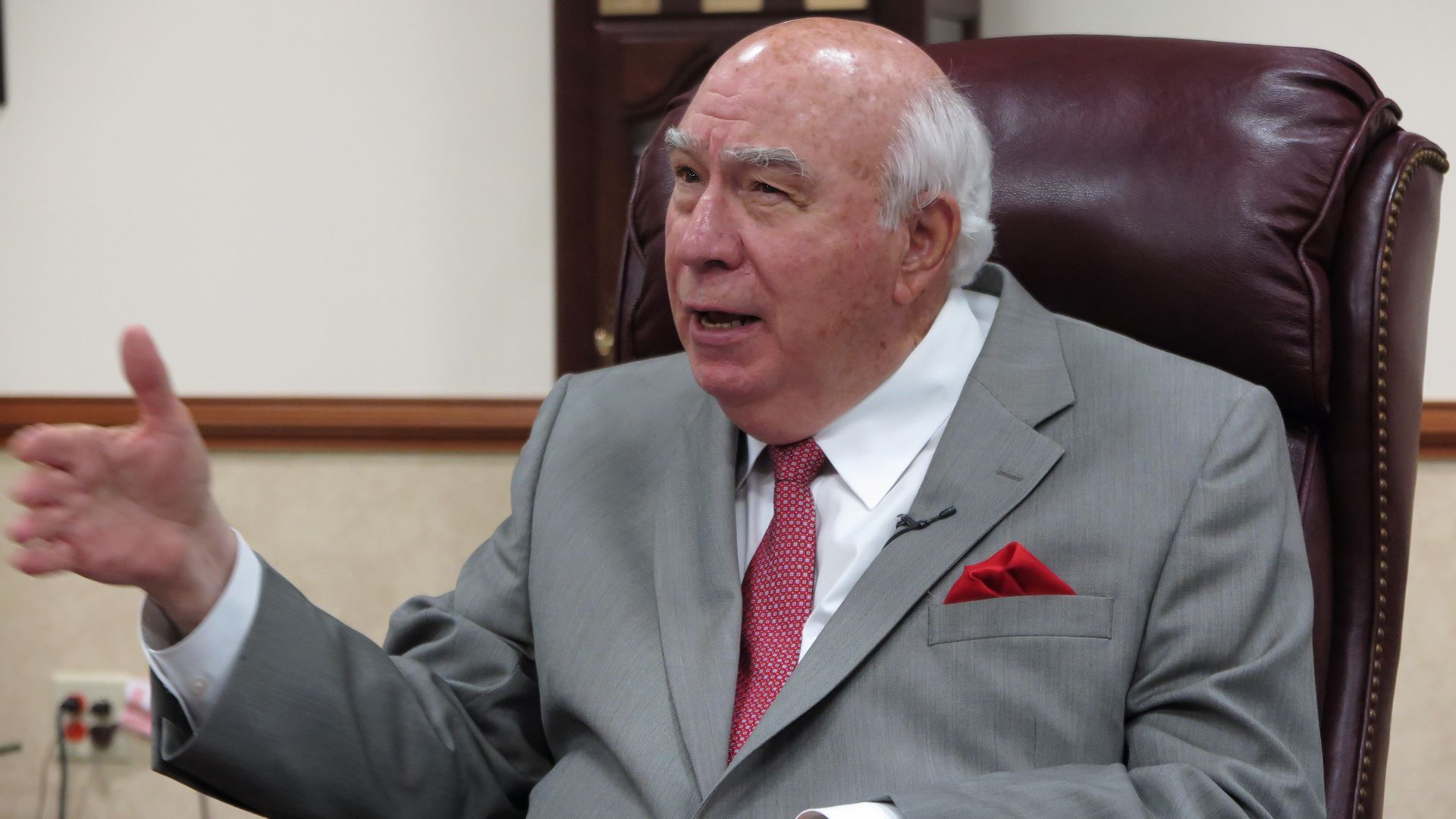 Bob Murray, a coal executive who has pushed President Trump to financially support economically ailing coal plants, is not so sure it's going to happen after more than a year of inaction.
Why it matters: One of the cornerstones of Trump's presidential campaign was to revive American coal, which has declined significantly in the last decade due to competing electricity sources of natural gas and renewables along with tougher environmental rules by then-President Obama.
Driving the news: Last year Trump ordered Energy Secretary Rick Perry to find policies that can financially boost economically struggling coal and nuclear power plants, although no official strategy has emerged. Murray, who is close to the administration, has pushed for Trump to help plants that use his company's coal. Talking to Axios Thursday, Murray said he was disappointed nothing has happened — and that he doesn't know if it ever will.
"I don't know if it's going to happen. I don't know. It's the government. They are still studying that."
— Bob Murray, CEO, Murray Energy
For the record: An Energy Department spokeswoman declined to comment Thursday evening.
One level deeper: No matter what steps the administration might take, it's unlikely to substantively and permanently reverse the trends underway in the U.S. coal industry.
One bright spot for the coal sector under Trump is an increase in exports. That is due more to increased international demand with a growing global economy and little to do with Trump's actions.
Murray said his exports were 6% of his production last year, and this year they're 30%.
"That's the only thing that's saved a lot of us in the coal industry," Murray said.
Go deeper: Trump's electricity solution in search of a problem
Go deeper