Making energy innovation more than a buzzword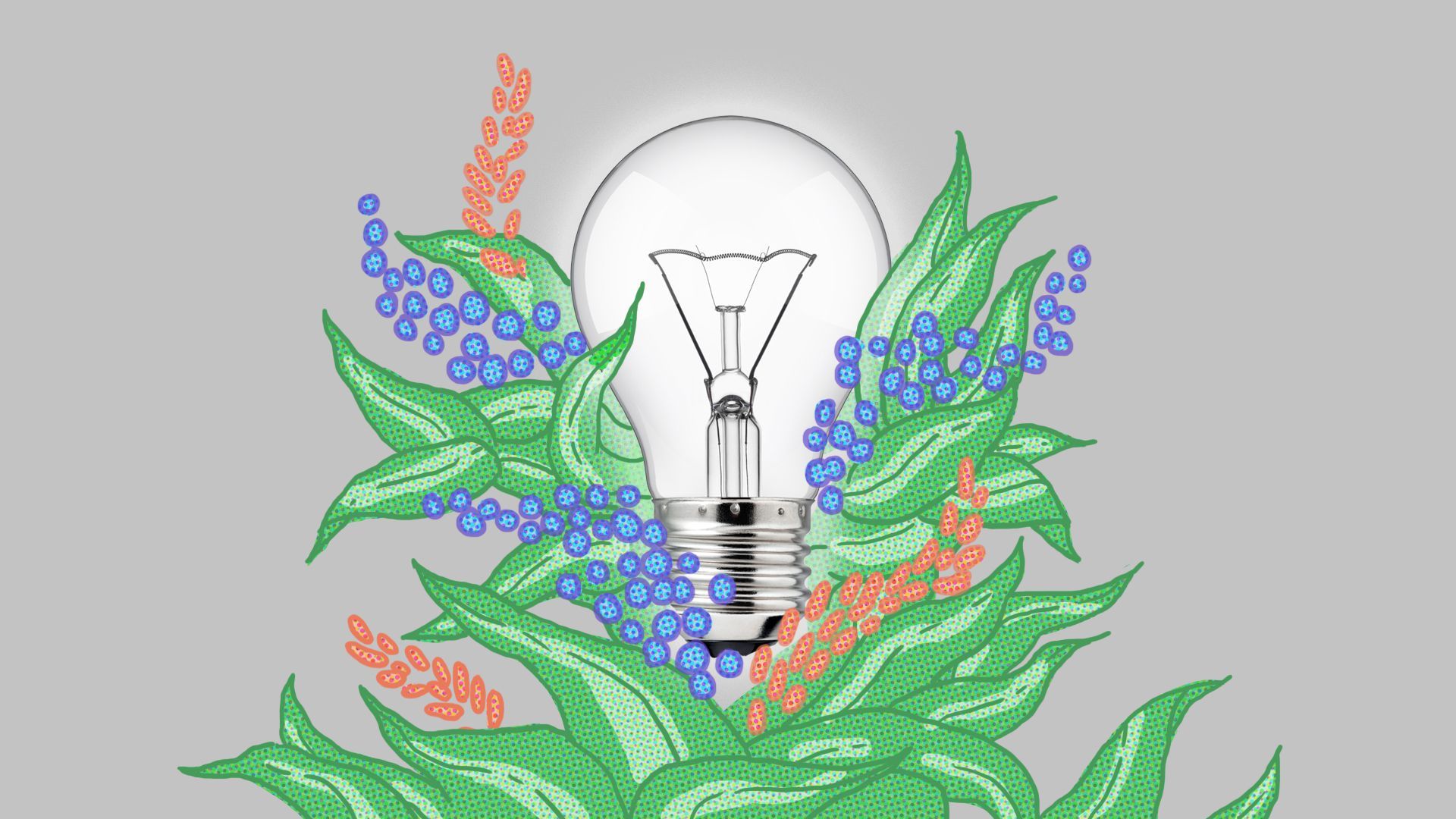 The word "innovation" is having a Beltway moment, so it's worth reading two new substantive reports.
What's new: The reports offer a roadmap for expanding federal initiatives for developing improved and next-wave zero-carbon energy sources and getting them into commercial deployment.
Why it matters: The reports arrive on the heels of major UN and U.S. government projections about the highly damaging consequences of global warming if worldwide emissions are not cut extremely sharply in the next couple decades.
Buzz: "Innovation" is getting tossed around as Republicans are being asked to respond to the big federal climate report released on Black Friday. As my former colleagues at E&E News reported on Wednesday...
"Several ... GOP lawmakers have thrown around the term 'innovation' or stressed technological advancement in public comments about climate change in the past few days, including Sens. Ben Sasse of Nebraska, Mike Lee of Utah and Marco Rubio of Florida."
So the reports are well-timed in the event policymakers actually want ideas for breathing life into the term at a time when other climate policy avenues — like carbon taxes and regulations — are moribund among Republicans.
The big picture: Both reports call for a more robust federal role. The AEIC report argues that U.S. R&D is too low.
The AEIC has long made the case that more aggressive federally backed research, development and deployment programs would boost U.S. economic competitiveness.
"They're pushing for a $16 billion annual investment, including boosting money for the Energy Department's Advanced Research Projects Agency-Energy to $1 billion, well more than twice current levels, and for beefing up DOE's network of "Energy Innovation Hubs."
The ITIF report, meanwhile, urges policymakers to bolster various areas that it calls underrepresented in the federal R&D and deployment portfolio.
That includes carbon removal technologies, long-term grid storage, and solutions for wringing emissions out of sectors that are tricky to decarbonize, such as shipping, and cement and steel production.
Reality check: There's some GOP appetite on Capitol Hill for expanding Energy Department clean energy programs, and Congress has batted aside White House requests for deep cuts.
But getting Republican buy-in for a major scale-up is a very different animal.
What's next: Members of the AEIC will be holding private meetings with lawmakers from both parties early next year, a representative of the group tells Axios.
Go deeper