Brother of Honduran president charged with drug trafficking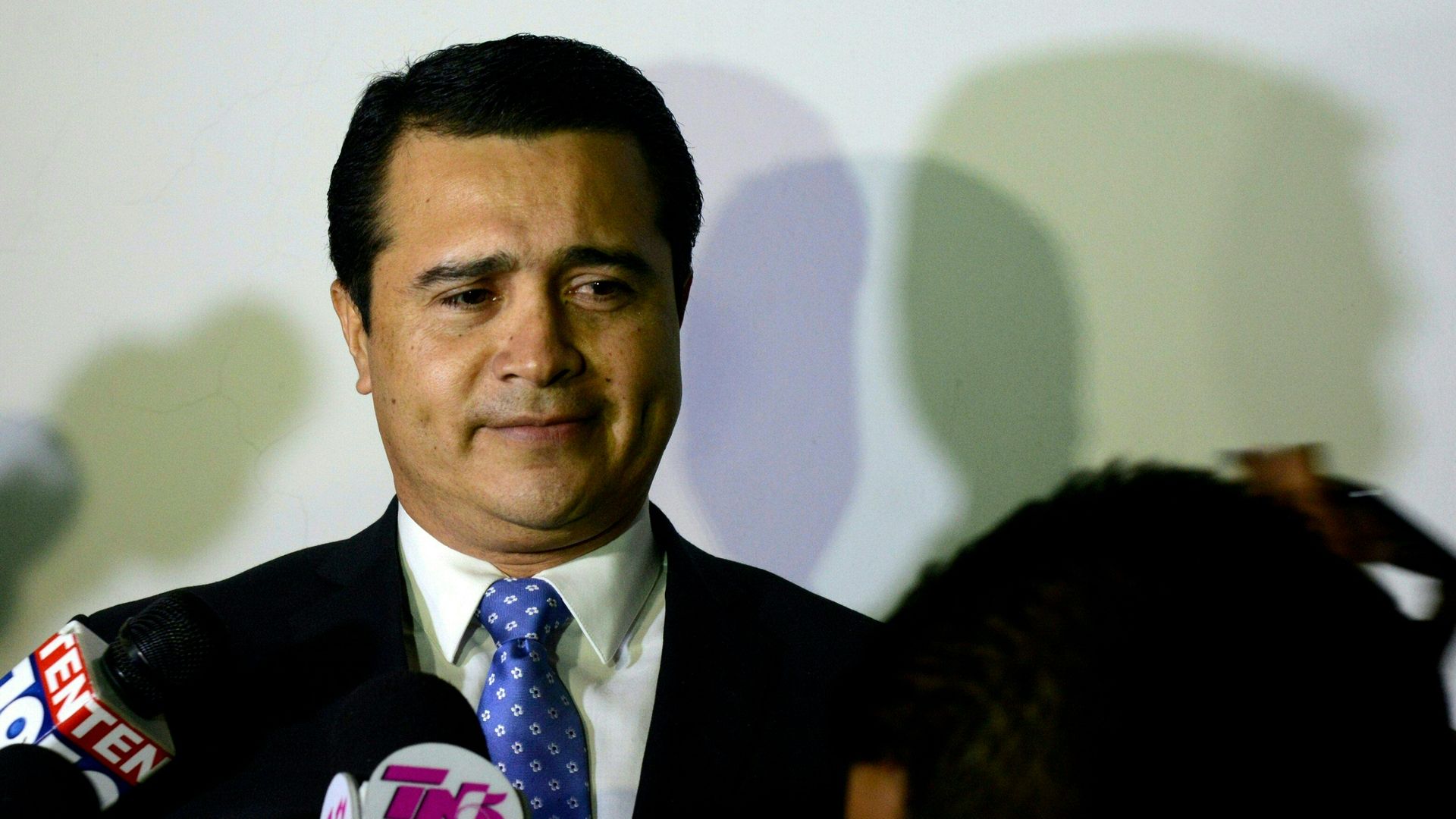 Prosecutors in New York charged the younger brother of Honduran President Juan Orlando Hernández on Monday for allegedly conspiring to import "multi-ton loads" of cocaine from Central America into the U.S., among other charges.
The big picture: Honduras suffers from high rates of crime and violence, and thousands of Hondurans are fleeing to seek asylum in the U.S. Now, the brother of the country's president is accused of playing a major part in that culture of crime. President Hernández has called it a "heavy blow for the whole family," per Reuters. "I hope the justice system gives him the room to defend himself, and as a family, we will do what we can to support him."
The details: U.S. Drug Enforcement Administration officials in a statement described Juan Antonio Hernández, a former member of the National Congress of Honduras, as a "large-scale drug trafficker who worked with other drug traffickers in, among other places, Colombia, Honduras, and Mexico" for more than a decade.
Officials also said in the indictment that Hernandez was involved in the processing and distribution of cocaine that arrived in Honduras by planes, "go-fast vessels, and, on at least one occasion, a submarine." He even has his own cocaine brand and laboratories in Honduras and Colombia that stamped packets with the symbol "TH" for Tony Hernandez, prosecutors say. If convicted, he could face life in prison.
Go deeper