Scoop: Marijuana delivery startup Eaze is raising $65 million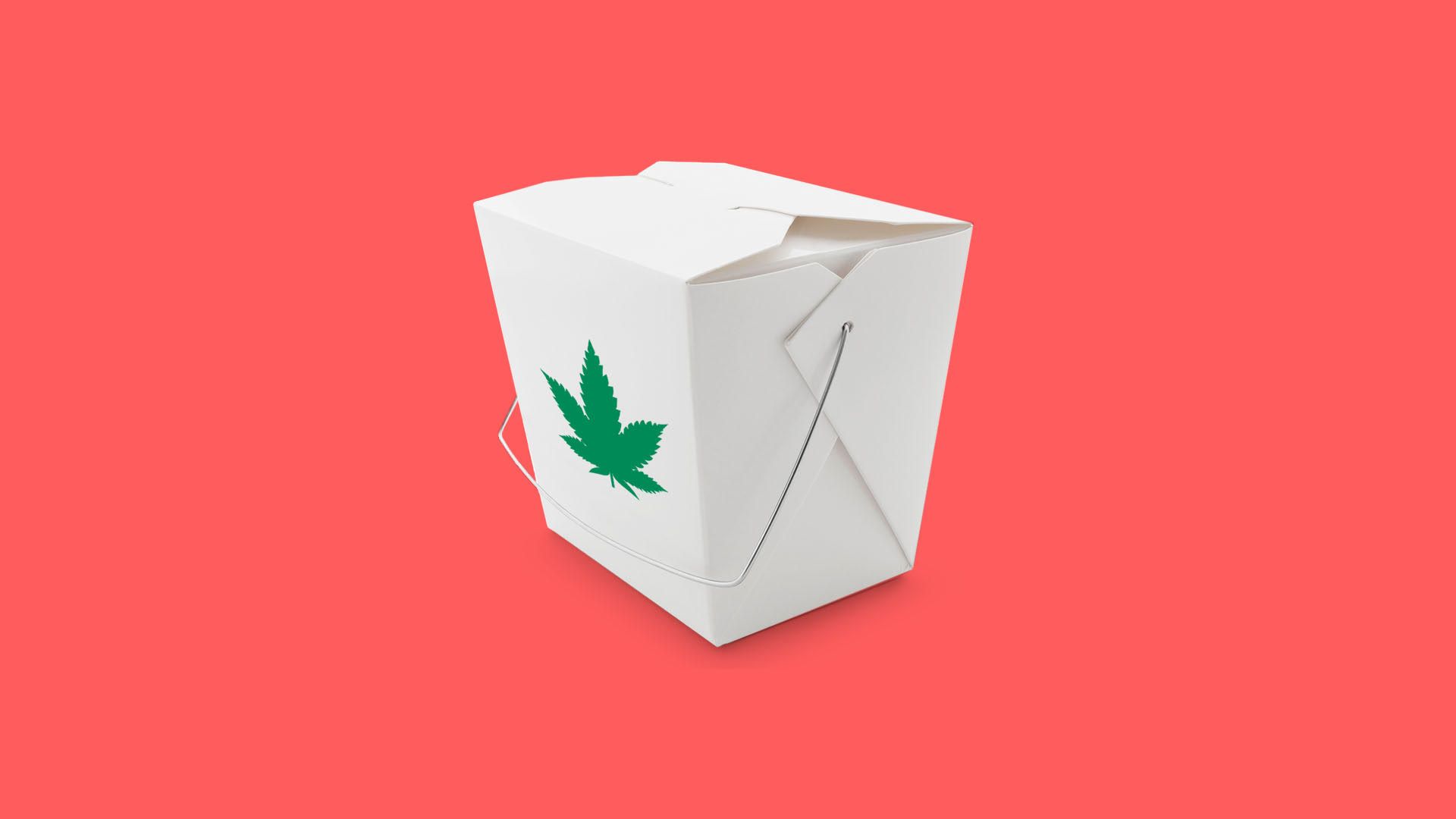 Marijuana delivery service Eaze is in the process of closing $65 million in venture capital funding that would give it a valuation in excess of $300 million, Axios has learned.
The bottom line: This is basically Uber for pot, except the actual delivery workers are legally required to be W-2 employees. And, like Uber in the early days, it's beginning to raise big money.
San Francisco-based Eaze is familiar to many in California, particularly in Los Angeles where it has giant billboards with taglines like "for super chill vibes" and "for pesky hangovers."
The San Francisco-based company only currently delivers within California, but did recently launch a marketplace for shipping cannabidiol products to 41 states and Washington, D.C.
A source close to the deal says he expects Eaze to primarily focus its on-the-ground expansion to states that have legalized recreational marijuana, as that's viewed as a much larger long-term market than medicinal. In California it does both.
The largest new investor is serial entrepreneur Jim Clark, who co-founded both Silicon Graphic and Netscape. Return backers include VC firm DCM, whose partner David Chao sits on the Eaze board of directors and is a user of medicinal marijuana.
An Eaze spokesperson declined comment.
Go deeper