Fed Chair Powell says interest rates now "just below" neutral level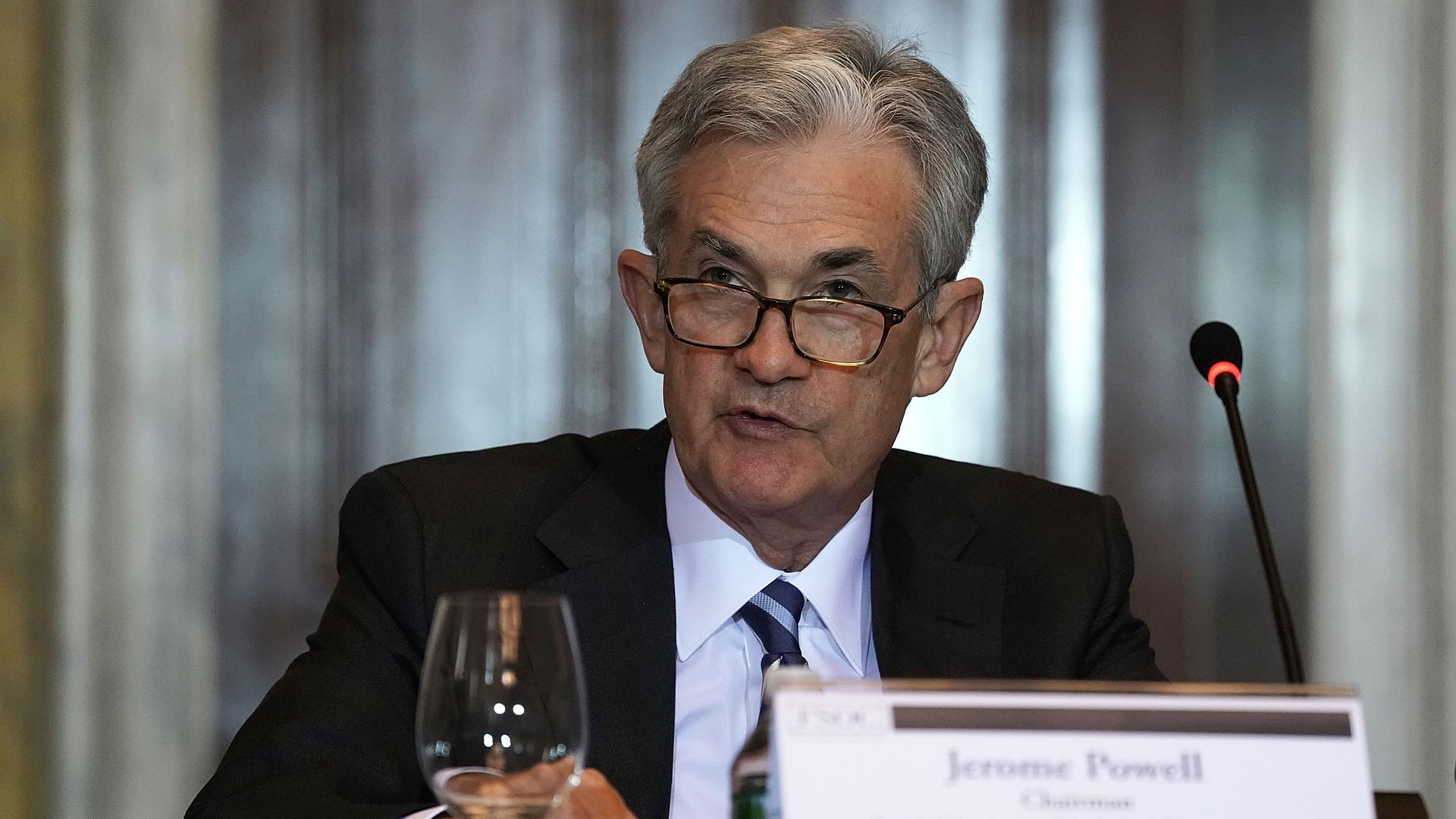 Federal Reserve Chairman Jerome Powell said interest rates are "just below" the level that would neither promote nor restrict economic growth, according to a transcript of a speech he's set to give on Wednesday in New York.
"Interest rates are still low by historical standards, and they remain just below the broad range of estimates of the level that would be neutral for the economy — that is, neither speeding up nor slowing down growth."
— Federal Reserve Chairman Jerome Powell
Between the lines: Stocks jumped after the release of the speech, as investors assumed less rate hikes than originally anticipated will be necessary to get to the neutral level. This is a much less aggressive tone than Powell had in October, when he said in an interview with PBS that interest rates were "a long way from neutral."
Powell also addressed the Fed's first-ever "Financial Stability" report, released hours before Wednesday's speech:
He said that "overall financial stability vulnerabilities are at a moderate level," but also warned that high levels of corporate debt could "amplify" an economic downturn.
Powell added that he didn't "see vulnerabilities as elevated overall today in financial markets," and that equity prices are "broadly consistent with historical benchmarks."
The trade war, Brexit, and Italy's budget battle are among the risks Powell said could exacerbate stress to U.S. and global markets.
Go deeper: Jerome Powell's rough road
Go deeper